'Superbreak' are 
 running a 
blogger competition to win a weekend break to a spa in January, a
ll you have to do is write a post about what you like to do to relax during Christmas! 
So I thought I would put a little college together for my entry: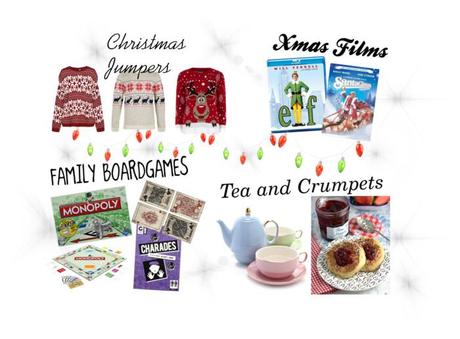 My ideal relaxing scene at Christmas is sitting in my Christmas jumper, with a huge cup of tea whilst eating warm crumpets covered in butter + jam, after having a huge fest of playing old board-games we only get out once a year, and then relaxing to a classic Christmas film like Elf! Someone in the family usually cracks open a box of chocolates at this point as well...