It's that day. Super Sunday. Time to #BoltUp! San Diego Chargers fans have made it through another regular season full of heartbreaks, heart attacks, and so much drama that I consider the Chargers the #1 drama series of 2013. We made it to the playoffs in miraculous fashion and by sheer luck, literally. But, we didn't stop there. We defied all odds, went on the road to Cincinnati, and shocked many analysts with an impressive road playoff victory in tough weather conditions (albeit, anything below 60 is tough for us spoiled San Diego folk). Now, it's time to do it again. This time in Denver against a quarterback who broke every record imaginable this season. Again, nobody is picking us to win, but if anyone can do it, we can. San Diego Super Chargers, bolt up!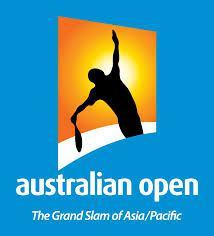 To make Super Sunday even better, tennis is back! The Australian Open begins today in beautiful Melbourne and I cannot wait to start 2014 right away with grand slam tennis. Let's take a look at some of the burning questions going into this year's first major:
Will any young Americans finally breakthrough? With Sam Querrey seemingly back to square one, John Isner is the only American still at the top of the world rankings. Can any of the rising young Americans join him there? A plethora of young guns have progressed towards the top 100, but will any make that next step this year, say perhaps the top 50? The state of American tennis has certainly taken a turn for the worst in recent years, but there's still hope. Breaking through at the Aussie Open would be an enormous way to start out 2014. This is a big opportunity for guys like Jack Sock, Ryan Harrison, Bradley Klahn, Steve Johnson, Denis Kudla, Rhyne Williams, and even Donald Young to begin the year with a bang. Personally, I'm skeptical as to whether any of them will ever make the leap to the top 20, but the opportunity and potential are there, no doubt.
Will anyone legitimately join the ranks of the 'Big 4′? By Big 4, I'm referring to Nadal, Djokovic, Murray, and Federer. Yes, I still include Federer in this just because of his resume. We've seen flashes from guys like Juan Del Potro and Stan Wawrinnka, but it will be interesting to see if anyone can reach that elite level this year, or even in the next five year. I don't believe anyone has the game to do so, especially on a consistent basis, but time will tell.
First round matchup to watch:
Bradley Klahn (USA) vs #22 Grigor Dimitrov (BUL): The young Stanford grad has finally cracked the top 100 in pretty impressive form, while Dimitrov took the tennis world by storm in 2013 with his Federer-like game and talent. I wouldn't rule Klahn out by any means and a win by the former Cardinal would be absolutely huge.
Seeded players that WILL NOT make it past the second round:
Andreas Seppi (24), Jeremy Chardy (29), Ernests Gulbis (23), Dmitry Tursunov (30), Tommy Robredo (17)
Young American to reach the 3rd round: Jack Sock
My Final 4: Nadal (1) vs Murray (4), Djokovic (2) vs David Ferrer (3)
My Winner: Novak Djokovic (2) 
Happy Sunday, go Chargers, and tune into ESPN2 for the Aussie Open!
Cheers