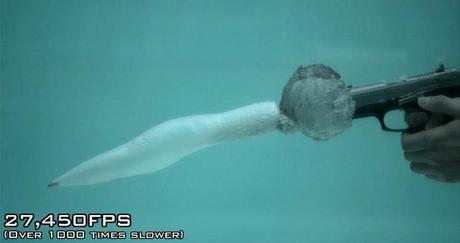 Everything looks super-cool when it's played in slow-motion. Now this is cooler than any other slow-motion video I've seen because this involves guns. The Slow-Mo Guys has put together this new video to show what it really looks like when you shoot handguns underwater.
These guys puts a 9mm pistol and a revolver to the test. And, the video was shot at 27,450 frames per second allowing to slow it down to 1,000 times slower than real life. This actually made me realize how fake those underwater shootings in movies really are.
Check out the amazing video after the jump.
[Via: Geekologie/ YouTube]
(All the images, trademarks, logo's shown on this post are the property of their respective owners)
Roshan Jerad Perera