In honor of the end of spray paint season, I decided to go out big.  6 1/2 cans and light headed big. For my next trick I decided to make my own metallic gold grasscloth.  Why? Because I really wanted some and didn't feel like spending over $100 a roll for it.  Mine totaled out under $20 a roll...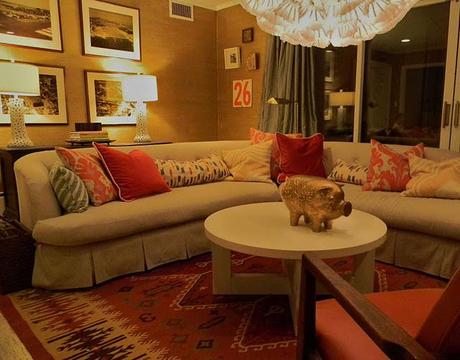 sorry for nightitme pics, need to update in the morning


Remember my hell room?  This is what it looked earlier in the day...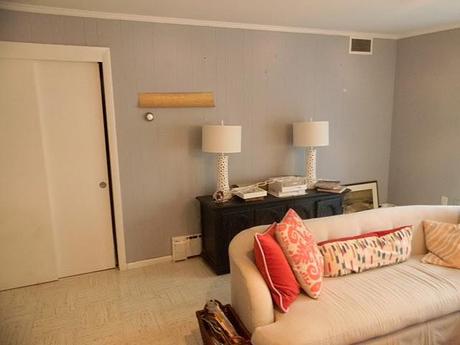 Grasscloth has saved it! So here is how I made my own metallic weave..
1) Find remnants or excess on Ebay or wallpaper sale sites.  I found 4 new tan Waverly singles for the "Buy It Now" price of $49.99.  ( I lost 2 auctions because I was trying to stay under $10 a roll, and both times they went for about $15. Stupid, cheap me.  When I saw this for $12.50 a roll I jumped quick.) I also had 1 1/2 rolls of a similar weave in dark green from a previous project.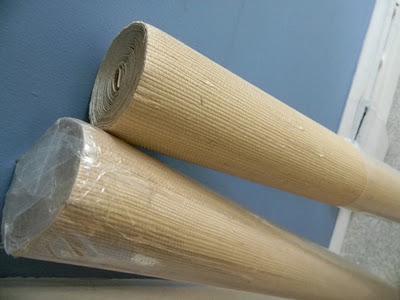 2) Make a sample...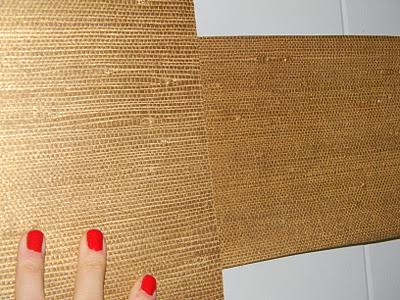 This is a shot of the tan and the green painted.  They looked close enough, especially because I had a big break between where they would be going.
3) Spray away.  I used 2 sawhorses and cardboard along the bottoms for the rolls to rest on.  I did one roll Sunday when it was warm and it dried really fast.  Today was chilly so it took a bit longer.  Simple back and forth motion.  2 cans+ does a double roll.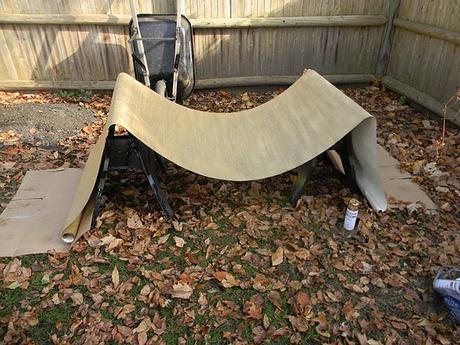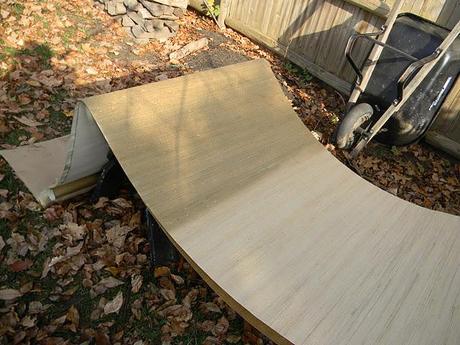 4) Hang.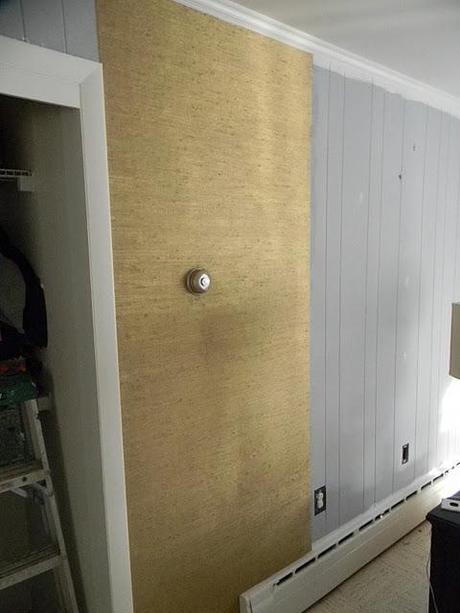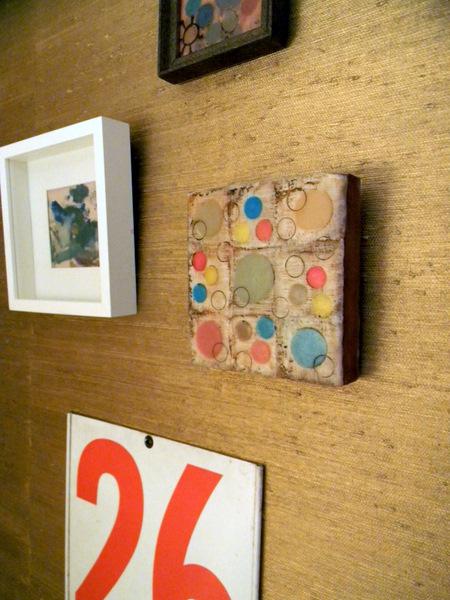 Grasscloth is also awesome for the 36" width factor. It covers faster and is rigid so it was very easy.  It went right over my paneling and covered the seams perfectly! (I did get impatient at the end and cut myself twice while trimming due to the thickness, but I should have changed my blade.)
One tip I have is to paint any trim that is against the grasscloth BEFORE hanging. The last thing you want to do is get paint on your paper, and this way the trim painting is easy...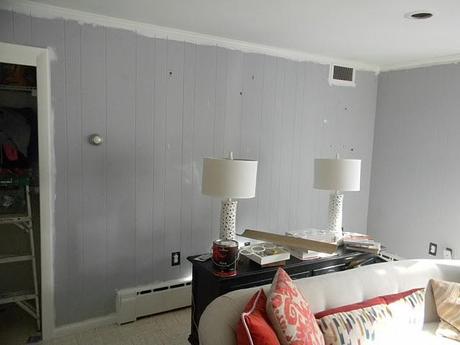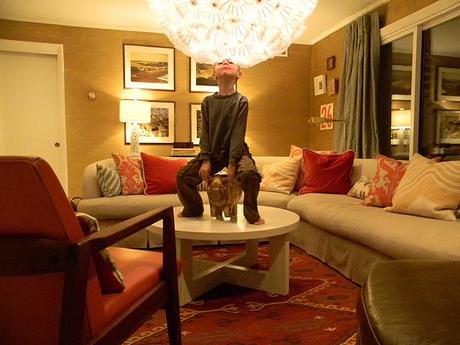 I am almost done with this room!  I love how much cozier the space feels by adding gold and texture. It feels very "Thanksgivingish".  Thomas just likes to ride the gold pig and wear a "big brain".
So final break down for the paper... 4 singles @ $12.50 each (Ebay) 1 1/2 singles -personal remnant 6 cans Rustoleum Bright Gold $3.21 (on sale Lowe's) Total- $69.25