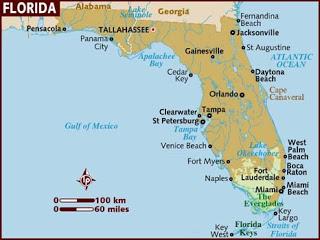 Tuesday Night Trivia at The Mad Hatter tomorrow at 8 PM will feature "Florida Trivia," seven questions about all different things concerning the Sunshine State.
The Q Train lightning round will be "Oscar Winners' Films Trivia." I will give you the names of  ten Academy Award-winning actors and actresses (who won just one Oscar), and you have to tell me what that film was. Most will be from the most recent generation of winners.
The Sneak Peek question for this week is:
"What was the last Apollo mission to the moon?"
We get started at 8 PM. The Mad Hatter is located on E. 26th Street and 3rd Avenue, and the weather should be a bit nicer on Tuesday evening. If you could call ahead if you'd like a table, that would be great. The bar's number is 212-696-2122. I look forward to seeing many of you on Tuesday night for another great night of Trivia!