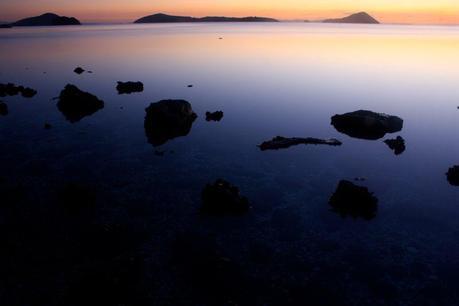 Another sunset. I know – they just keep on coming.
Thus far, the Coromandel has been spectacular. It's not as quiet as the Northlands, which we absolutely loved for being so breathtakingly remote and utterly sheep-y, but the towns have been so wonderfully small and quaint and we've found some fun little spots to explore and activities to busy ourselves with.
We visited the completely quirky Driving Creek Railway & Potteries – a tiny train that runs through the hills of Coromandel Town and was built by a well-known local potter in order to transport clay back to his workshop. And decided that while in true fishing country it seemed only right to enjoy continental-style fish dinners every single night. We stopped in at the Coromandel Smoking Company where we ordered up several heaping bags of smoked salmon, mackerel, and mussels, which we've been feasting on along with crunchy bread and cheese for the past three evenings in the back of the Nugget. Hasn't gotten old yet.