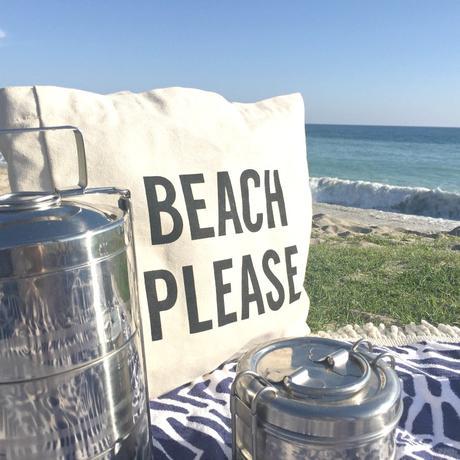 Sunset Beach picnics


 are one of my favorite things to do this summer
here in
 Southern California.
As much as I love going out to many of the  amazing restaurants
we have here
there is just something magical about packing a picnic
and
heading down to the beach for sunset.
Sitting on the beach
watching the sky change colors
with a good glass of wine
is pretty much summer at it's best in my book!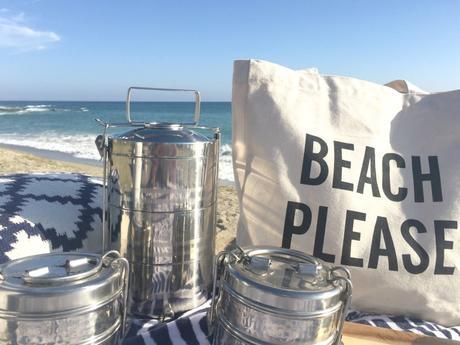 To make packing up a picnic easierI have recently been collecting pieces to make a stylish beach picnic a snap!
Like these gorgeous tiffins from


Mur Lifestyle


Not being one who enjoys cookinga one stop shop at either Whole foods or Trader Joe'sand some quick repackagingand I'm ready to hit the beach with a beautiful healthy  and stylish meal!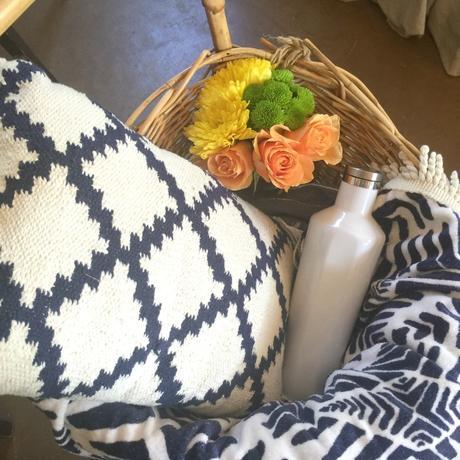 Pulling out my French wicker rolling cart


 Beach People roundie beach blanket

a couple of wooden and canvas chairs and tablesand drinks packed upand we are on our way!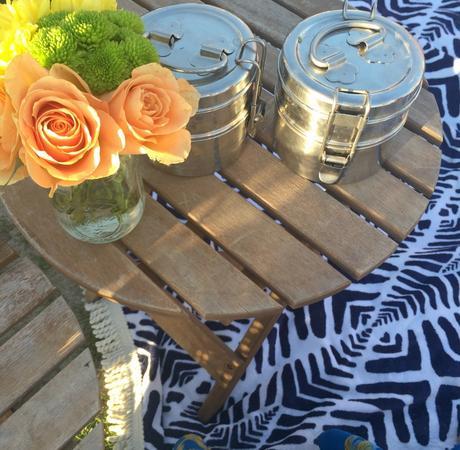 A little bouquet is always  a special  finishing flourish I adore.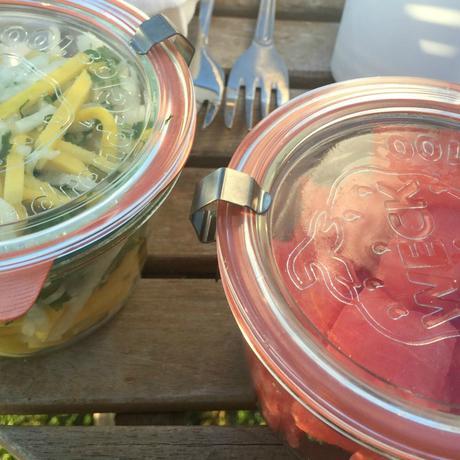 I have also been collecting


Weck glass containers

which work perfectly for individual salad servings.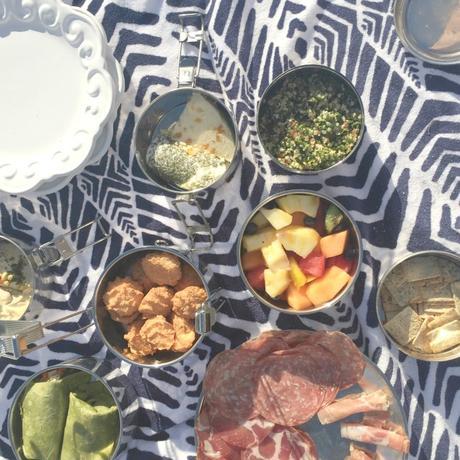 The tiffin containers open up to great serving piecesas well as individual portion  dishes.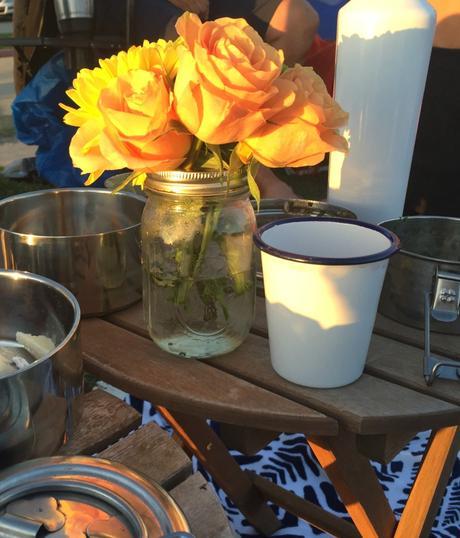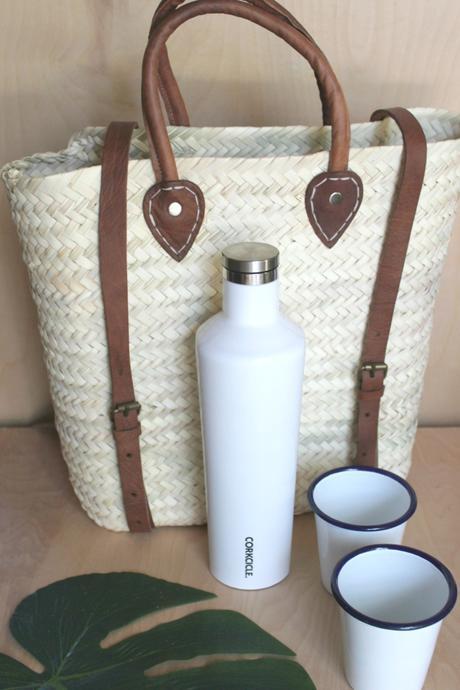 For drinksI bring my new
Corkcicle Canteen
with enamel tumblers by


Falcon Enamelware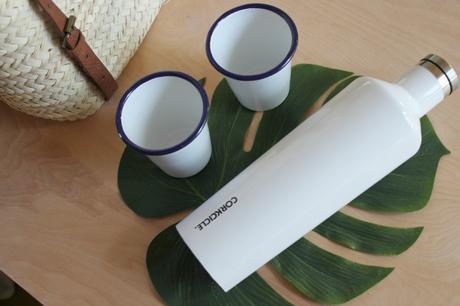 The Corkcicle Canteen is my favorite new product!This medium size holds and entire bottle of wineand keeps things hot or cold for ten hours!
The many color selections are absolutely fresh!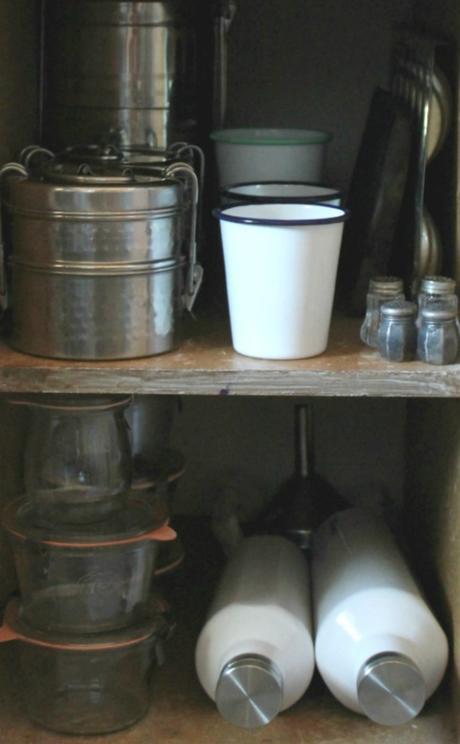 I am adoring picnics so much these daysI reorganized my kitchen cupboard just so I could organize all of my new picnic supplies together!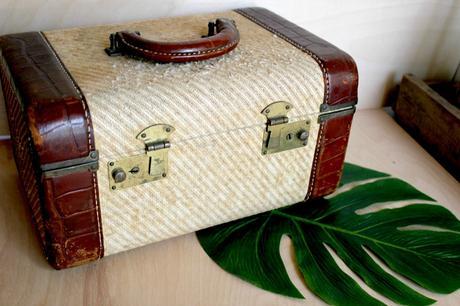 On our picnics I'm all good with winewhile my husband prefers gin and tonicsso I have outfitted a vintage train casejust for traveling gin and tonics!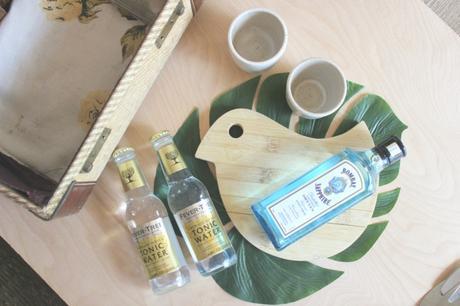 Inside I keep it stocked with the small bottle of SapphireFever-T tonicsa small cutting boardand two hand made ceramic tumblers.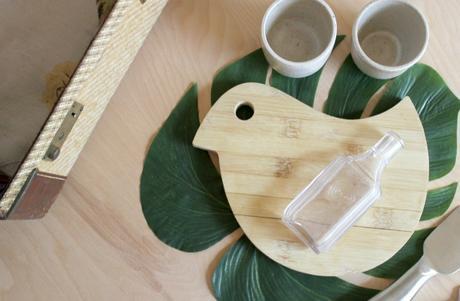 A small vintage bottle for flowersand stainless cheese cutters for the cutting board.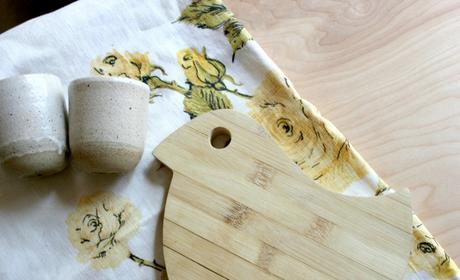 I even have a vintage table cloth tucked in the bottomand keep all the glass pieces protected by wrapping then with coordinating cloth napkins.
This little traveling bar caseis also perfect for hotel stays on our road trips.
I always put it away fully stockso I can pull it out in a flash for any impromptu getaways!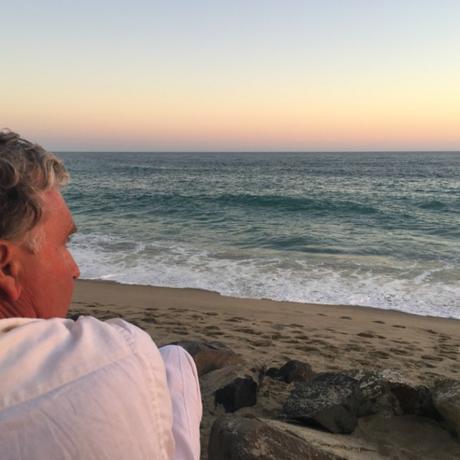 I hope I have inspired you to take your own sunset picnics …
whether at the beach or anywhere with a view …
they are a perfect way to get out and experience some fabulous natural beauty.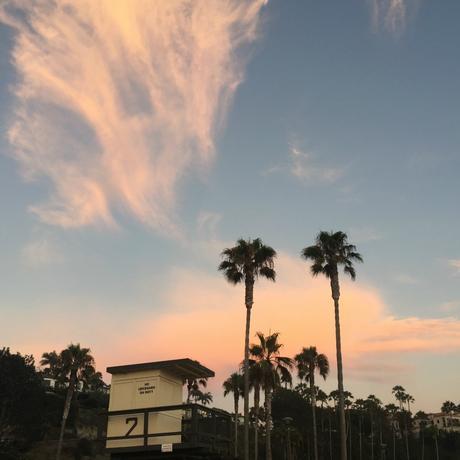 There is something truly soulfulabout a good mealwhile making  the time to just take in the changing light …
whether as a party of oneora romantic dateor getting together with friends …
A sunset picnic is always a great choice!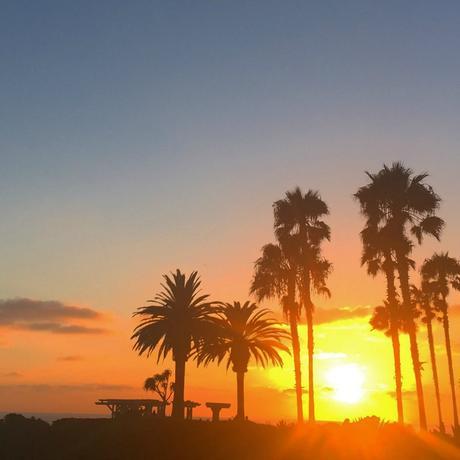 As always my friends


I wish you love and joy

as you style your life


Want more picnic inspiration
you might want to check these posts ….


A Picnic Celebration




China Cove Picnic




Sunset Beach Cocktails