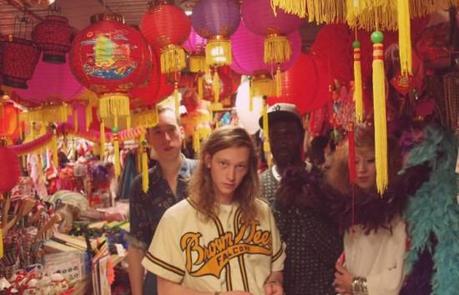 UK trio Sunless '97 (@sunless97) is set to debut their new double A-side single on June 18 via Not Even Music. With co-production and mixing done by David Wrench (Caribou, Bear In Heaven), the tracks are guaranteed to have a cohesive, quality sound.
The two songs, "Body Weather" and "Azul", are composed of organic and synthetic instrumentation adorned with harmonic vocals, all woven into a stream of lush pop lucidity. The songs are bright without being too sugary and leave a memorable imprint. After just a few listens, I'm excitedly anticipating what a full length will reveal.
You can stream "Body Weather" now and pick up both tracks on June 18.