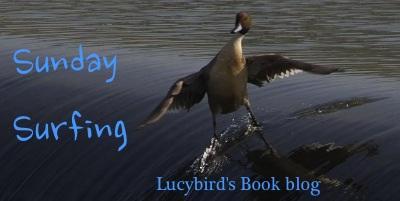 Those of you who follow me on twitter might have noticed I'm been posting a lot of links recently. Sunday Surfing is my new feature (inspired by Chrisbookarama's Friday Bookish Buzz, which is one of my favourite features) where I share my favourite links from during the week, about books and blogging.
Plus a little about what's happened on the blog this week. Lets get started.
It's Lucybird's Book Blog's Blogiversary today, and I only just realised!
Around the web this week
Kobo is launching a waterproof e-reader.
Dan Brown's Inferno is being made into a film
Malorie Blackman received racist abuse on twitter
Things which happen when you can't put a book down
The week that Charlie and the Chocolate Factory turned 50 Aldi banned another of Roald Dahl's books from its Australian stores
Speaking of Charlie and the Chocolate Factory you can read an unpublished early draft chapter here
And on the blog this week…
I talked about the Top 10 Books on my Wishlist
I reviewed The Forgotten Sister
And the kids read Sam the Chef