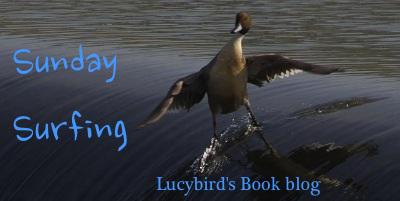 Those of you who follow me on twitter might have noticed I'm been posting a lot of links recently. Sunday Surfing is my new feature (inspired by Chrisbookarama's Friday Bookish Buzz, which is one of my favourite features) where I share my favourite links from during the week, about books and blogging.
Plus a little about what's happened on the blog this week. Lets get started.
Around the web this week
Category Winners of the Costa Prize were revealed. Yay Life After Life!
How do you write in a gender which is not your own?
Great meals in literature. I have a feeling there are better ones out there, maybe something in Tolkien?
Rules of writing a bad review (by which I mean negative, not poor!)
Conundrums for bookworms. Number 17…yes…
It's been a while since I posted a video. This one is related to the reviews this week.
And on the blog this week…
More of a normal schedule this week, although I still have reviews to catch up on.
The kids read The Cat in the Hat
Coming soon reviews of 'We Need New Names' and 'The Uncommon Reader'