July 6, 2014
On today's 'little thing' – a new feature I introduced this month - I thought it would be the perfect time to look back over my last six months of travel. This year has been so crazy busy that I feel like I have barely had time to think about what is coming up let alone look back at all the amazing adventures I've had. In October when I worried about moving to Glasgow and settling in to a 'normal' life I could never have imagined everything that would happen in just six months of 2014. At the beginning of the year I set out my travel plans for the year and although I haven't been to everywhere on that list I certainly have been to most and booked tickets to others (more on that next sunday). To put things in to perspective I have been on 22 different flights!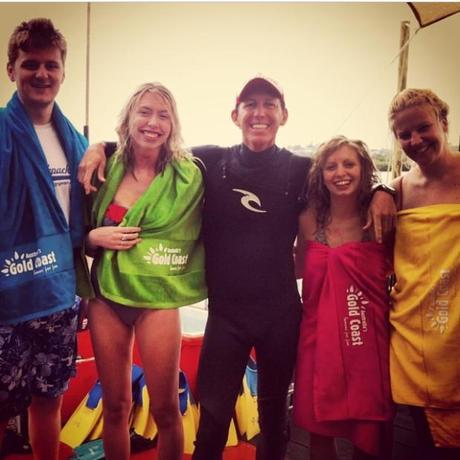 Australia with Gapyear.com
This trip was very surreal! I won this trip to Australia through a competition on gap year.com and even up until the day I flew out the whole thing didn't seem real. The week flew by with some amazing experiences and some welcomed sunshine but within weeks the whole trip felt like a dream. I was based on the Gold Coast for the week and stayed in Surfers Paradise, a place I had previously visited on my own gap year. We spent some time in the city; climbing the Q1, at the theme parks and eating at some amazing places but also had the chance to get away from the city with time in the hinterland at Binna Burra Lodge and even popping over the border to NSW to have a day of waterspouts fun but the best part was skydiving on to the beach and staying at the Palazzo Versace Even thinking back to that week now makes me want to be back in Australia where the sea is never far away.

Ski weekend in Scotland
I was beyond desperate to get back on a board after my disaster in Queenstown, with the weeks of snow drawing to a close I was convinced that we would never make it… but last minute we managed to pull it out of the bag. A group of six of us headed up to Aviemore for a weekend in March. Typically the weather wasn't great so on our first day we couldn't board at Cairngorms instead we headed out to Lecht – the snow wasn't great but it was perfect for my beginner self. Luckily the next day the weather cleared up and we got up to the Cairngorm Mountain for a lot of fun! My previous day of snowboarding had set me up perfectly for the better slopes of Cairngorm. It was exactly what I wished and hoped for and you can read all about why I think Scotland is great for beginners.

Sandwood Bay
Roadtrippin' around Scotland
Straight after that snowboarding weekend the boy and I headed off on a road trip around the north of Scotland. I was so excited to finally see some of this incredible country that had been voted one of the top countries to visit in 2014. We drove for over a 1000 miles and it felt like we were in a totally different country – somewhere between New Zealand and a Mediterranean/European country. The beaches were breathtaking – so blue, hidden and empty in the spring time. The mountains were incredible, so looming, full of snow and everywhere you looked. I now cannot stop talking about how amazing Scotland is.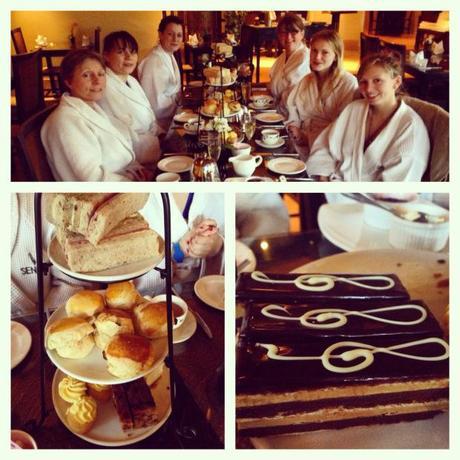 A New Forest hen weekend
Going back to my hometown is always nice but this year I have appreciated it so much more. When the time came to attend my best friend's hen do I found myself loving the New Forest. With plenty of afternoon tea and a day at Sen Spa it was the perfect chilled girlie weekend. Something I was so glad I could be part of – given when she got engaged I was living in Australia, this was one moment I was so glad to be back in the UK.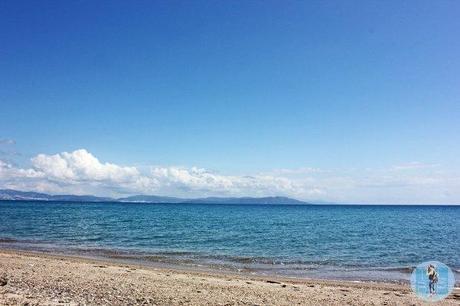 A week in Kos, Greece
We booked tickets back in January for Greece and the countdown till April seemed to wiz by. I had always wanted to visit Greece but knew nothing about the island of Kos. With plenty of planning time I played with the idea of island hopping for the week but decided against it and went for a nice relaxing week in Kos with a day trip to Turkey. We experience our first Air bnb stay as well as exploring Kos by foot, bike and car. The sea was the perfect clear blue that you see in travel brochures and the food was as amazing as I'd heard. It was the perfect welcome to Greek island life and only made me want to explore more of Greece and Turkey.
As well as all the awesome holidays I have described above, I have also spent time in: London for university prep and a wedding, Scotland on more road trips and of course living in Glasgow, the New Forest with my family, friends and for another wedding. I also decided I would run a 10k Race For Life and blew my time out of the window with a finish of 47 minutes.
The first six months of 2014  have flown by with so many amazing travel experiences and new countries explored. My plans for the second half of the year are now coming together and I'm excited to share them with you next week.
How has your six months of 2014 panned out?