Hello :)
IT'S SUNNNNYYYYYY. I spent Saturday house hunting with Lexie (l

exiesfloordrobe

) in Northampton where I go to university. We didn't want a disgusting skanky student house seeing as it's our final year, and actually ended up with somewhere so so cute. I can't wait to move in, it's really modern, amazing location 2 minutes from the town center and overlooks fields and rivers :D I'm getting so bored being home for summer I just want to go back now! I also went to Moondance at Koko on Saturday night, were any of you there? It was an amazing night.
While we were waiting to view houses we took a few little snaps seeing as the weather was so hot :) I have a new bag which I got from work and I absolutely love it. It's replaced my old 20p car boot sale tatty thing!!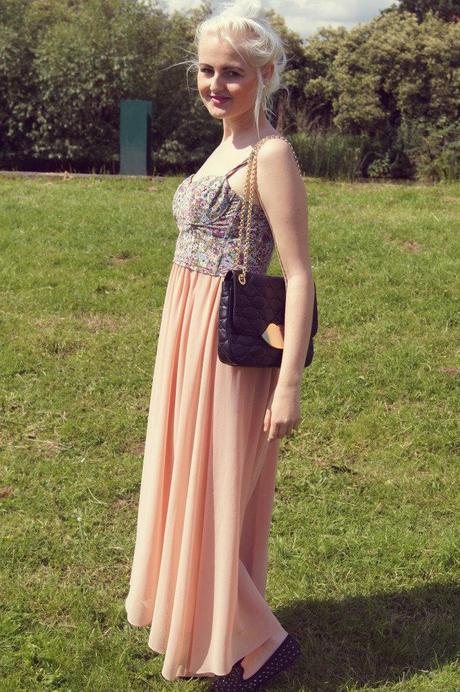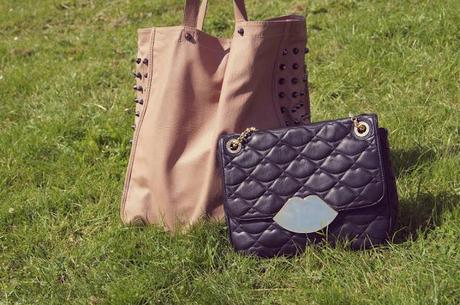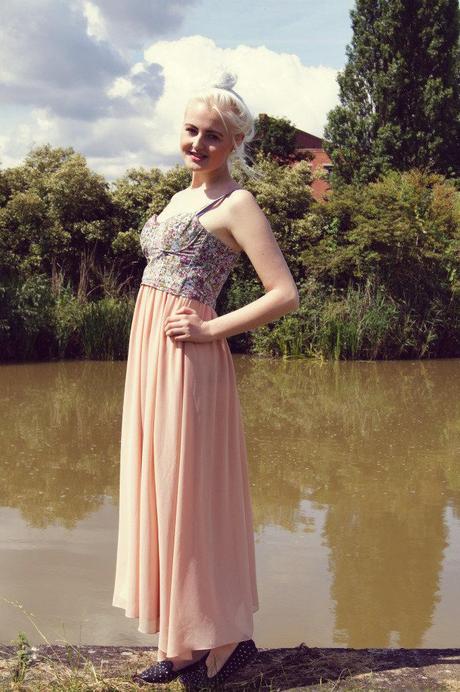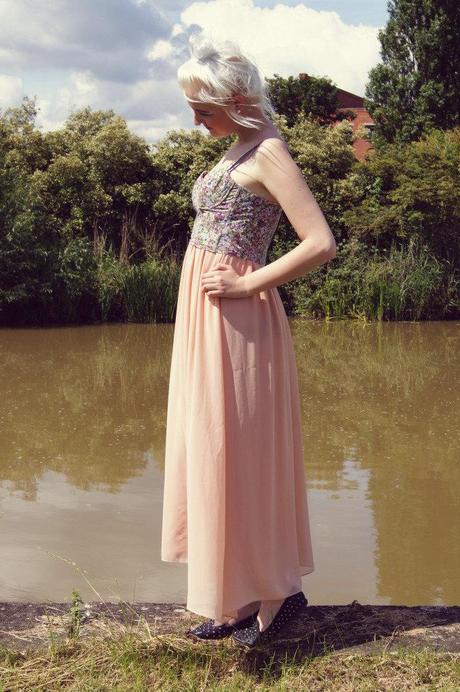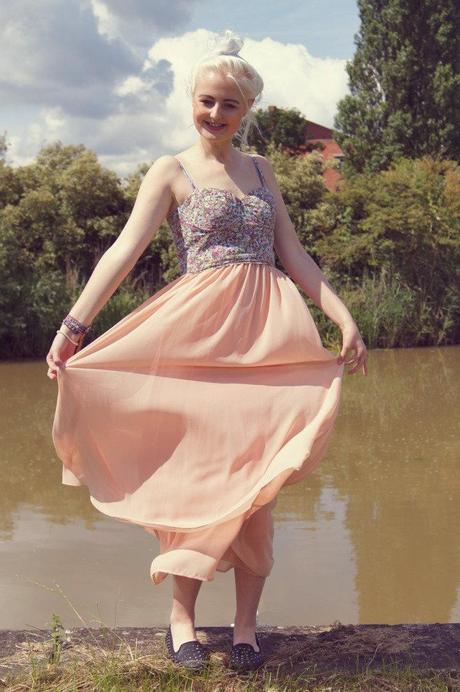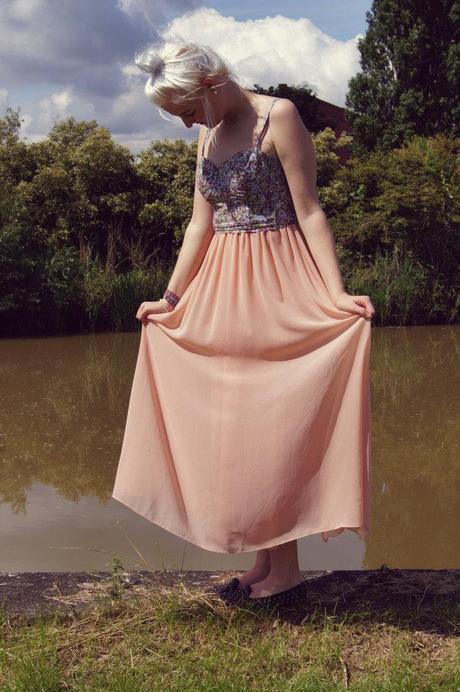 Bralet- Topshop / Maxi Skirt - New Look / Studded pumps - Topshop / Quilted bag - Lulu Guinness / Studded bag - Primark (I know amazing right?)
Here's Lexie (lexiesfloordrobe) looking beaut in her mint sweater and white flatform pumps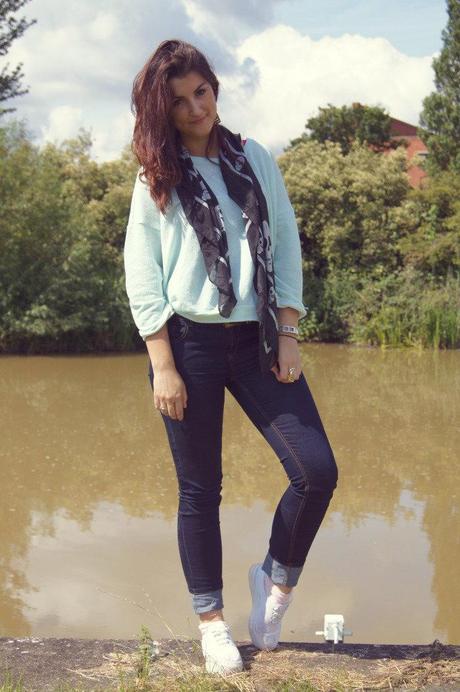 So this is the lake/canal/river thingy that our apartment looks over which means picnics and fun time every day yayyy :) 
I hope you are all enjoying the weather, i'm so ill today but thought I would catch up with a bit of blogging in bed. 
PS sorry i'm sooooooo pale.
Stay Cute,Jessiexoxo