Summer Vacation Beauty Tips


Looking fabulous is a must especially while on vacation, so make sure you radiate beauty while having fun in a dreamy, heavenly place. To ensure you look flawless every time, incorporate the following summer vacation beauty tips into your pampering regimen!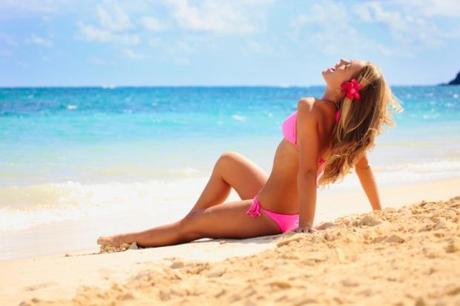 Stress can definitely take a negative tole on your skin and hair, so keep your skin looking amazing by learning a few tips which will make you look perfect on vacation. Relaxation and a few beauty tips can definitely help recharge your batteries and make your look radiant, so prepare to dazzle by following these useful tips.
Get a haircut before going on vacation
A sunny vacation on one of the world's most amazing beaches sounds amazing, but the effects of sun exposure, chlorine and salt water could be devastating for your hair, unless you pay attention to hair care. Split ends can be amplified when exposed to these external factors, so make sure you protect your hair by getting rid of any split ends prior to your vacation. While in the sun, protect your hair suing a scarf, a hat or spritz UV protection to ensure the richness of your hair color and the health of your locks is not affected, so your locks can look as luscious as ever upon your return.
Moisturize your skin and hair
Moisturizing is a very important factor if you wish to maintain your health and your skin and hair radiant looking. Drink plenty of water on vacation, whether its somewhere on a beach or a mountain resort, as dehydration is your skin's most feared enemy. Maintain your hair's moisture by applying nourishing masks which will leave your locks looking amazing and much more easy to style.
Dye your eyebrows and lashes
The color of your eyebrows and lashes can fade in time and that can make you look faded as well. A professional lash and eyebrow dye (done at a beauty salon) can restore that fabulous color which defines your facial features, so before going on vacation turn to your beautician for help. This way you'll look amazing even if you're not wearing makeup.