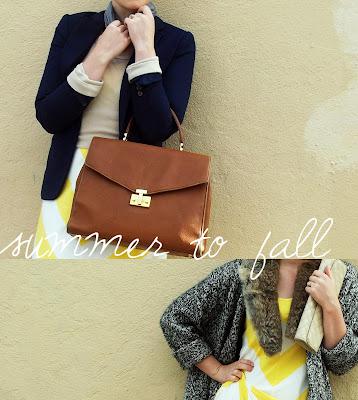 I'm divided right now. Do I let go of summer and embrace Fall in all it's layered glory, or do I soak up the last of these sunny days? Living in Seattle, it seems silly and wasteful to start donning caps or scarves when it's still in the 70s. No need to rush into that 9 months of clouds we have ahead of us!
Nevertheless, I'm still excited for Fall. I've been finding some amazing sweaters and scarves at garage sales, and I'm kind of excited to wear them. Especially the J.Crew cashmere turtleneck I got for $17 (that's like 92% off the original price)! This mix of guilt and excitement has inspired me to try my hand at transitioning Summer pieces for Fall. It's a good way to get more use out of seasonal items. For instance, this yellow chevron maxi dress from Gap. I found it on clearance for $17 (sorry the dress at the link I posted below isn't as cheap!) and was worried it wouldn't carry over into the next season, but I've found ways to make it work.
1. Casual/Work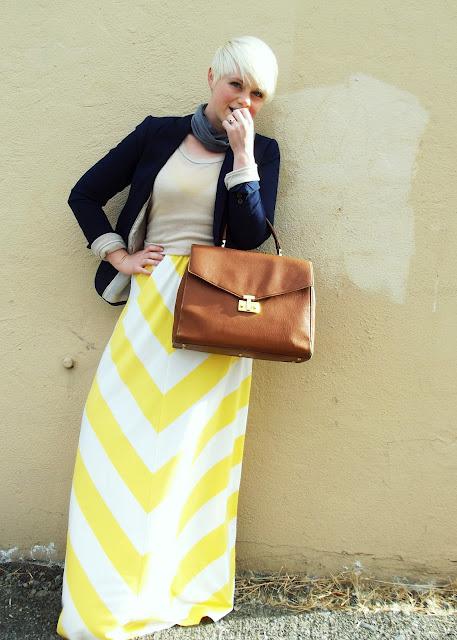 I always want to wear loads of black and gray in the Fall and Winter, but by the time January rolls around I've got fashion-induced depression. I've made it a goal this year to make color a part of my wardrobe year-round. It can seem tricky, but remember that most "Fall" colors are neutrals and go quite well with brights.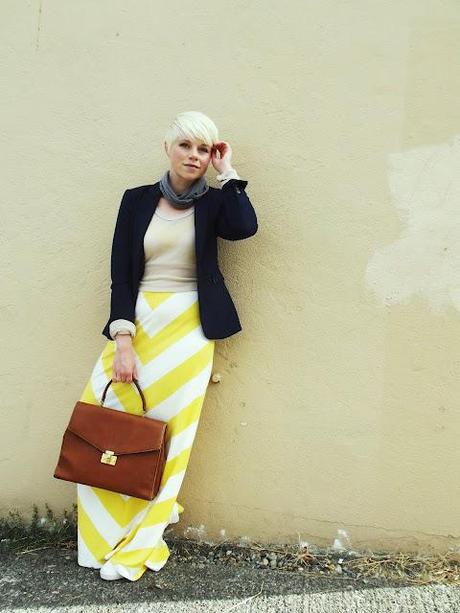 A cropped sweater keeps the skirt looking long and lean. For extra warmth, layer maxi dresses and maxi skirts over leggings. No one will even know you're wearing them!
2. Fancy/Event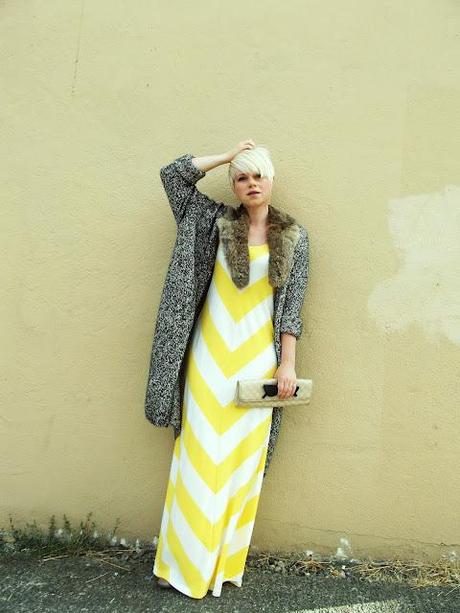 Try some lush layers and textures to add some drama, as well as warmth, to any outfit. Here I'm wearing vintage fur and an oversized cardigan that my husband hates, haha. It's so thick, I'm pretty sure I'll be able to wear it as a coat this winter.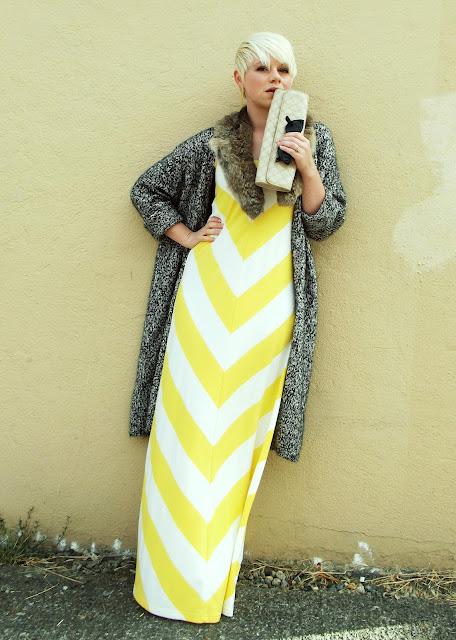 A great thing about maxi length dresses & skirts is that you don't need to wear heels. That means, whether you're walking around at Fashion's Night Out or dancing the night away, you'll be comfortable.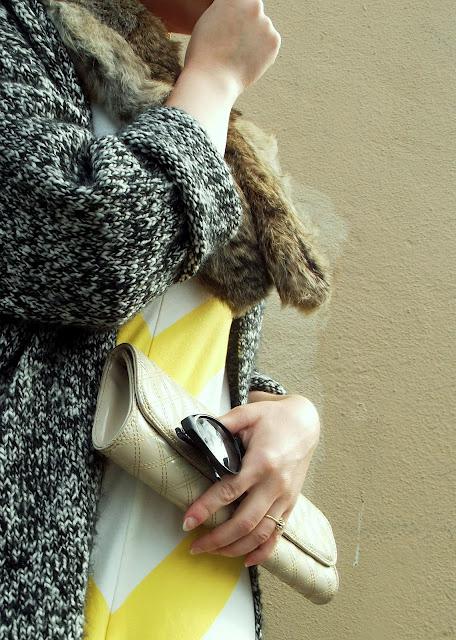 Again, neutral colors keeps this texture-loaded look from getting too wild.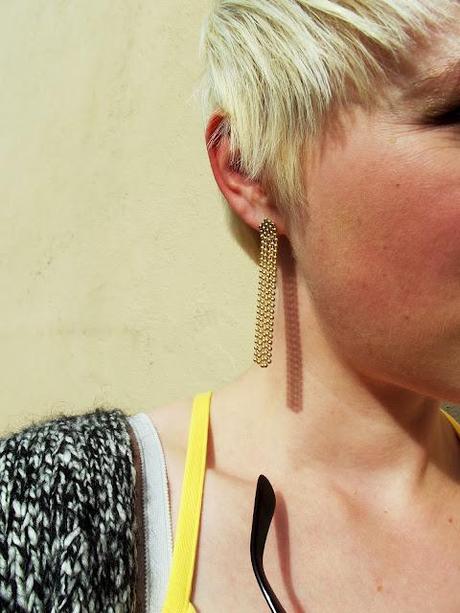 Don't forget to add a bit more glam with some jewelry. Don't overload, though. Do earrings or bracelets, but not both.
GAP chevron maxi dress - H&M blazer - Vintage sweater - Handemade circle scarf - Vintage leather satchel (similar) - Madewell Meshbound Earrings - Thrifted cat eye sunglasses - Thrifted wool cardigan (similar) - Gap clutch - Chloe flats - Vans Classics