Summer is here! It arrived about a week ago in all it's hot and humid glory.  I realize that many of my wonderful readers live in the northern hemisphere where it is all but Winter, so I hope this post doesn't make you miss Summer too much. Only a month a go I was still carrying a light weight cardigan around with me, and now I won't leave the house without my hat, my fan and even my parasol.  Yes, I have and use a parasol to keep the hot sun at bay.  It is the most gorgeous shade of red with frills and a bamboo handle.  It is impossibly chic I have to tell you and always gets comments from admirers.  I use it at the farmer's markets where there is no shade to speak of, at the beach and on long walks.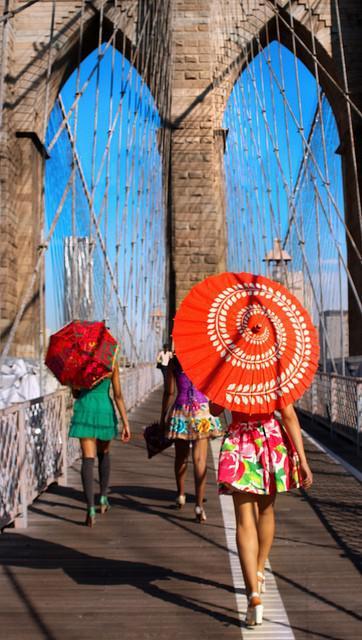 Parasols, image from here.
I've put together a collection of looks that I will be trying on this summer.  I think for me the keys items will be knee-length skirts and dresses, maxi skirts, shorts, espadrilles, lots of linen and cotton, and shades of white, navy and high impact colour!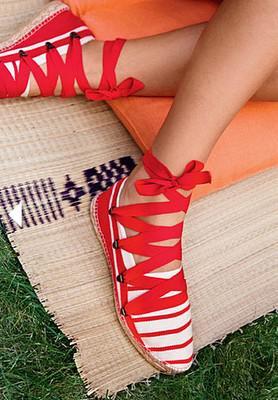 Tory Burch espadrilles via here.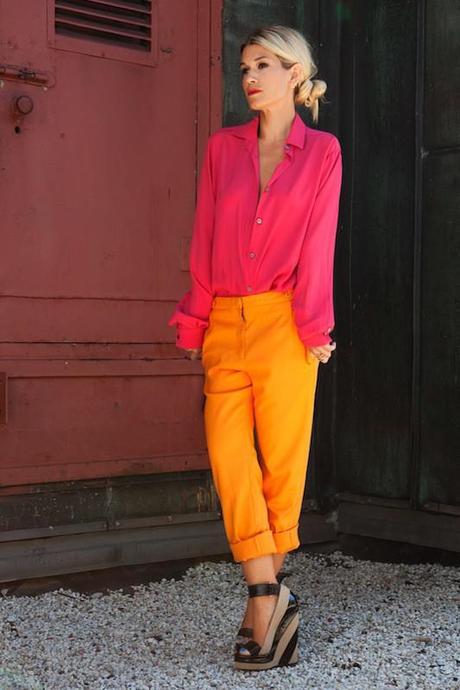 Jenné Lombardo, Global Fashion Director for the W Hotels via here.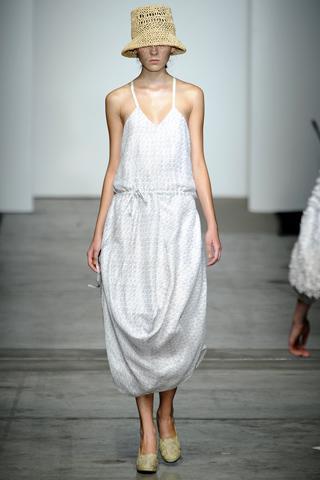 A look from Rachel Comey Spring/Summer 2012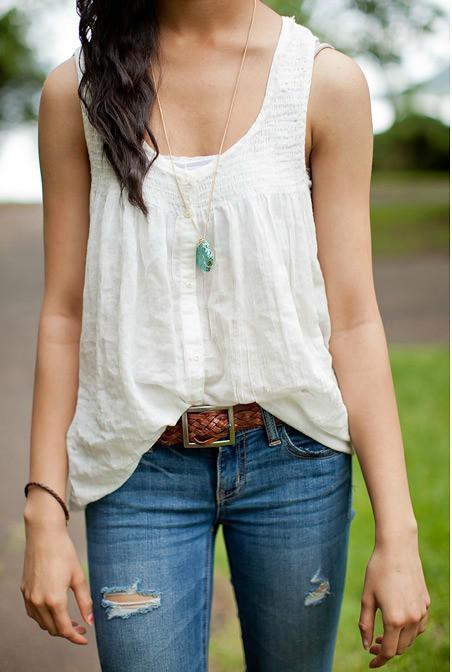 Lovely cotton tank and skinny denim jeans from here.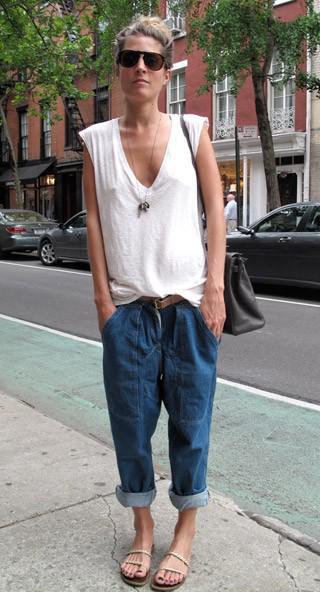 Boyish summer style from here.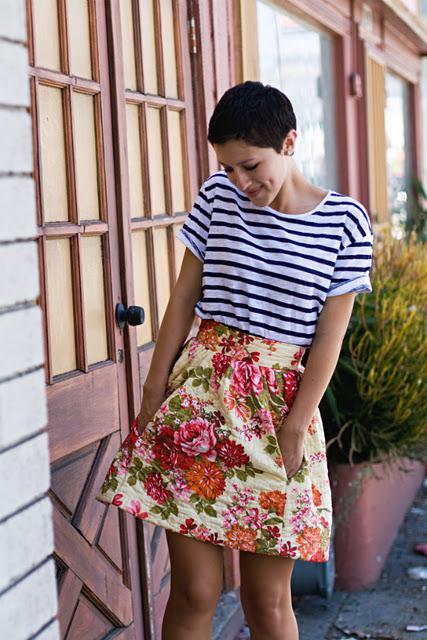 Floral skirt paired with stripes from here.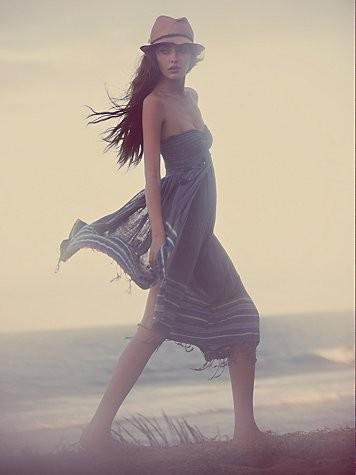 Beach dress from Free People.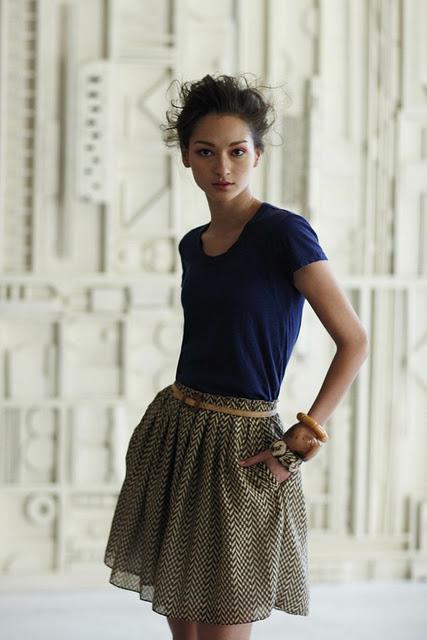 Languid Days Skirt from Anthropologie.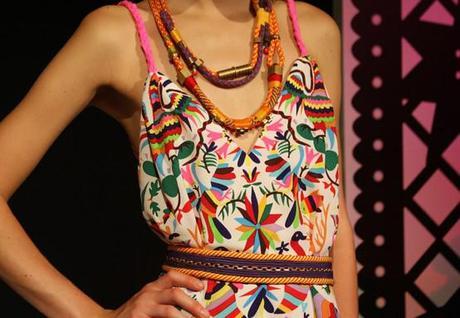 A look from the Mara Hoffman Summer 2012 collection.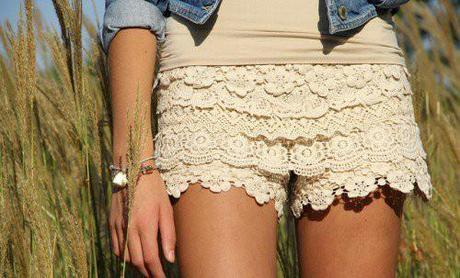 Lace covered shorts from here.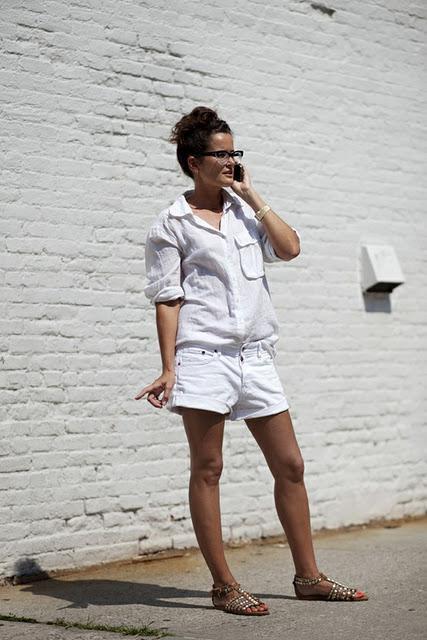 White on white, image from the Sartorialist.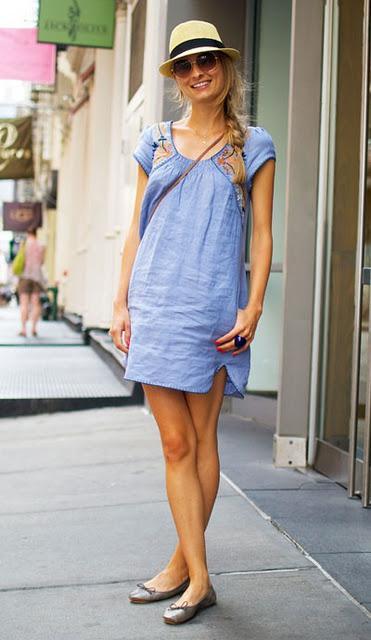 Simple cotton shift dress from here.
I love wear hats year round, but some I keep specially for Summer use only.  I also have light-weight scarves which I wear to protect my skin from the burning sun during the day and at night from mosquitoes or an unexpected cool breeze.
Do you have any favorite Summer items that you like to wear? 
Kisses!
Heidi