The Summer Sampler is back! This time we are using the sampler to help introduce builders to the three different varieties of 1/16" skateboard building veneers offered at Roarockit.

In this promotional offer you will receive the following:
(1) 20x70 TAP Kit *with Super Pump
(1) 2" Thick Foam Slab
(1) 9 Layer Longboard Maple Veneer Set
(1) 9 Layer Longboard Birch Veneer Set
(1) 9 Layers Longboard Bamboo Veneer Set (includes 2 maple cross grain sheets)
We think that this package is a great way for builders to truly get a feel for the characteristics of each species of veneer included. You could use the 2" thick foam slab provided to design a unique mold, and press up the same deck with all three different materials. You could also mix and match the veneer sets to get an even more customized feel.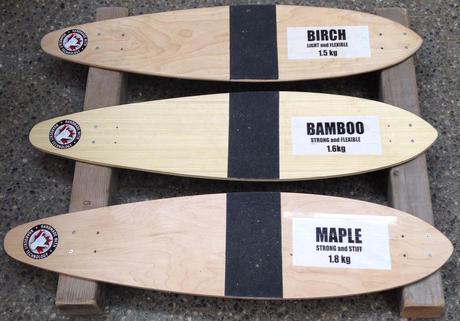 This product will only be offered for a limited time! With over $40 in savings and the inclusion of our brand new Super Pump in the Thin Air Press vacuum bag kit, this offer is perfect for both first time and experienced board builders.