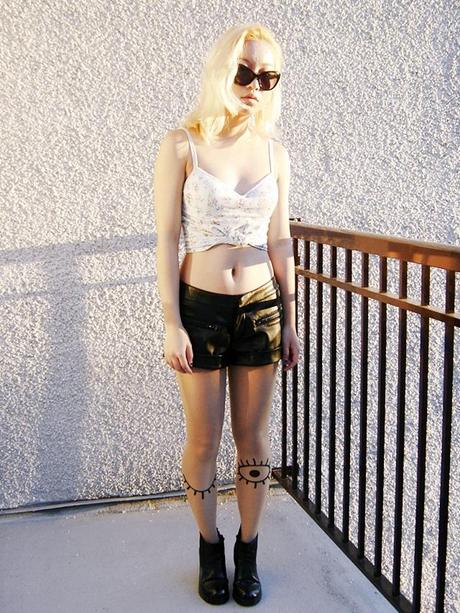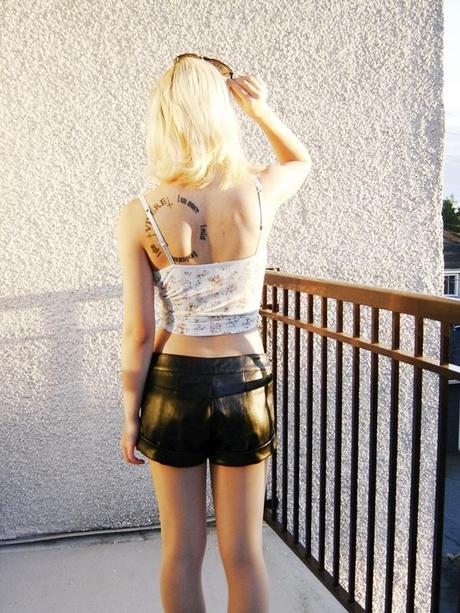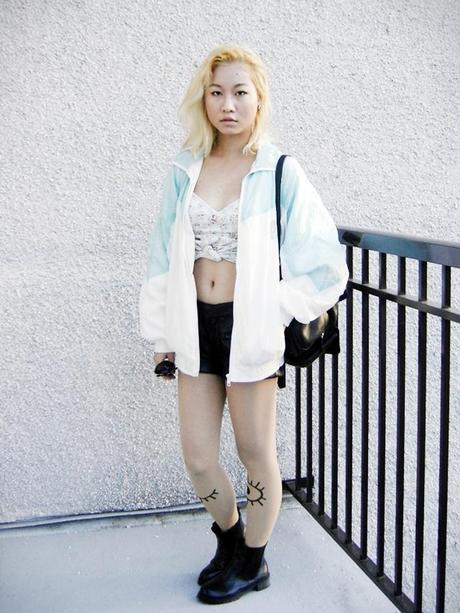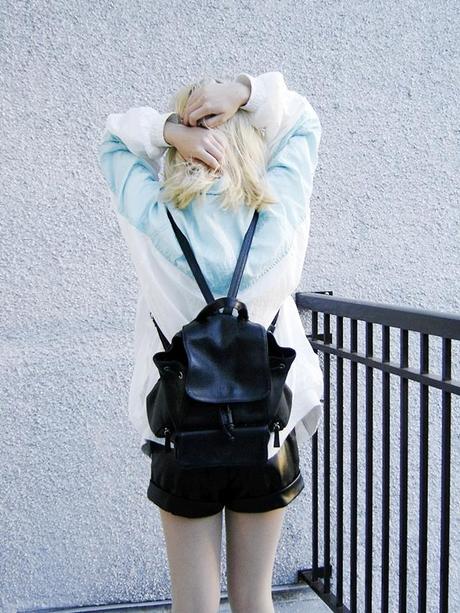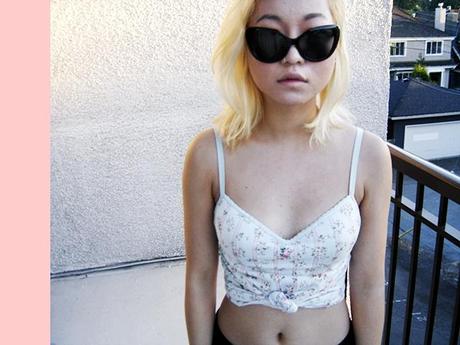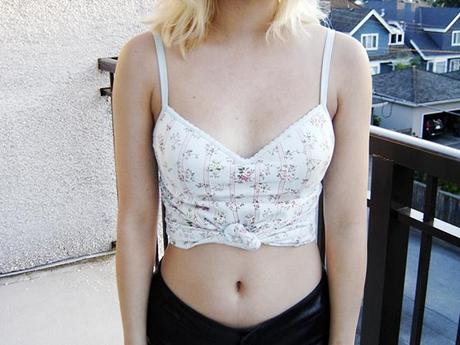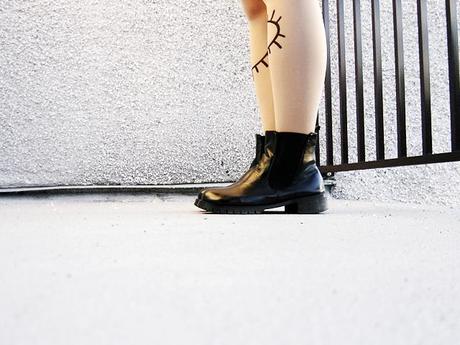 BUSTIER La Vie En Rose / JACKET thrifted / BOOTS Toxic Codeine / TATTOO TIGHTS Mexyshop / BACKPACK mom's old / SHADES H&M ($10!) / PLEATHER SHORTS secondhand
Bought these pleather shorts off someone on Facebook. They're too big for me! I can't just cut them up to make it fit... Dunno what to do about it just yet.
"Skin" by BOYS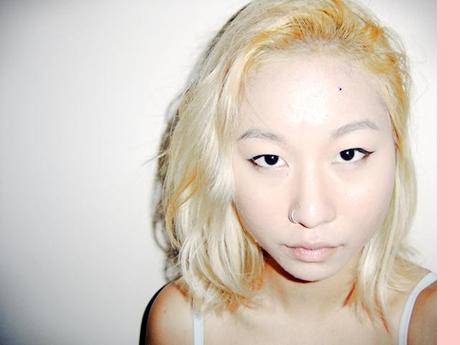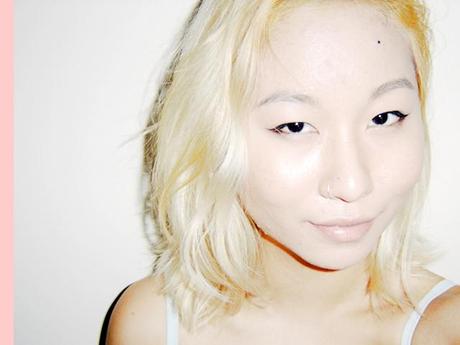 I'm breaking out again on my chin and along the jawline! Argh. I've been trying out tons of new products from The Body Shop (I'm addicted to that place... have probably spent over $200 there this summer alone) and just generally tweaking my skincare routine here and there.
This is what I think caused these whiteheads: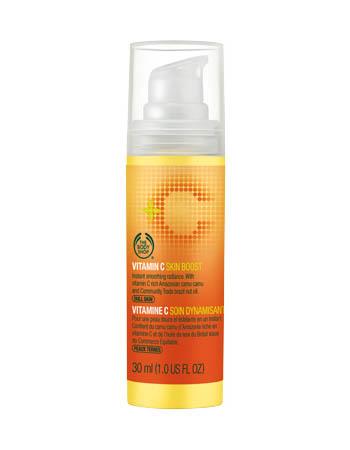 The Body Shop Vitamin C Skin Boost, $26
It makes my skin smooth and soft, but it has a strong citrus scent and I think the fragrance is what's irritating my skin. I'm gonna persevere though and keep using it for the next few weeks 'cause I don't want to waste money. Afterwards, I'm giving up.
My roommate came home from vaca so we've been hanging out and shopping for groceries and such. She sleeps early, unlike me, so I definitely need to switch my sleep schedule. Plus, school's starting in four days. Grrreat.
Feeling anxious about Fashion Club. I haven't called any businesses or stores yet and I'm not too sure just how to start. I need a mentor or something.