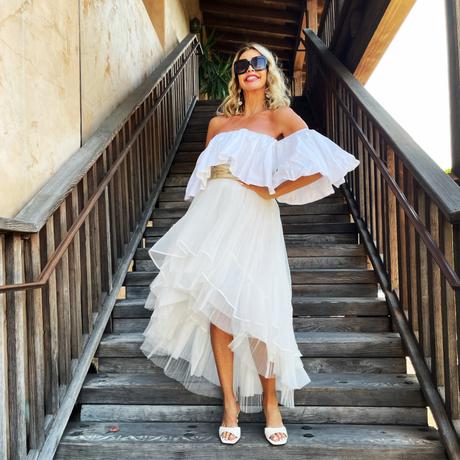 September always has me wanting to take the time to
 reflect on my summer.
This year I would call mine a 
Summer of Resilience
(not that the last few seasons haven't also been)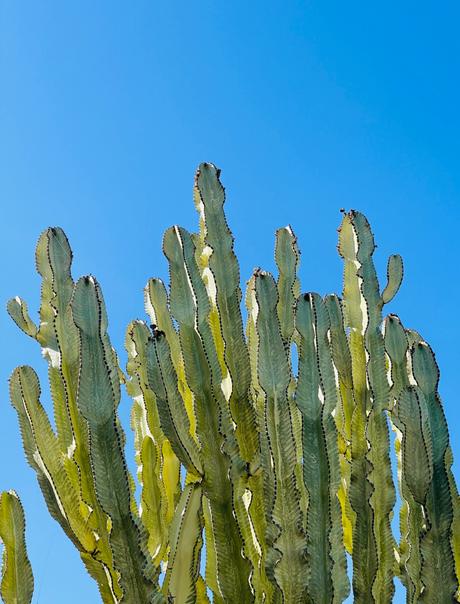 With what feels like a myriad of uncertaintyfor so many different reasons
I have held fast this summer tosome definite 
coping strategies
(doesn't life always call for coping strategies)
By far my favorite these days
Hiking in Nature.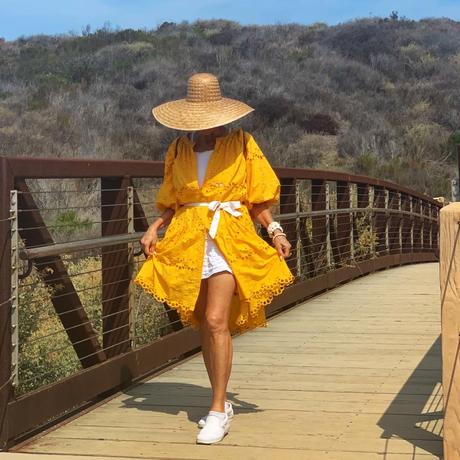 So many of my favorite 
Summer Memories
are of the hikesJeff and I have taken.
Our seriousness about hiking came about becauseI have been on a personal questto loose weight this year
(so far it's 40 plus pounds lost)
to age as healthy as I can!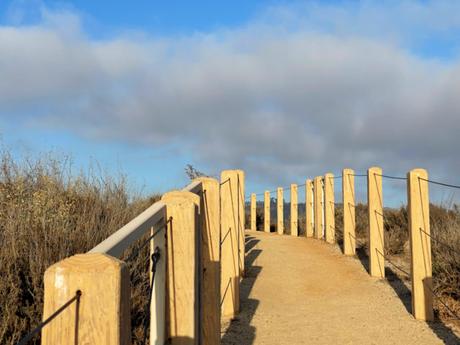 Along the wayI realized just how much
being out in nature
calmed my soul.
Hiking in nature has become 
a soul cleanse.
A daily reset.
A reminder of all  the beauty and gracein the world.A way to honor my body, mind and soul.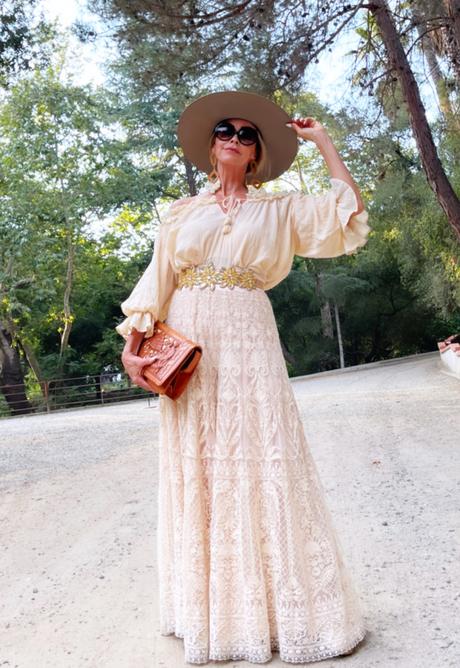 Of courseI still find joy and beautycurating fabulous looks.
What I Wearhas always been important to mefor so many different reasons ...
From simply wanting to feel good about myself to honoring an occasionor an experiment in creativity.
What I Wearbrings me Joy.
These days I intend yo squeeze all the joy I can find in life
Taking the time to trulySavor and enjoyit all.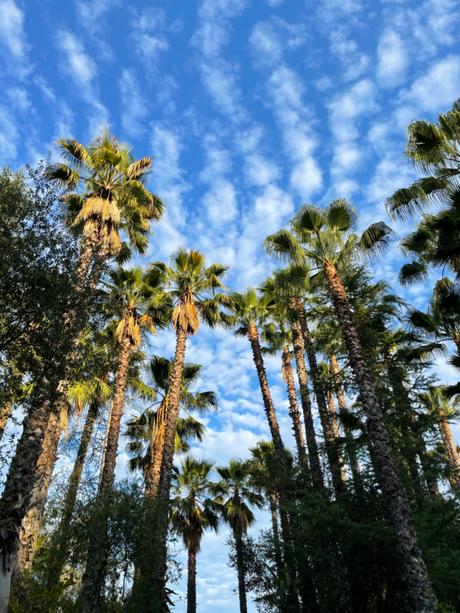 Especially taking the time to take in nature's beauty!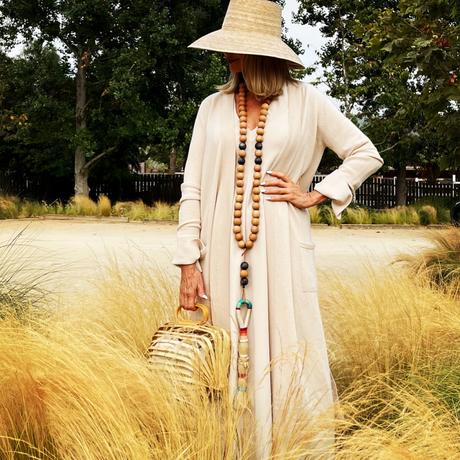 My
 Catherine Robinson Cashmere Robe
is still one of my favorite pieces this season.
As I write this there is a cool breeze blowing throughreminding me it will soon be cool enough to pull this beauty out again!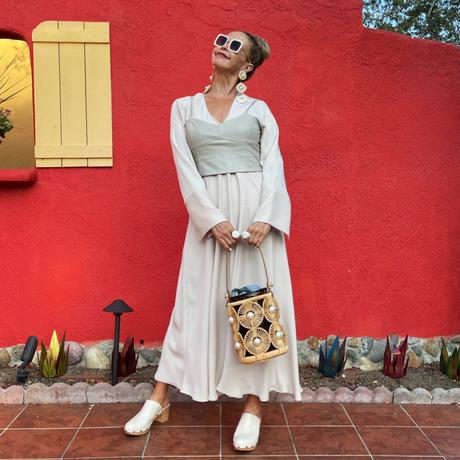 Neutrals will forever be one of my favorite palettes to wear.
I have added in some clogs into my rotationand really enjoying them with so many different looks.They give a current vibe to any outfitand are really comfortable to wear.Definitely a winning combinationthat I will bee taking into ourmild Southern California Autumns .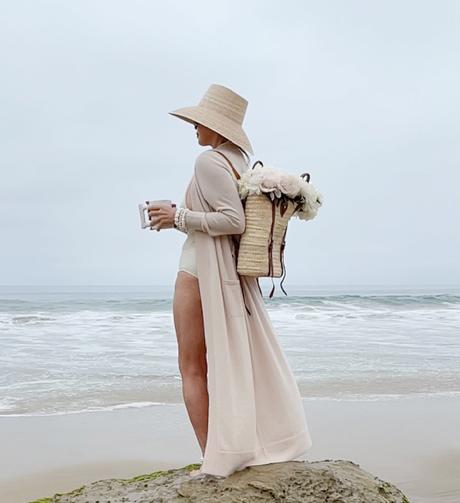 Jeff and I headed down to the beachearly one summer morningto shoot my
Catherine Robinson Robe
it ended up to be such a beautifulsummer memory.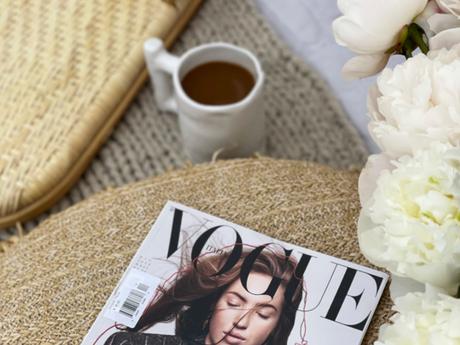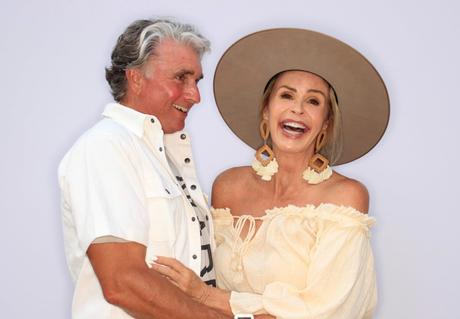 Jeff and I have been thriving even amidst the last very trying20 monthstaking our vows of Richer or poorer very seriously.
We will be celebrating 34 years this weekI realize now the true meaning of the marriage vows.Marriage really does take commitment to all of the words(except that dated obey, that definitely weren't in my vows!)
For those of you who have followed my blog for yearsyou know Jeff and I have had our struggles(I wrote a series
HERE
)So it feel really goodto know we can still thrive as a couple and individualsthrough some really uncertain times.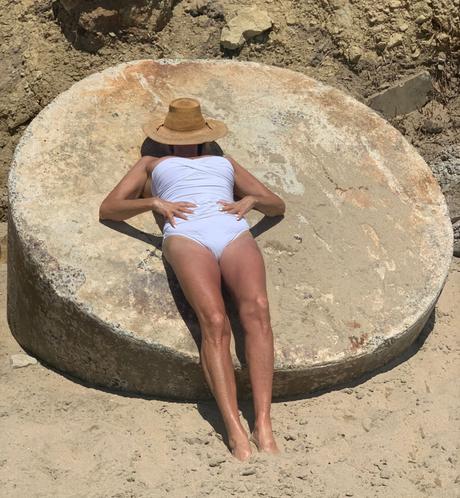 I have mentioned here and on InstagramI have been making loosing weight a priorityin my life this year.
Not to be 'thin' as much as to be
Healthy and Fit
to be able to age in the best way I can.
Along the way I realizedI wanted to 
embrace my body
with 
love and gratitude
for all it has done for me these 62 years.
No longer on a quest for unrealistic 'perfection'but instead
honoring my body
by feeding it healthy nutritiontaking it inside and outside for workouts.
These days when I do strenuous hikes I thank my strong, muscular thighsfor their
 strength and service.
No longer do I chastise them in my headthinking they should look differentor be less.
I happily love and adore my thunder thighs
with pride.
For methat is a huge mindset change.
I suffered with eating disorders for so many yearsthat even the idea of trying to loose weightalways had me fearing a return to bulimia.
Now
 loving and appreciating my
body
just as it isfeels more empoweringthan I can explain here today.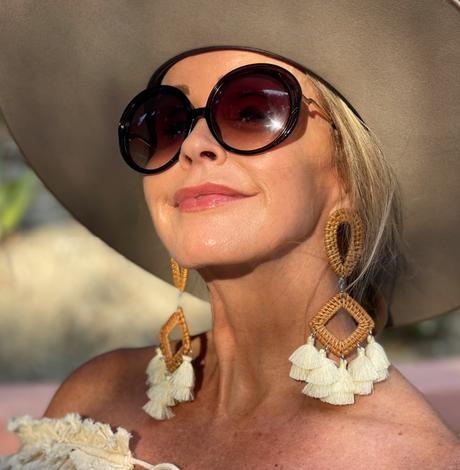 I have also been in my studio this summer creating new pieces.I haven't accomplished as much as I would have likedbut I am choosing to give myself grace.And continue onSlow and Steady.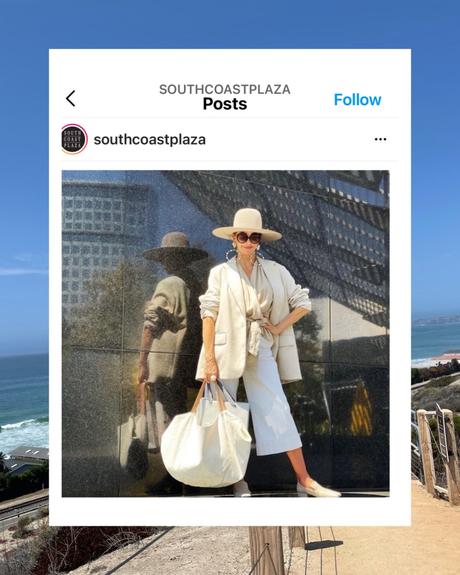 I was tickled to end up onSouth Coast Plaza'a Instagram!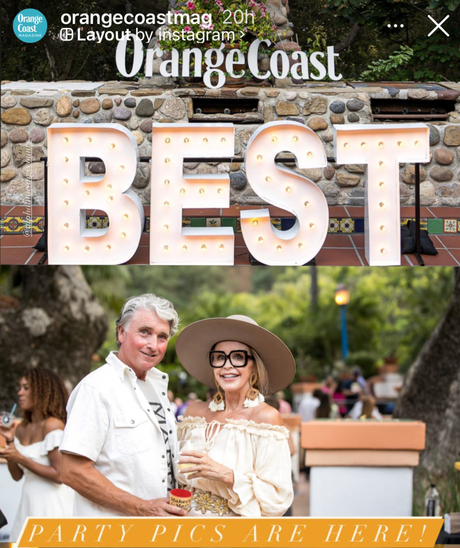 As well as Orange Coast Magazine!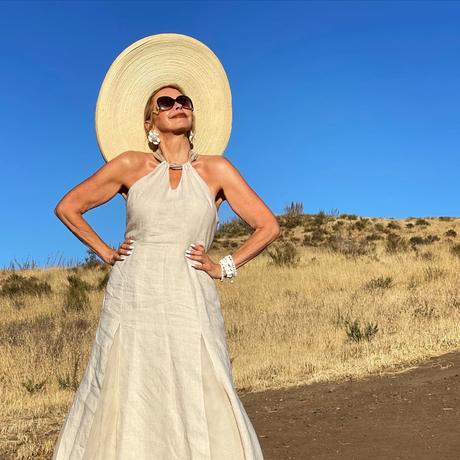 It's been another summer of Big Hat Love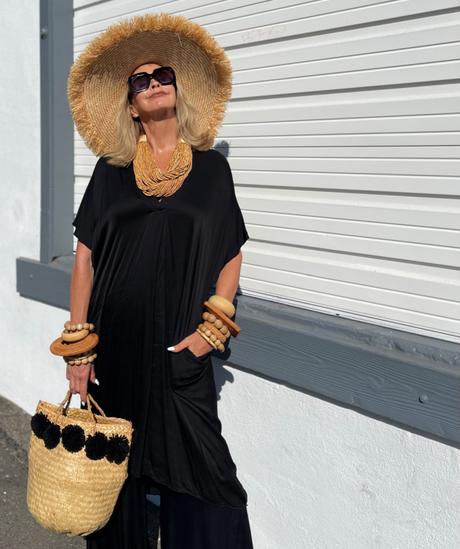 Always Big Accessory Love!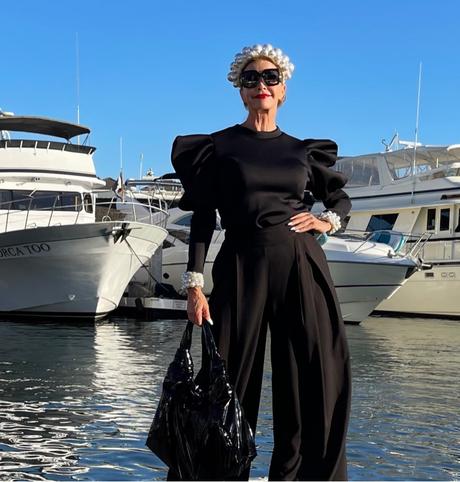 Exaggerated Silhouettesfor the dramatic win.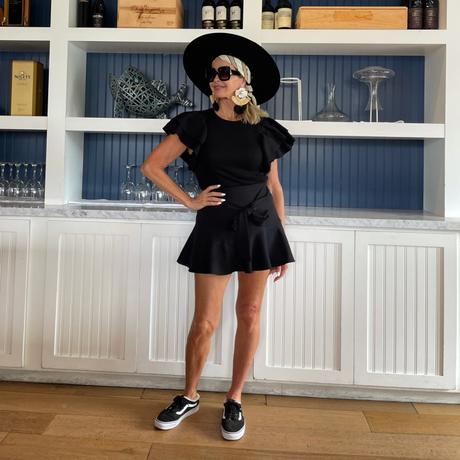 so many outfitsfor getting in long city hikesthat I can still feel good about going in for casual lunches.
Getting my miles inand then lunchmy favorite combination this summer!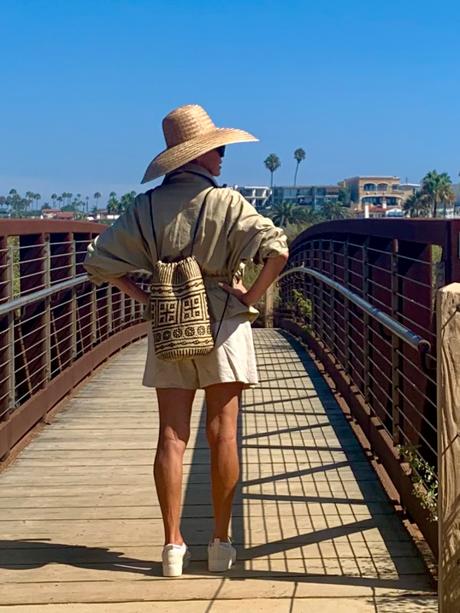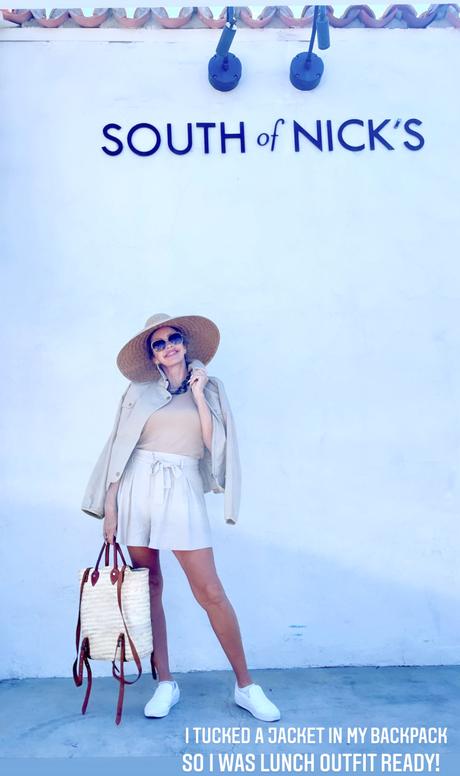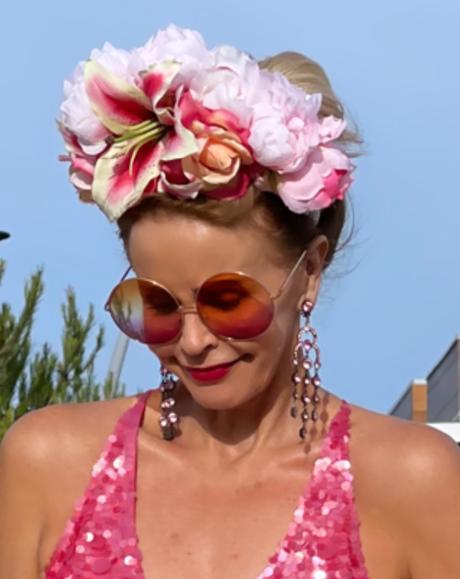 Still loving my fabulous 
Floral Headbands
this summer.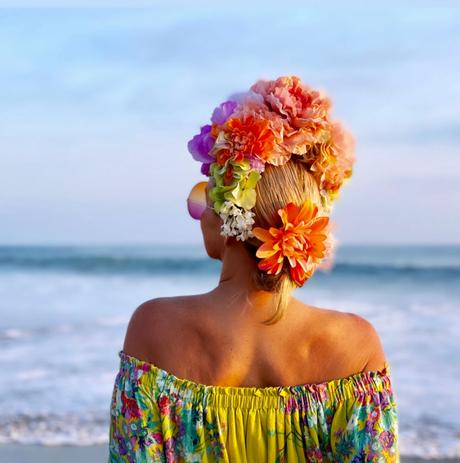 Especially for 
Sunset Strolls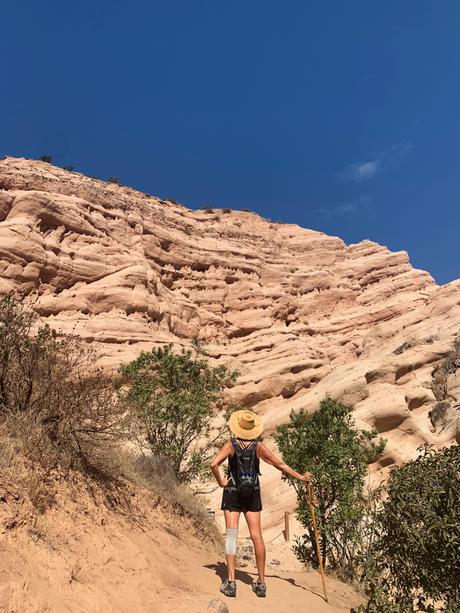 Reflecting on my summer herehas been very cathartic for me.
I think it's all too easyfor meto give so far too much mental timeto worrying about what might be ...
that I loose focuson all fo the goodthat is right before me.
Taking the time for
Summer Reflections
has really helped remind me to step back and look at the bigger picture.
What are you
most Grateful for
this season?I would love to hear!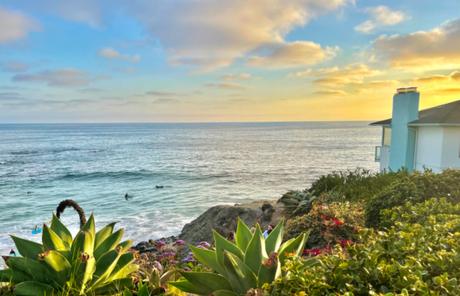 As always my friends
I wish you love and joy
as you style your life