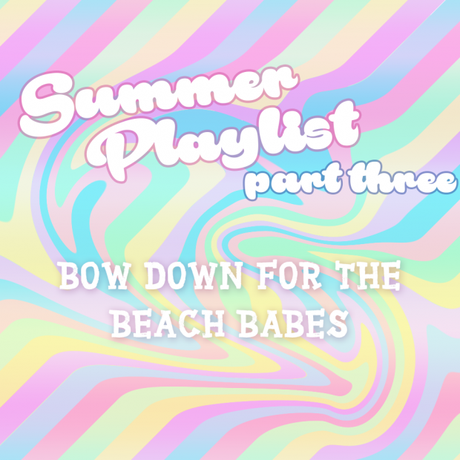 Another season, another set of playlists for all your summer needs. And by summer needs, we mean margaritas melodies, beach beats, picnic prancing, and festival follow-ups. Summer is for keeping it light, fun, and upbeat, so here are some tunes to keep your attitude as sunny as possible for these next few summer months! Here's part 3 of our 4 part series.
Bow Down For Beach Babes
This one is for releasing your inner mermaid spirit on the seaside with the rest of your badass babe gang. Simply put, lady led jams and shameless pop songs for stomping in the sand with your girlfriends this summer.
Spotify
1. Shannon & The Clams – Corvette
2. Jawbreaker Reunion – My Own
3. The Slits – I Heard It Through The Grapevine
4. Classixx feat. Nancy Whang – All You're Waiting For
5. Major Lazer & DJ Snake – Lean On feat. Mø
6. Shannon Saunders – Sheets
7. Little Boots – Shake
8. Janelle Monae & Jidenna – Yoga
9. Carly Rae Jepsen – I Really Like You
10. Kiesza – No Enemies