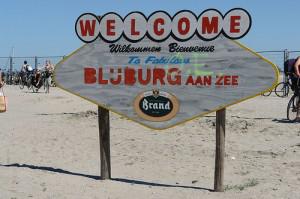 When the temperature rises in Amsterdam, everyone and their brother heads to the local green spaces. With travel bbq's, cooler boxes, picnic spreads and the occasional bikini clad lady, the city's parks are an ideal way to soak up the summer sun. But despite the draw of the famous Vondelpark, these outdoor stretches are all lacking that certain something that we all search in scorching city heat - the sea!
Amsterdam's Blijburg beach brings you just that. The man-made coast on the eastern shore of the city is a swath of sand along the IJ river inlet offering ample space and tempting dips into the cooling water. And when the mercury goes up, sunbathers, water sport players and the rest of the usual beach bum types flock to this little island. The whole area is seeped in bohemian style, with colorful beach-side cafes, Buddha statues and even an open air flea market on weekends.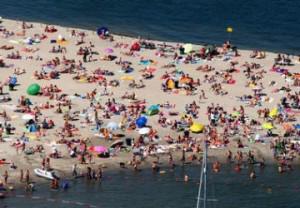 Blijburg is a little off the beaten path, but it's a pleasant cycle journey from Centraal Station. And its out of the way location means you won't be sharing your sand with the constant ebb and flow of the crowded city parks, but enjoy just enough people watching to know you're enjoying a signature Amsterdam vibe. Soak up the sun and enjoy the beach by day, but stick around for sundown when cafes become discotheques. Enjoy popular DJs and live music, and dance your heart out on the Blijburg sand.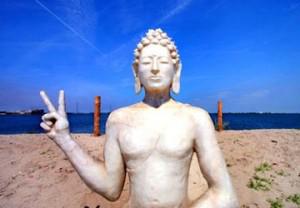 © 2012, Amsterdam City Tours Blog. All rights reserved. On republishing any part of this post, you must provide a link back to this original post