Summer Hair Care Tips
Summer is almost here and there is nothing better than lying in the sand or taking a dip in the sea. This is the best time to relax and have fun but do you let your hair relax as well? If you don't know how to treat your hair in the hot weather, our article will give you some great summer hair care tips in order to help you maintain a beautiful, healthy and glossy hair even in the hot season.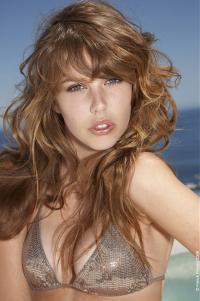 Summer is the most beautiful season of all: high temperatures, warm breezes and lots of sunshine. However, just like the harsh winter weather can wreak havoc on your tresses and you need to follow some special hair care ideas, summer is no exception. Summer is the time when it is even more important to take care of your hair.
Sun, wind and humidity are the biggest enemies of the hair. If you do not take proper preventative steps, your hair cuticles can suffer serious damages and you can end up with split ends, dry, frizzy and lifeless hair. Check out our helpful tips and learn how to ensure maximum protection for your wonderful locks during the summer holiday! Avoid Blow-drying
During this hot season the best ways to let your hair breathe and relax is to stay away from the blow dryer and to let your tresses air-dry. Try to give your hair a break during these warm months. Drying your hair naturally means that you protect your hair from the damages caused by the super hot air, mainly when you don't keep an adequate distance between the hair dryer and your locks. If at all using blow dryers or hair curlers, always make sure that you use proper heat protection products or deep conditioners to protect your strands from the additional heat.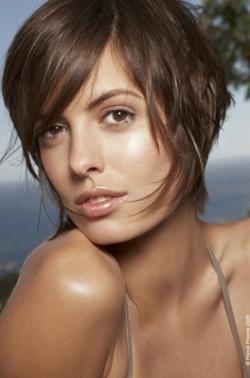 Pamper Your Hair With Homemade Masks
Reward your dry locks with special treatments that you can easily create right at home. These costless natural remedies are wonderful choices to revitalize your hair during summer and to restore its luster and suppleness. This way your hair will be less tangled and more moisturized. Applying some jojoba oil at the ends of your hair is a very effective way to prevent split ends and dryness. Olive oil or coconut oil masks are also amazing natural products that can make miracles to your lifeless tresses. Simply rub a small amount into your scalp and hair, cover it with a plastic for a few minutes then wash it off with a mild moisturizing shampoo.
Boost Your Flat Hair
In the hot season, hair is usually limp and flat, making you look dull and boring. Add a little bit of extra volume to your fine locks by using a volumising shampoo. Besides these great products, it is equally important to follow a proper diet that provides your organism with necessary vitaminsand minerals that contribute in a major way to the beauty of your hair. Supply your body with an adequate intake of water every day, to hydrate your hair from within and to maintain its natural beauty.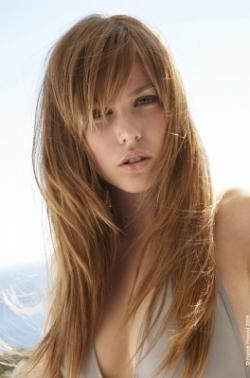 Treat Split Ends
One of the greatest problems you face during these hot months, are split ends. Purchase some good hair serums that are created especially for your problems and pay a visit to your hairdresser for a regular trim in order to get rid of those nasty breakages, frizzes and damaged ends. Having regular cuts every 6-8 weeks will help your hair become healthier and will freshen up your whole look.
Wear Hats
When going out to the beach, make sure that you don't forget to protect your hair and scalp against serious sun damages. Going out in the hot sun without ensuring a proper protection for your strands, is the biggest mistake you can make. In order to keep your hair soft and shiny, make some preventive steps by putting on stylish hats and avoiding excessive sun exposure.
Protect Your Locks Against Chlorine and Saltwater
If you are attending a pool party or spending your vacation at the seaside, make sure that you use rich hair conditioners before swimming. Chlorine and saltwater causes harsh dryness to your locks and can even make your hair problems even worse. Dyed hair or chemically treated hair suffers the most. Therefore it is advisable to braid your hair and put on a swimming cap before you are taking a dip. Wash your hair with a clarifying shampoo immediately after swimming, in order to get rid of all the residues of chlorine and salt.

Get ready for this summer and take some easy preventive steps in order to maintain the healthy aspect of your locks and keep them moisturized and glossy in the summer season as well.
Hair and Photos © Franck Provost