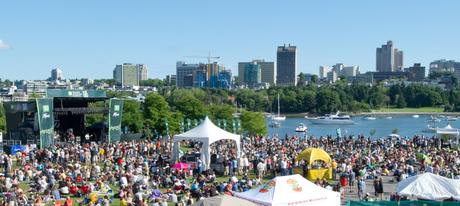 During a holiday in Vancouver, you can discover a variety of festivals and events of the neighbourhood. Though the main event is Eastside Cultural Crawl or Chinese New Year Parade, if you love listening to music, then you can attend the Jazz Festival and witness performances by world-class musicians. There is also the celebration of Light Firework Festival which draws thousands of bystanders to Vancouver's beaches. On the other hand PNE (Pacific National Exhibition) has agricultural displays, music, rides and a lot more other activities to keep you as well as your family members busy.
Vancouver also hosts one of Canada's biggest Dragon Boat events, and also the Sun Run, which is the country's largest running festival. And if you are a bookworm, then you will love to participate in the festival of readers and writers known as "Best Large Literary Festival in Canada", organised by the Canadian Tourism Commission.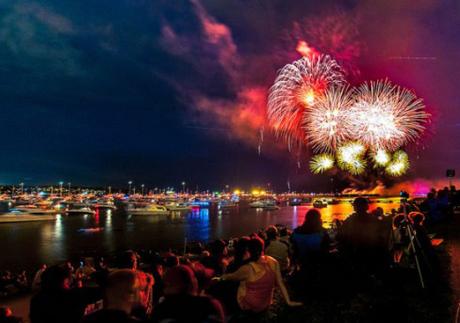 Celebration of Light (July – August): You and your family will love to watch the competing countries lighting up the sky with awesome pyrotechnics and dazzling fireworks. Visit the best viewing sites such as the beaches, parks, or hire a fireworks boat cruise and indulge yourself to witness the beauty of these events.
Vancouver Pride Parade and Festival (July – August): Bands, community groups and colorful floats participate, dances and parades through streets lined up with thousands of people and tourists gathered to support the Vancouver's gay, lesbian, trans-gender and bisexual community.
The Fair at the PNE (August – September): The festival of The Fair at the PNE is a traditional event that has been celebrated for more than 100 years. You can take part in it and enjoy the free agricultural events and night concerts. There is also a midway consisting of more than fifty fun-filled rides.
Rio Tinto Alcan Dragon Boat Festival (June): Cheer up the team of dragon boat traveling from Vancouver and North America at the "Rio Tinto Alcan Dragon Boat Festival". The event also features some good food and musical events.
Bard on the Beach Shakespeare Festival (June – September): Watch Shakespeare performances against the ocean and mountain backdrop in Vanier Park. 4 plays are presented every year and often with quick tricks.
Vancouver International Jazz Festival (June – July): This is the largest music fetival where almost two thousand musicians play more than four hundred concerts in forty venues over ten days. You will love to watch the performances of some renowned personality including Herbie Hancock, Wynton Marsalis and Maceo Parker.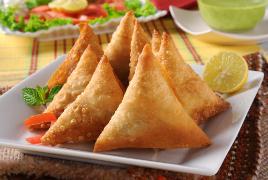 Lastly, don't forget to taste some delicious healthy Indian foods by visiting Siddhartha's Kitchen, the best restaurant in Commercial Drive after enjoying all the events to the fullest!