One of the best parts of summer is the excitement and fun of spending time with family! This year, why not take an adventurous trip across the seas and spend time at one of these interesting summer festivals? This information is provided courtesy of Little Passports!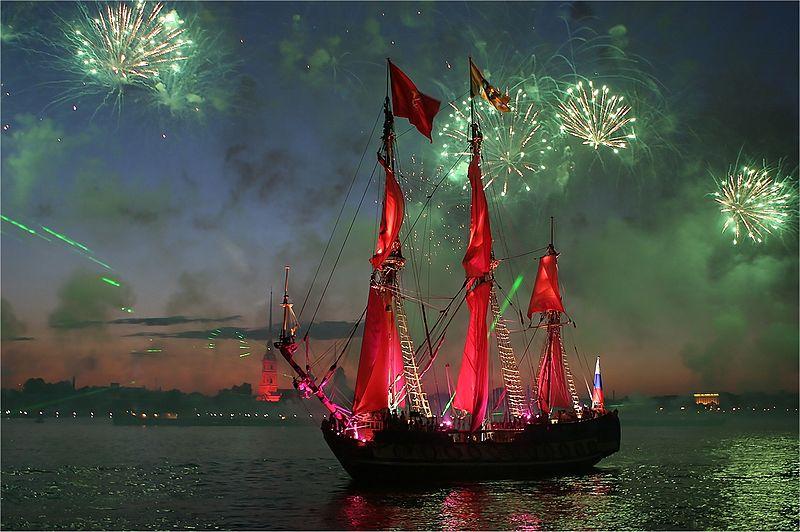 • White Nights Festival:
Do you love art, music, or theater? How about festivals in Russia? Why not do both and go to the White Nights Festival! This annual arts festival takes place in St. Petersburg, and the name -- White Nights -- is derived from the fact that the sun doesn't set during the time of the festival (and the whole city is naturally lit up 24 hours a day). From late May until the end of July, enjoy theater performances, costumes and carnivals, fireworks, live shows, and even a pirate battle on a gigantic ship to cap it all off. This year, the White Nights Festival will take place between the 24th of May until the 28th of July.

• Madrid Water Fight:
In the second week of July, the people of Madrid prepare themselves for a gigantic party in the streets of Vallecas, where everyone is invited to join the fun. The best part? It's a water fight! People take water balloons, water guns, and buckets full of water to splash each other. The 2013 celebration will take place on July 16th, and crowds are estimated to be around 10,000 people.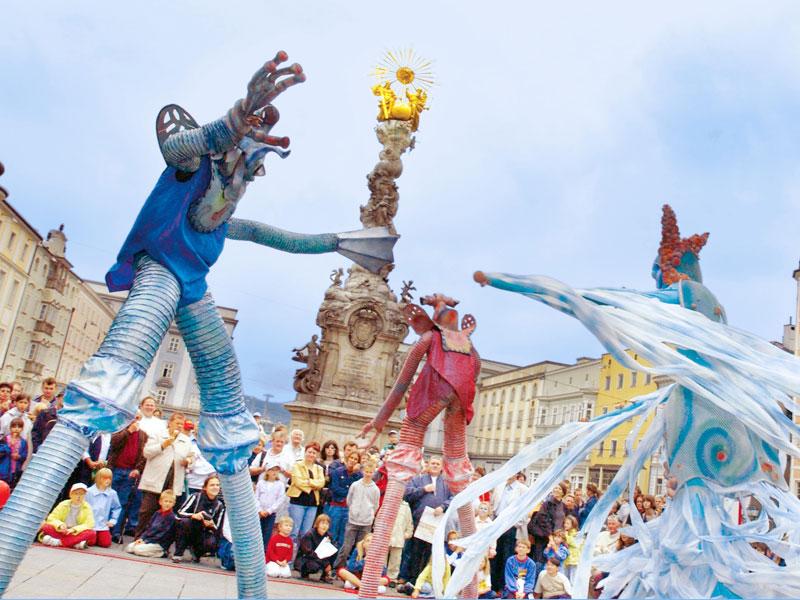 • Pflasterspektakel:
This "pavement spectacle" is a street festival that takes place in Linz, Austria. Over 200,000 people gather to watch acrobats, plays, musical performances, magic tricks, and parades. There's even a special segment just for kids. This year, it'll run for three days on July 18, 19, and 20.
• Boryeong Mud Festival:
Mud has traditionally been used in makeup products to purify and detox the skin. One beauty company took it a little further, however, and started the Boryeong Mud Festival. This celebration takes place in Daecheon Beach, South Korea, and has over 2.2 million people attending each year. The festival includes mud slides, mud wrestling, mud throwing, and even mud sculptures! After sunset, the beach comes alive with music, parades, and even fireworks. This year, the festival is from July 19 to July 28.
So whether it's watching daring pirates battle it out in a "sea"-worthy battle or slinging mud at your closest friends, there's plenty of things to do and see out there this summer!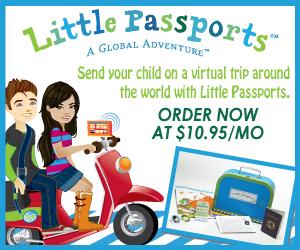 Disclosure: This post contains my Little Passports affiliate link.