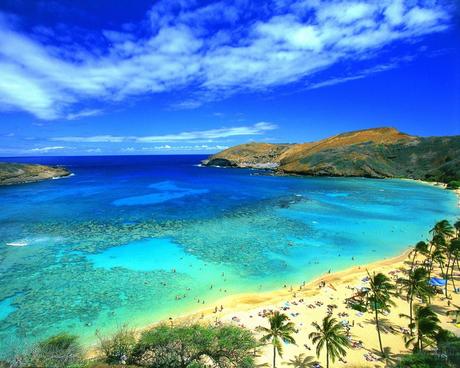 SPF is an essential item for Summer.  But how do you know which one to choose? Which one works best?  My first question is usually a composite of those two: Which one works the best with the least amount of dangerous chemicals?
If you ask the same question that I do.  I will make your choice very simple.  I have tried almost every naturally-based sunscreen on the market.  I have found that most of them leave a thick white film all over your body.  They also basically nearly ruin your swimsuits because the white film is very difficult to remove.  But there is one product I buy over and over again after I found it while vacationing on the very beach in Hawaii pictured above.  Sigh.  My goal in life is to make it back there to live someday.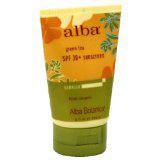 Alba SPF is amazing.  It smells good.  It never leaves a film.  It is long-lasting and you can even manage to get a tan while it is protecting your precious skin.   It is all I use on my family and especially my ten month old baby.   Wearing SPF year round is an excellent thing to do.  Did you know you get the equivalent of two entire weeks baking in the sun without skin protection when you forego SPF throughout the winter months?!  Alba makes it easy to throw on.  It will remind you of the beach and protect you from wrinkles all at the same time.