Husband and I wanted to do some retail therapy over the weekend.  We are looking for some items for the living room.  They seem hard to find at a decent price.  And wouldn't you know it, shopping for one thing led to some other interesting finds!  At a local home accessories store, we saw some fun, retro and vintage inspired items we'd love to own ourselves!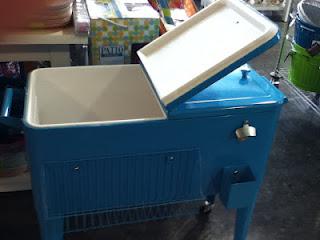 Love this retro style cooler for the deck.  Its simple design is perfect for that weekend BBQ.  The storage rack and built-in bottle opener and lid disposal container are such sensible ideas.  I love that there are 2 openings and that it's on legs.  No more painful bending down to see what's cool to drink.  The bright blue is so cheery too!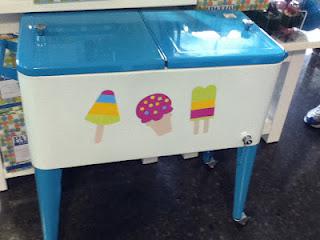 Here is the cooler again with a different color scheme and cute embellishment.  Its affordable price makes it possible to have more than one in one family!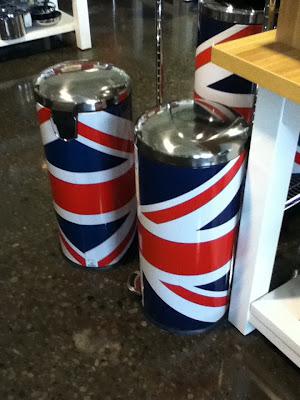 At the same store, I saw these beauties.  I just love the graphic quality of the Union Jack on household items.  These garbage bins are stylish on their own, but painted like this made me want to take one home right away.
We then ventured into a rather dusty little antique store nearby, tucked away on an industrial street.  Here I found an old/new friend.  What time is it?  It's always Elvis time!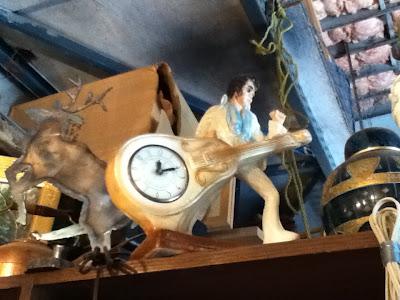 Carol