I went to CostCo on the weekend and despite the three feet of snow in the back yard I left with more than a few dozen bulbs.  The prices of Bulbs To Blooms are just great.  They are the same brand I tried in the fall so I am putting all my eggs in one basket with my new gardens. I hope they bloom well!!!
Here is that I bought; each bag was just $13.50.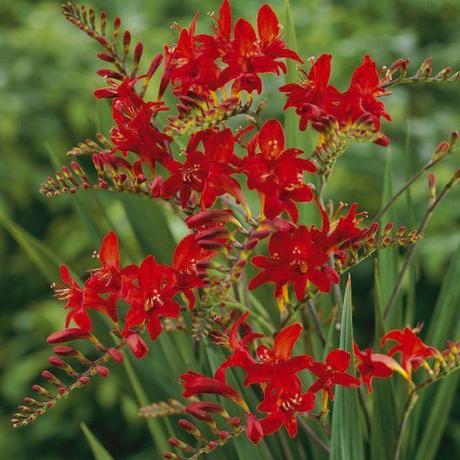 On the advice of one of my followers I am going to push my zone and try Crocosmia that I love so much in my zone 4 cottage garden in Ontario. I have a well protected south facing wall after all...With 65 in a bag I will be happy if a third of them survive.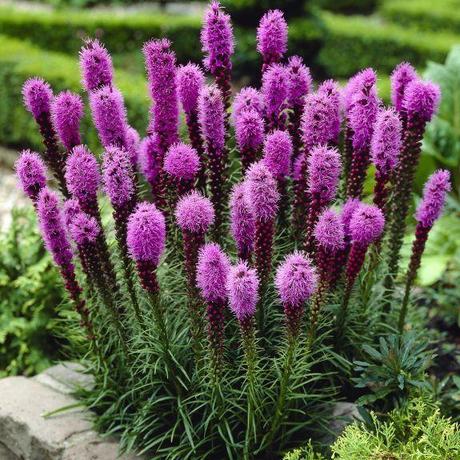 I have wanted Liatris for my own property since planting it at my in-laws last year. They can have a big impact en masse. I need to figure what how large an area 80 of them will cover spaced 5" apart. Any educated guesses?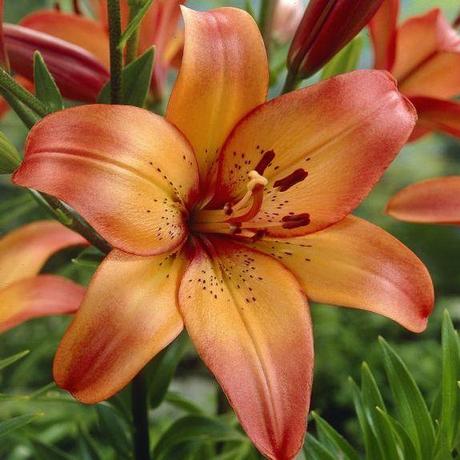 I have a two bags of lilies. One Asiatic orange mix containing 9 each of Royal Sunset and Twosome (both orange) as well as a Tiger lily mix with 6 each of Henryi (orange) and Lady Alice a white lily with an orange centre that I have decided to add to the moon garden, to spice up all of that white just a bit.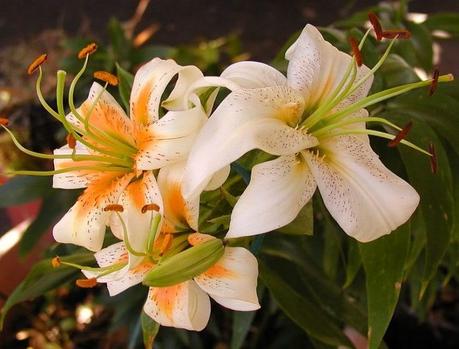 If I am to allow any colour to tinge my Moon Garden, it will be orange.
Boy oh boy do I ever feel like planting them; I forgot just for a moment about the snow falling outside...