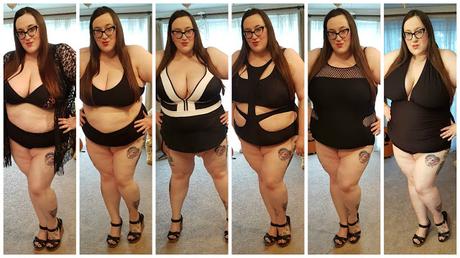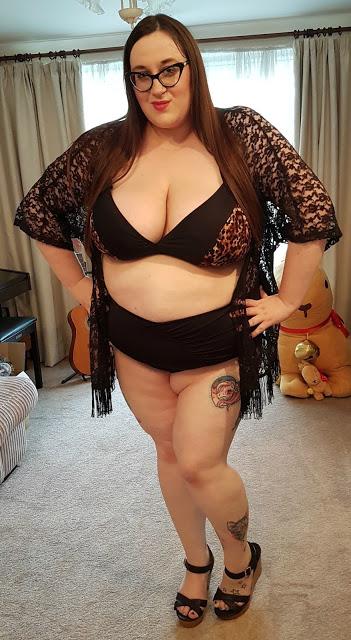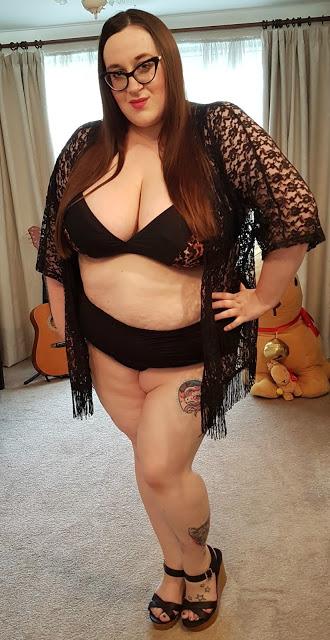 I'm wearing an XL (22) in the top and a size up would have been better but it still does a pretty good job and I like the leopard and black detailing. Bottoms are a 24, I like how high waisted they are and the slight rouching on one side gives a nice look.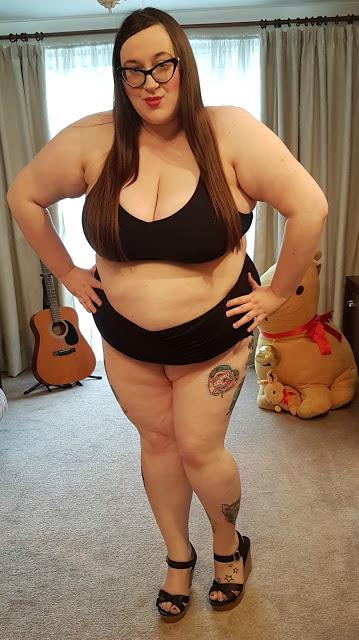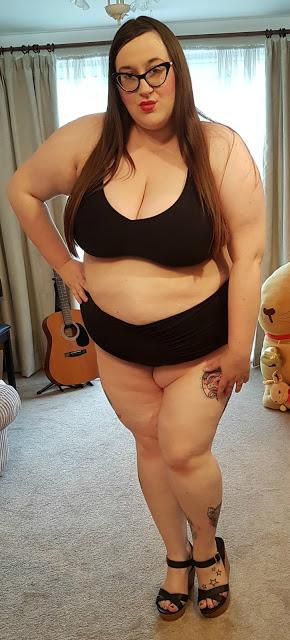 This top was such a disappointment, the straps looked amazing but actually had nude mesh instead of being truly strappy. Considering i'm wearing the 24, my boobs feel really squashed and there was quite a bit of side boob going on, but hey it gives a good cleavage.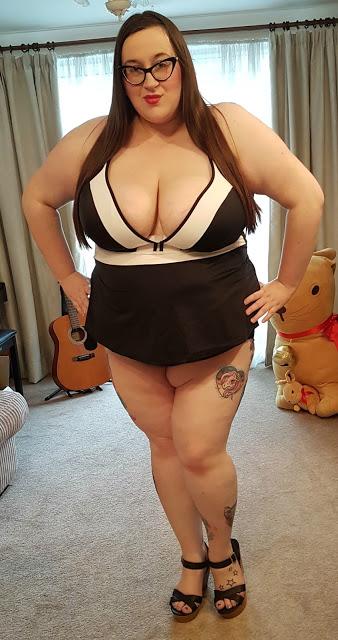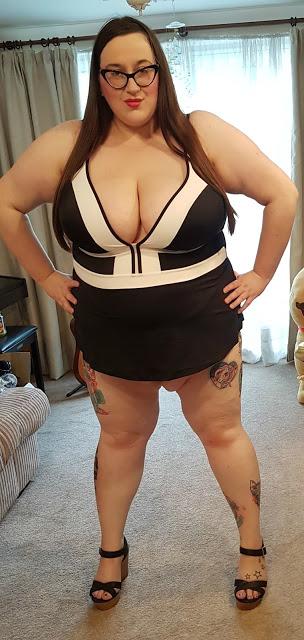 It is a curve booster! Maybe a bit too much for me. I feel I might fall out. But I love the monochrome and that it offers full tummy coverage. The length is great. I'm wearing a 22.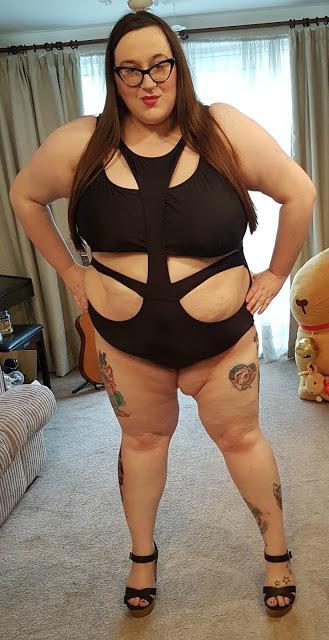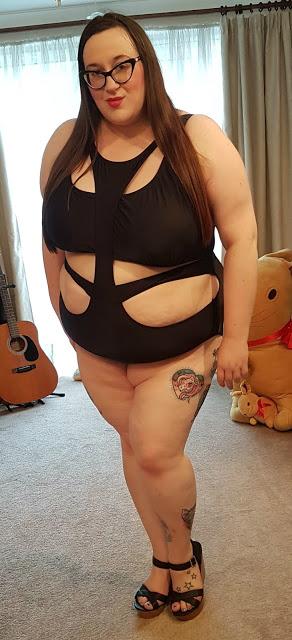 this required the skills of a contortionist to get into and it can look really unflattering as the middle strips cut into you at a really bad point (I have picture proof of this). Its a lovely suit and will look amazing on some plus girls (see @curvywordy)and I love that something this daring exists for plus size. I just think I would always be worried about how it looks and adjusting the straps as my shape just doesn't suit it. I'm wearing a 24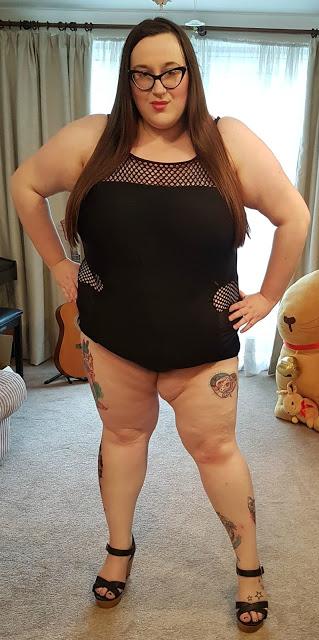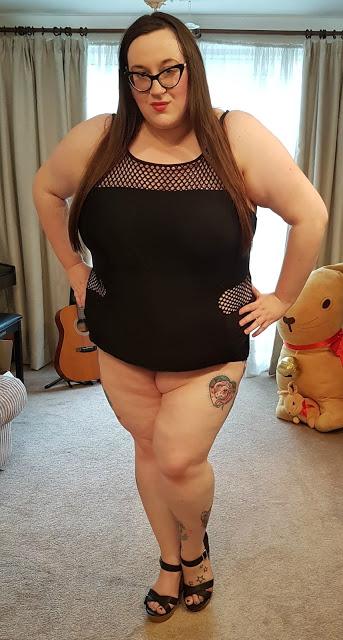 I'm wearing a 24 and this offered quite good support and felt comfortable on. I like how subtle the mesh makes it, but it still feels quite glamorous.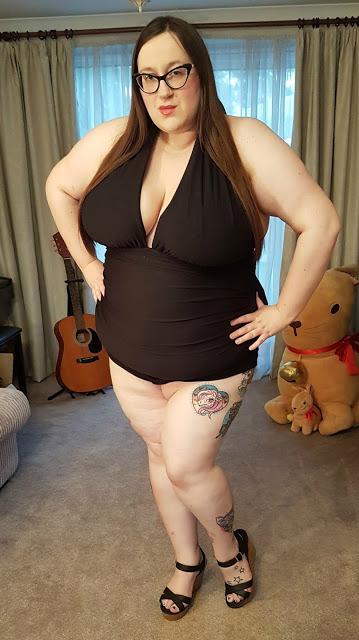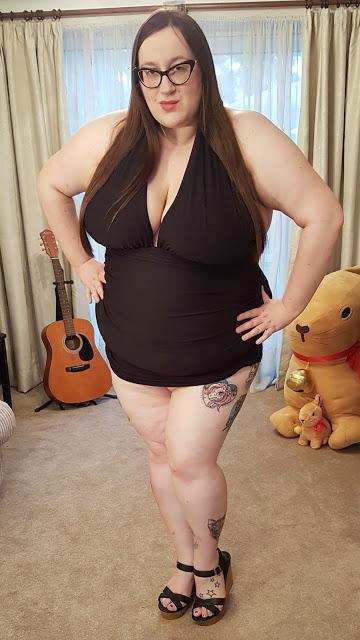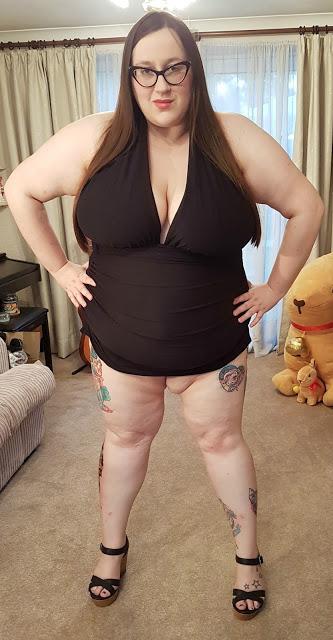 I'm wearing a 24 for reference. It has a halterneck which actually isn't uncomfortable and actually offers some bust support and decent coverage considering the deep v. I love the shape and the ruched detail keeps it from looking too plain. The back is low cut which add to the sexy feel. It gets a big 👍from me and I think it will be coming to Budapest.
Available from ASOS Curve (currently sold out but check for returns)