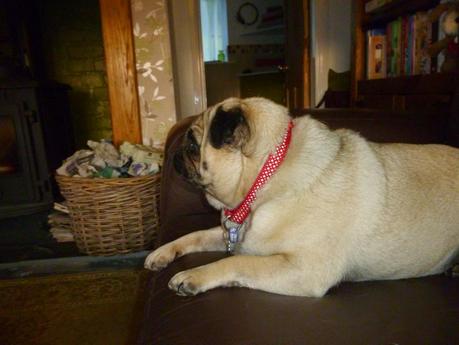 Suky's favorite television programme is on once a week at the moment.   Once a week she settles herself down in front of Alan Davies and The Dog Rescuers.  Following the work of the RSPCA and the terrible stories about the dogs they have to step in and rescue.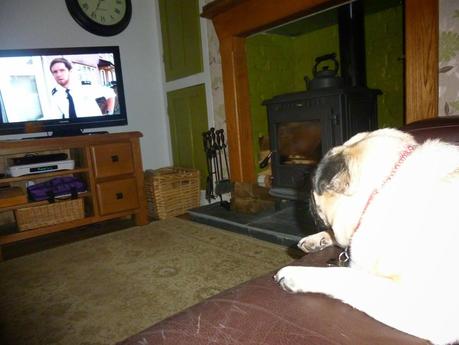 She watches a lot of TV this Pug of mine, preferring animal shows of any kind, and loves adverts with animals in them.  Sometimes she spots animals we have not even noticed in the background, but this show is most definitely the one she loves best.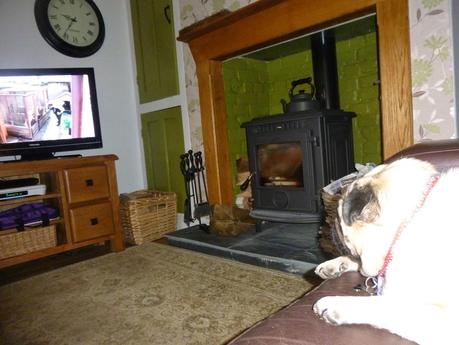 She sits glued to it on the opposite end of the sofa to where she normally sits snuggled up against me, so that for this show she is directly opposite the television for better viewing.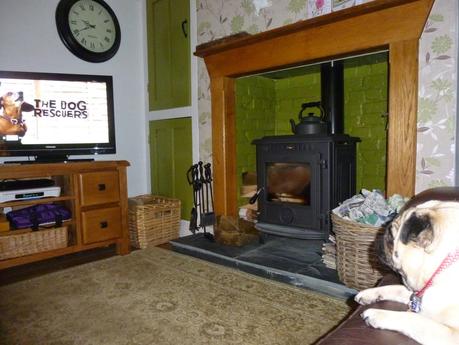 She loves the little dogs that come on with the title of the show every now and then, but funnily enough doesn't react at all to the Pug.   The other week there was the story of a man that was prosecuted for deliberately mistreating a small puppy and the RSPCA had managed to film his systematic mistreatment, nay torture, of the small defenceless little puppy.  It's squeals of pain and distress brought both our dogs to sit in front of the television, obviously they heard the anguish in the poor puppy cries.  Rosy usually cannot see the television but in this case she heard it and sat with her sister while the tale unfolded.   Last nights show had me in tears and both dogs snuggled up to me, bringing comfort where it was most definitely needed.    It's nice when television brings you together 

:-)

  Sue xx