Hello and welcome to a brand new monthly challenge called Suits You which has been devised by the gorgeous Leah from http://www.thirtysomethingcurvyme.com/.
The idea is that each month we are assigned a fellow blogger to style an outfit for which is going to be great fun as we all have our own individual styles.
This month I am styling the fabulous Kitty from The Adventures of a Riot Grrrl.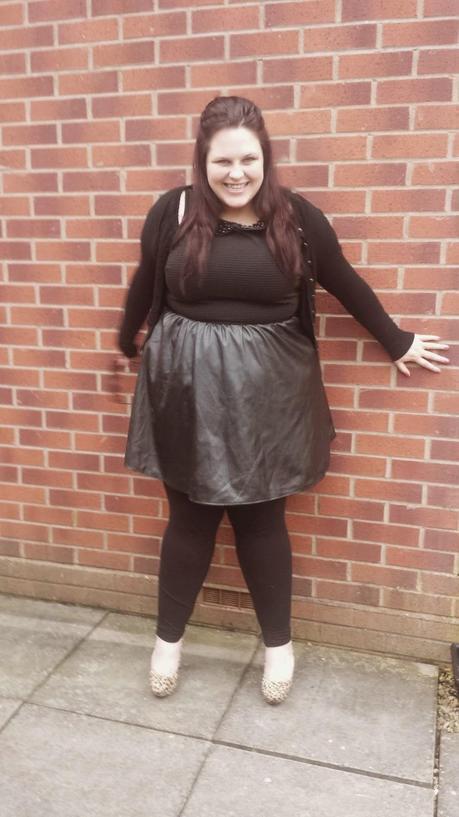 I have had a good mooch through her blog to get an idea of her style which includes some beautiful 50's style dresses but also some really edgy outfits. I have tried to construct a look that I think she would look awesome in so here we go!!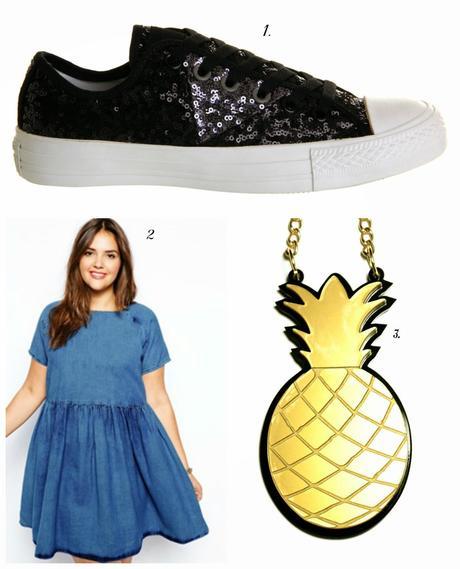 1. Sequin Converse- not only are they converse but they have sequins on what is not to love!!!
2. ASOS Curve Denim smock dress- Perfect for the summer and I think Kitty would look amazing in this dress
3.  Black Heart Creatives Fiiiiineapple Necklace- who can resist a pineapple necklace and I know from reading her blog she does have a few BHC necklaces!
So there you have it my outfit choice for Kitty let's hope she likes it!!
Don't forget to check her blog and social media pages
Blog http://misskittykaos.blogspot.co.uk/
Twitter KellyKaos
Instagram Miss Kitty Kaos
Facebook Adventures of a Riot Grrrl
Also go and check out all the other fabulous ladies who are also doing some styling!
Patty
Katt
Vicky
Steph
Kathryn
Felicity
Sally
Lisa
Leah
Kitty