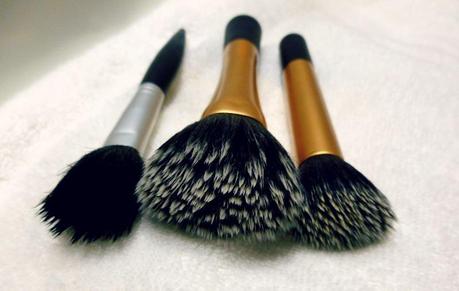 Brush Cleaning
In the past year or so, I've come to realize how important it is to regularly clean your make up brushes. Not only does it ensure they are hygienic and not carrying germs, but it makes make up application a lot easier as it really de-clogs your brushes. 
In terms of how often you should clean your brushes, some say you should clean your foundation brush once a week. I simply don't have the time (or inclination) to do it this regularly, but try to do it every few weeks. If you suffer from acne or problematic skin, I suppose it is more important to clean your brushes more frequently to prevent germs etc from spreading. 
The next point then; what do you clean them with? MAC, Bobbi Brown and bareMinerals all sell brush cleaner/shampoo, as well as ELF at a more afforable price. I, however, use Johnson's Baby Shampoo. I bought a travel-sized bottle for under a pound from Boots which so far, seems to do the job well enough.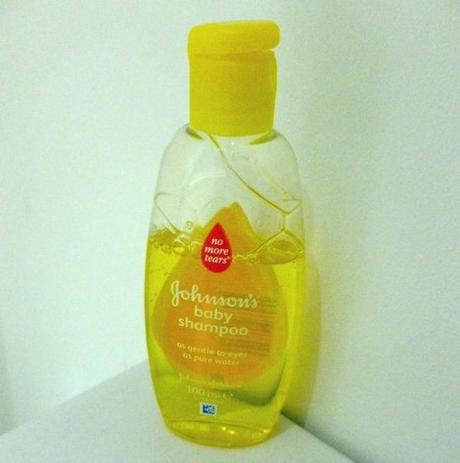 I simply put a blob of the shampoo in the palm of my hand, wet the brush and shimmy it around on my palm. I keep doing this until it rinses clear. 
To dry, I've heard its important to direct the water away from the base of the brush so it doesn't weaken the glue, so I arrange them like so...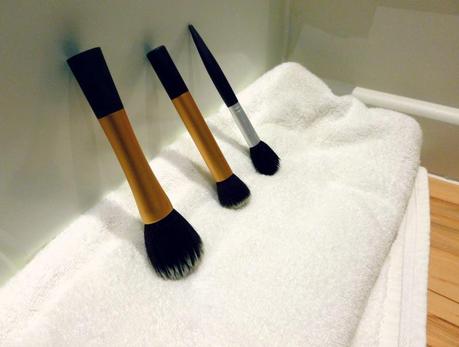 Fold up a towel on the floor, and stand up your brushes so they're leaning against the bath or wall, brush down. This means the water runs down into the towel rather than into the base of the brush!
Now, I'm no beauty expert. This is how I wash my brushes - to be honest I'm not entirely sure if this is a 'good' or 'bad' way of doing it, but it seems to work for me!
How do you wash your make up brushes? Am I doing it right?!