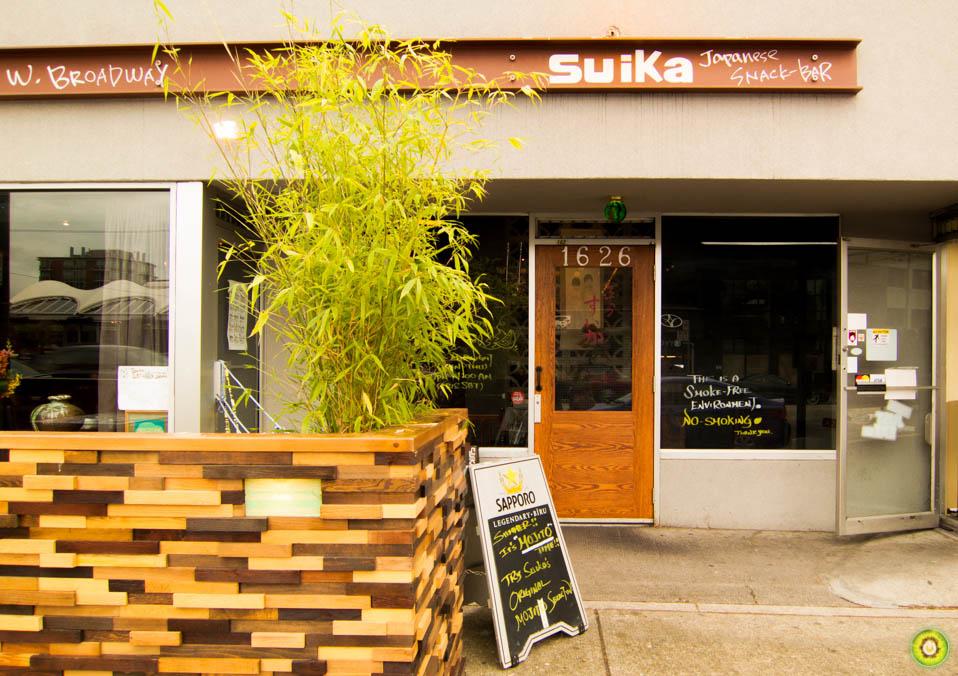 VANEATS is at it again – partnering with Suika Japanese Snackbar to create another dining pass! SupaSUIKA showcases some of the unique dishes that illuminate Suika's culinary creativity.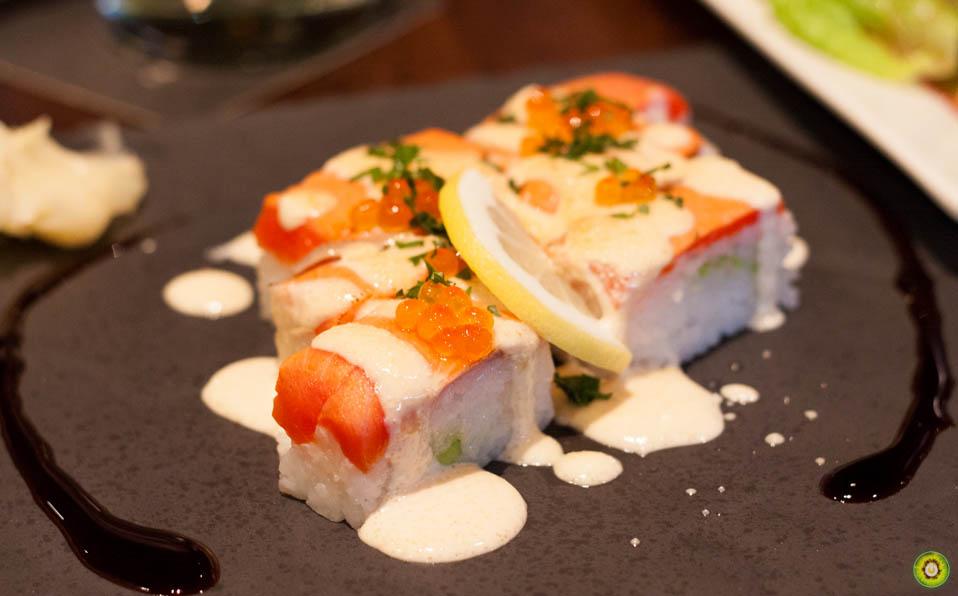 The Salmon Battera is a box-shaped sushi. The word 'battera' is derived from a Portugese word meaning 'small boat'. I guess boats were small and square in Portugal back in the ol' days?
Anyway, this cuboidal piece of rice was dressed up with sockeye salmon, salmon caviar, spicy cod roe mayo, Japanese basil and avocado shiso (shiso being a herb in the mint family).
While the Salmon Battera was torched just before service, I found that it was still lacking in smokiness. With that being said, the spicy cod roe mayo was sufficient in imparting some great flavour. The salmon caviar bursted with acidity and the sockeye salmon stood out well.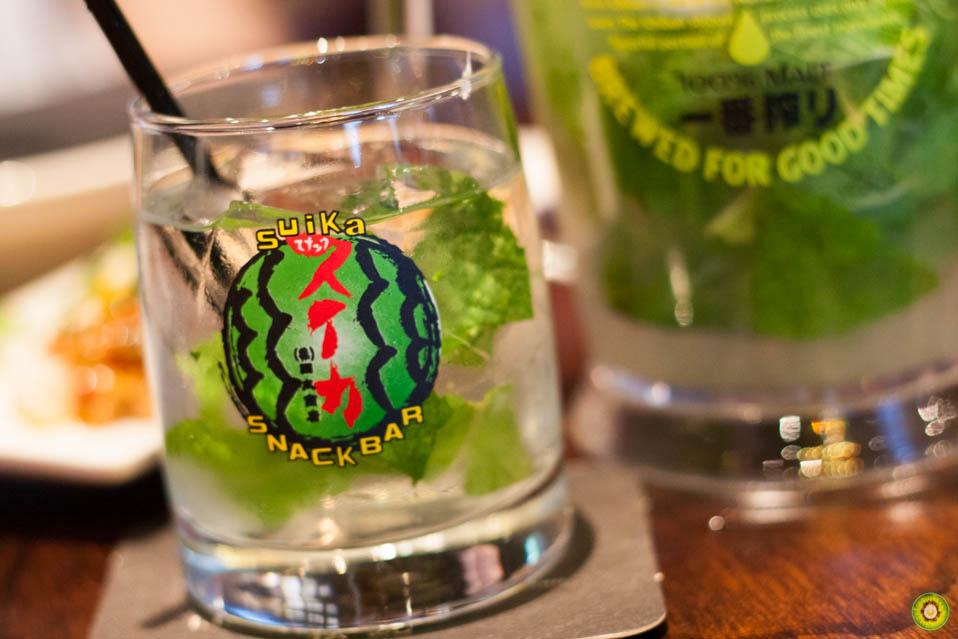 The Magical Mojito Pitcher was massive. It could've filled around six glasses, which was more than enough for hippoCHAN and I! We followed through with our waitress' suggestion and selected the aloe variety (vs pomegranate and watermelon) because she said it was a bit sweeter than the others.
Especially since it's summer, mojitos served as great bubbly refreshers in the heat. The mint and white rum were very prominent, which unfortunately masked some of the aloe flavour. However, squishing out the lime juices did balance out the flavours a bit.
If I could choose again, I would probably pick the watermelon since it would have a stronger, more distinct taste.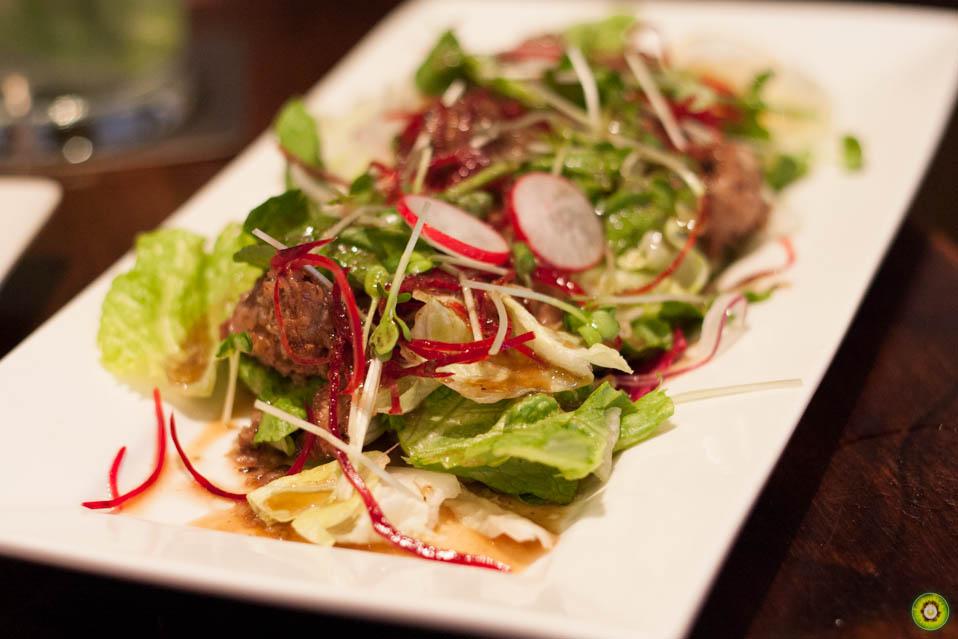 hippoCHAN and I both agreed that the Steak Salad was our ultimate favourite dish of the night! Organic greens, watercress and beets mingled with diced and marinated AAA beef filet steaks. And the dressing? It was out-and-out ADDICTIVE: more on the savoury side, with soft notes of acid.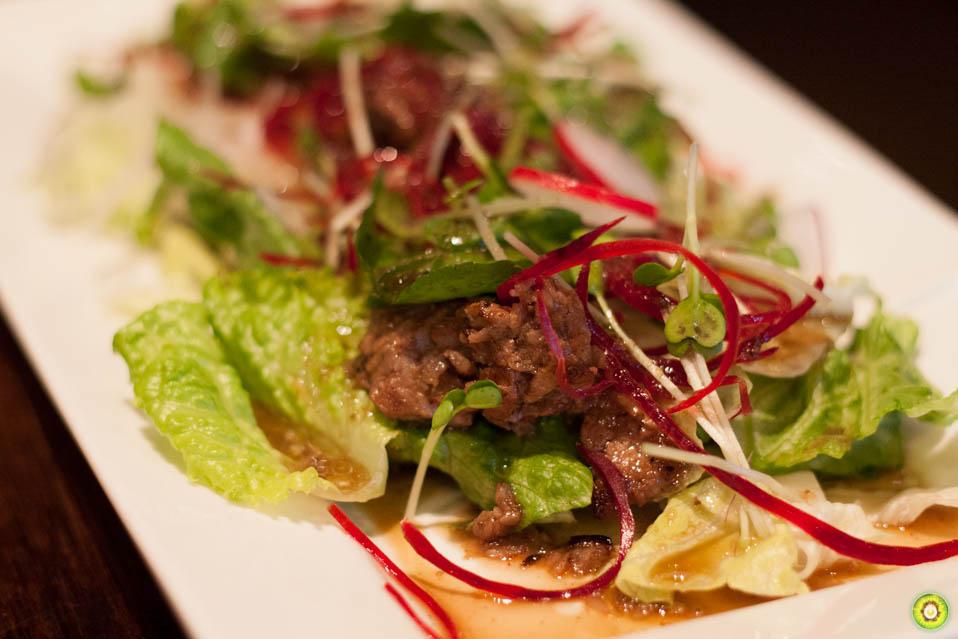 The beef was super tender, moist and flavourful. Even though it was marinated, it still retained much of its beef taste. I could happily eat this dish all day.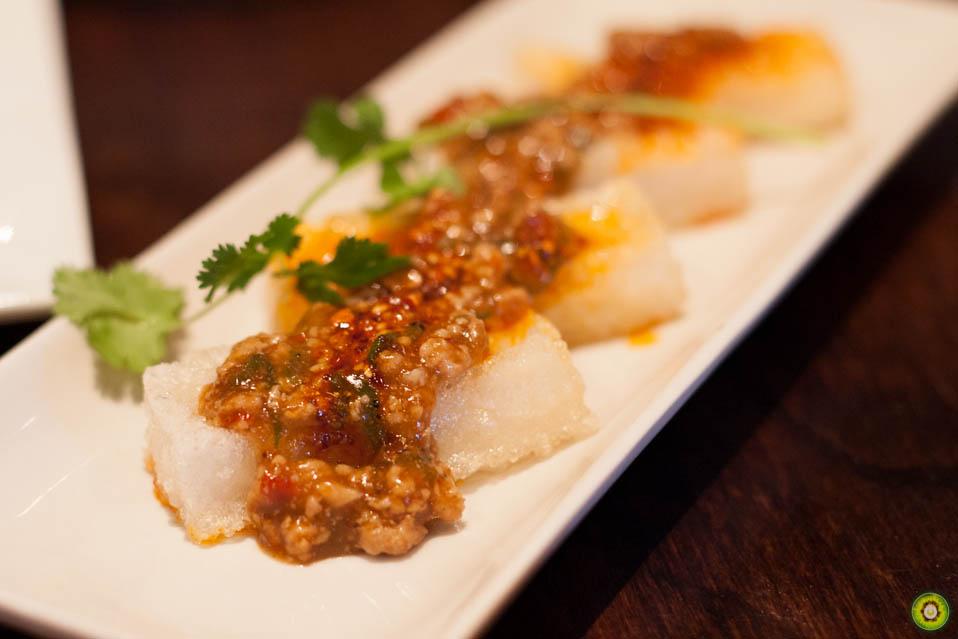 The Ma-Po Rice Cake was quite interesting. The rice cake is deep-fried and topped with spicy ground pork sauce, something that's very common in Chinese cuisine.
I liked how they deep-fried the rice cake because it sparked an infusion of sweet and savoury. It was also very chewy, which was fun to eat. However, the sauce wasn't that outstanding since it wasn't that different from those at Chinese restaurants.
Besides the dining pass, we also ordered some other dishes. I've already covered the following three dishes before, so full reviews are available here.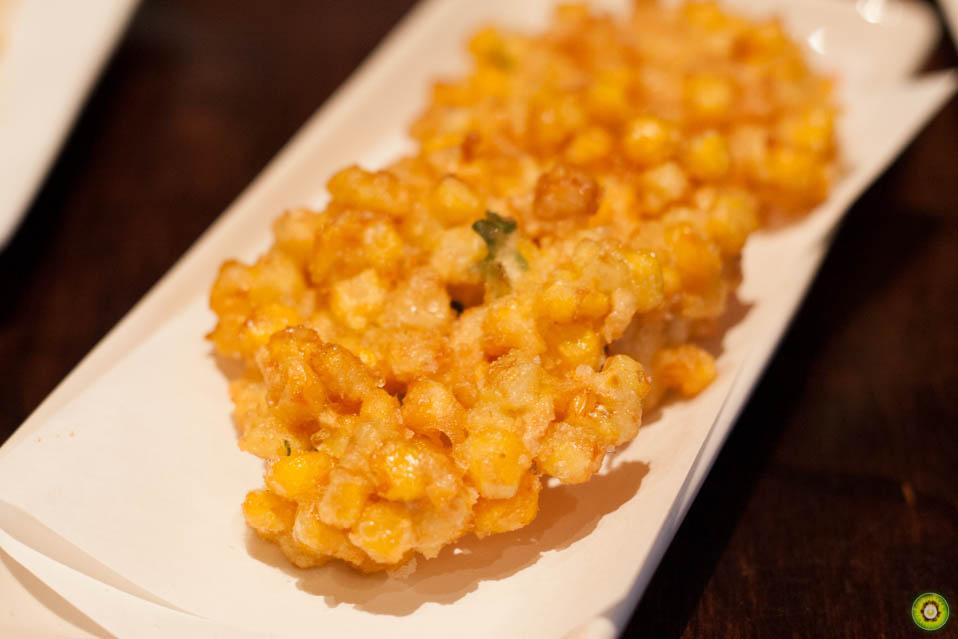 Corn Kakiage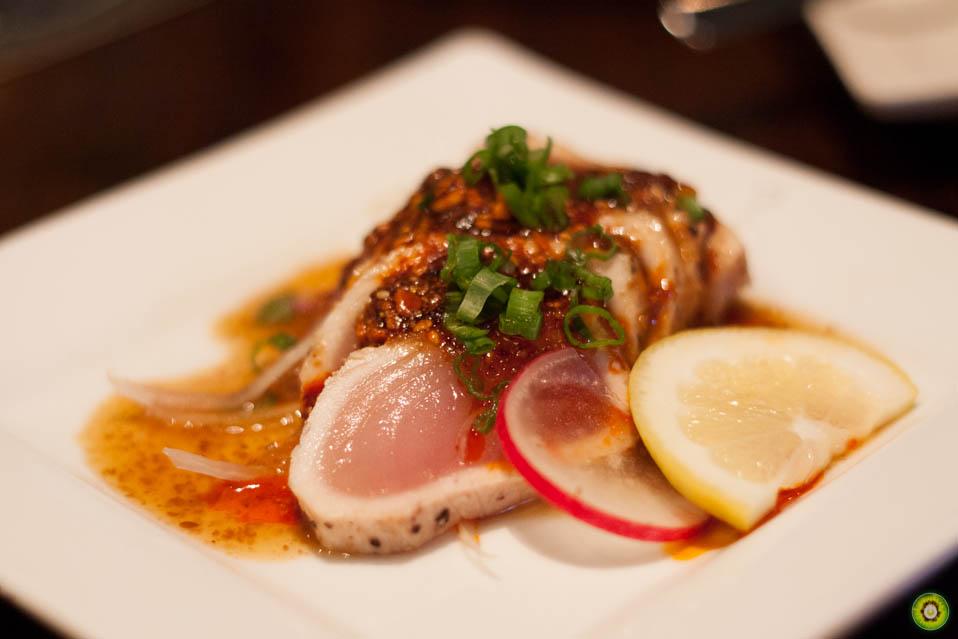 Tuna Tataki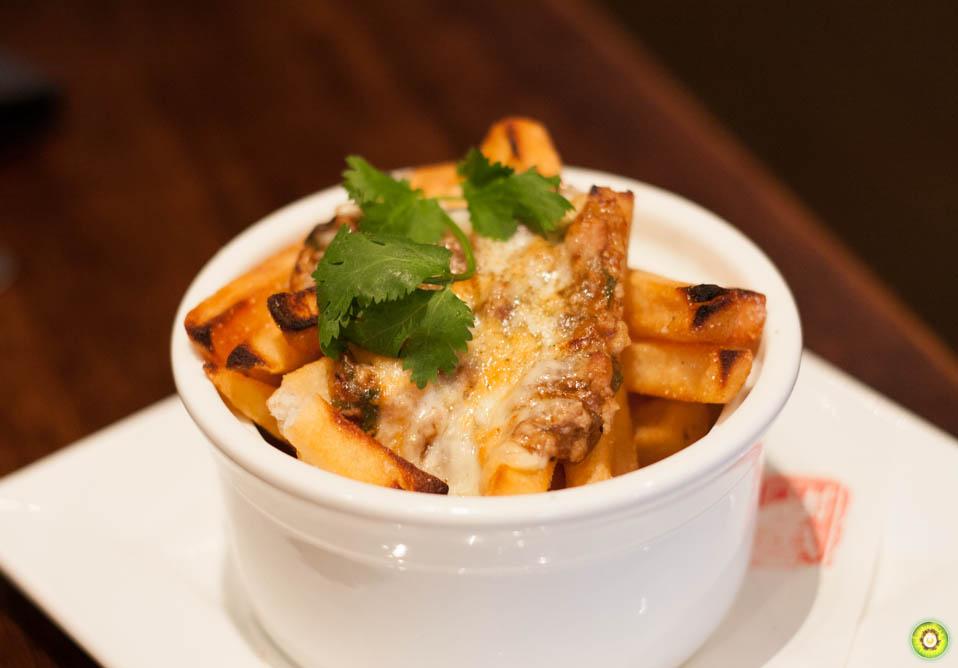 Chinese Poutine,
which was quite burnt this time around. It also didn't have enough sauce… Very disappointing.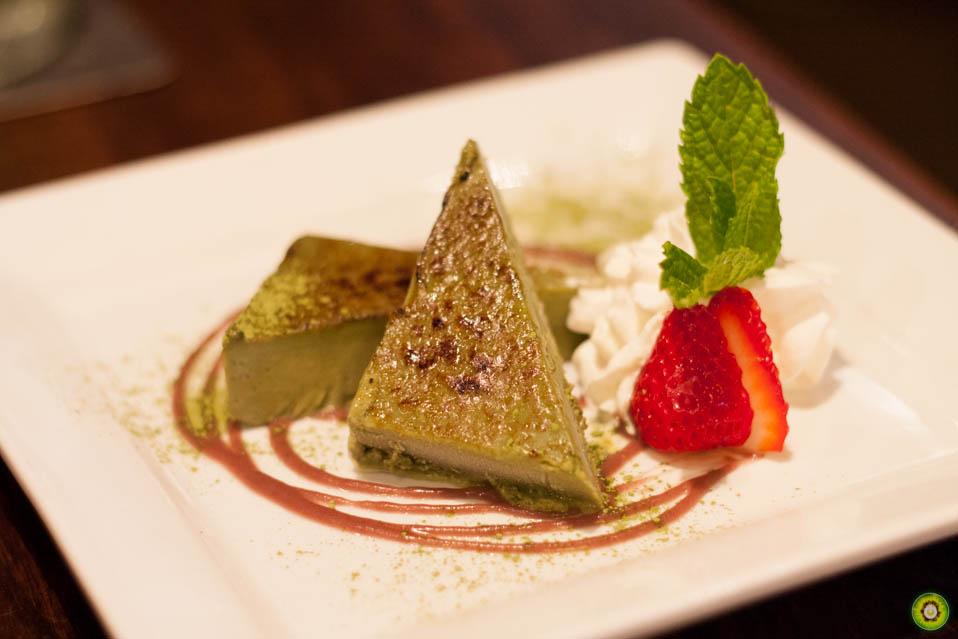 We capped off our meal with a Matacha Brûlée ($4.8), and it was the perfect ending. They totally didn't skimp on the matcha, which paired perfectly with the red bean sauce. As expected, we polished the plate.
VANEATS' SupaSUIKA dining pass is available for $35 on their website.
Final Bytes
The frozen creme brulees are always good!
It's a snackbar, so dishes are small.
Super energetic and friendly staff (don't get startled by all the shouting)!
Foodobyte's Rating

---