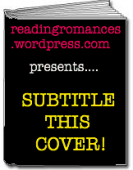 Subtitle This Cover is a new weekly event/meme here at Reading Romances where I ask YOU, dear reader, to subtitle a book cover! The best subtitles will be posted here next week and a poll will be created, the winner for the best subtitle will be featured on the following week's post!If you don't have a blog, please leave a comment with your subtitle!
Rules:

• Create a post with your subtitle(s), as many as you want, for this week's book cover.

• Feel free to use the event's badge!

• Link to this post by using the inlinz bellow (the blue frog)! Please link to the post not the blog.

• You have the full week (till next thursday) to participate.

• Please consider following me or liking my page!

Write what comes to your mind when you see…

THIS COVER!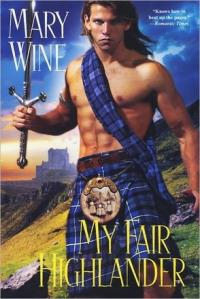 What is he thinking? Could you give this scene a funny title? Who is he looking at? Let us know!
Find new blogs, laugh, follow! But mostly, have FUN hopping!

Now Let's vote for last week's best subtitle!