Hi everyone,
So I thought I would start a new series on my blog called "Style Icon" where I basically just tell you about who I find inspirtation from in terms of style.  I recently read It by Alexa Chung (I've read it over 15 times since I bought it - that's not an intended pun), and she lists her style icons with a brief description of why and how they inspired her looks.  I don't know if you guys know this about me, but Alexa Chung is my biggest girl crush, I absolutely adore her and love her style, personality and basically everything.  My goal in life is to become the next Alexa Chung essentially.  What better way to start off my Style Icon posts, then the megababe herself Alexa Chung.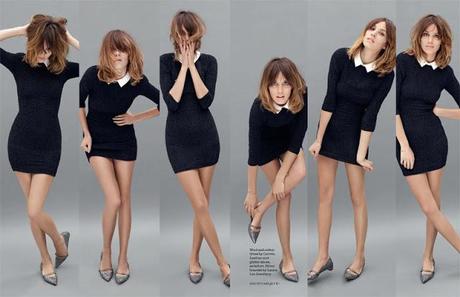 So first off AC pioneered a lot of the major trends today including the overall trend which, has become a huge thing last summer and I hope to God it continues because I love the whole essence of dungarees.  So props to you Chung, well played on making one of the easiest outfits look fashionable.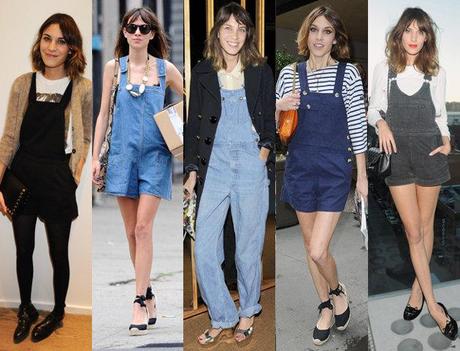 Another trend would be the whole tomboy look.  As Alexa herself said when winning the BFA "This is for the girls who dress like awkward boys".  What I love about dressing like a boy - I am known to frequent the men's section of shops - is that it proves fashion can be comfortable.  You do not have to wear 8 inch heels to be considers a fashion icon and I do not think Alexa ever has worn 8 inch heels.
I think this has to be said but I also love Alexa's self proclaimed "groupie" status.  One of the reasons I love her so much is because she basically has my ideal life.  She is famous for being a model but she is also Alex Turner's infamous ex and hangs out with the coolest people including Matt Hitt, Pixie Gedolf, Nick Grimshaw, Harry Styles and Matt Healy.  She does it in a way where you want to be part of their friendship and it just seems so natural and cool.  If you look at her Instagram or even read her book her goofy and witty personality radiates through it or maybe I am way too into the girl crush trance that I overanalyze this stuff.  She embodies someone I want to become and not just appearance wise.  The only thing I would not want it being a serial dater - as Alexa is - but to each their own.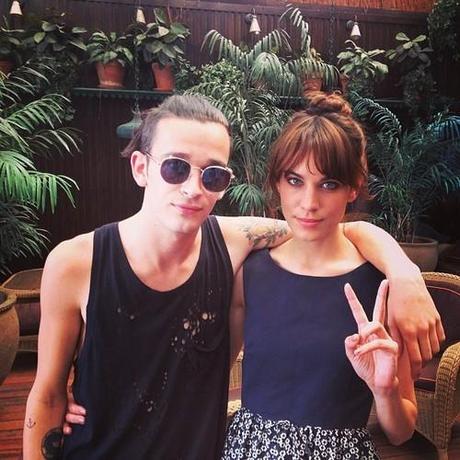 Lastly, Alexa's staple items include a leather jacker, collared shirts, and oversized sweaters which have all made their way into my closet.  Whenever I need inspiration I can look at an Alexa Chung picture and have an idea for an outfit.  This is essentially why Alexa Chung is the biggest megababe you will ever be introduced to.  Also, it is pretty cool to know Karl Lagerfeld and have a Mulberry bag named after you.  So here's to you Alexa and hopefully I can become Alexa 2.0 ...