A Style Crush post hasn't been seen on Erratic Glamour for almost a year (!!) For whatever reason this little post slipped from my conscious until I decided to have a mess about with my blog and somehow found myself sifting through post of blogging past.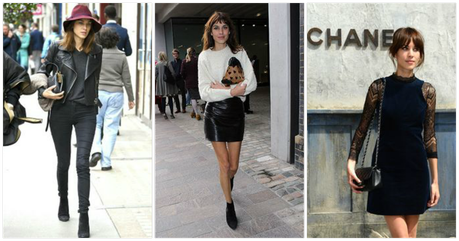 Number 29 is dedicated to one, Alexa Chung.
When it comes to effortless style this lady has it down to a tee. Whether it is a casual jeans and tshirt to some denim cut offs and simple blouse or a vamped up red carpet look Alexa Chung always looks amazing. Nothing is overly fussy nor is it completely basic. A simple texture or accessory pulls the look together. The chosen outfits vary from casual, dressy casual and hands down red carpet chic. I would pick a favorite of the three but I can't/don't want to. They are all so effortless yet cool (detest that word) and stylish. Massive love for this lady - and her fabulous hairstyles.
Has anyone got her book? I am considering it seen as I appear to have developed a little girl crush!