Recently I was turned on to two style blogs that I love and respect tremendously.  Normally, I don't pay attention to other fashion and style blogs.  First, there are too many to keep up with. Second, I prefer to keep my thoughts original and uncluttered, and, fourth, who the heck has the time to read blogs?!?
However, having been recently turned on to the awesome blog You Look Fab by Angie Cox and Sally McGraw's AlreadyPretty.com, after they both kindly linked to my blog, I couldn't help but notice something sort of funny that I share with the two of them, aside from a love of fashion and style: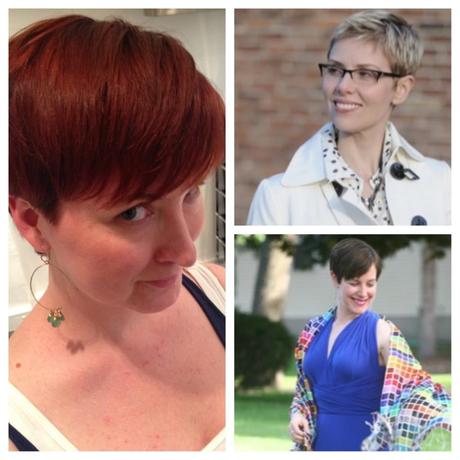 Apparently, style bloggers like short hair.
Needless to say, Sally and Angie, I love your locks.
Photo credit: Top Right- Angie Cox, courtesy of YouLookFab.com, Bottom Right- Sally McGraw, courtesy of AlreadyPretty.com
What are your favorite fashion and style blogs?  What hairstyles are those bloggers rocking?

Repost This Article