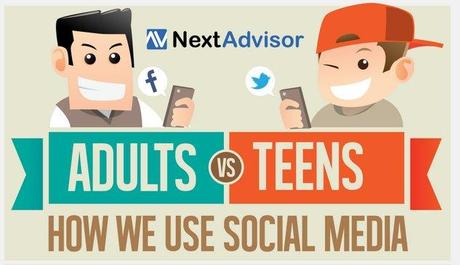 Teens are saying they hate Facebook. It's more of a trend these days. However, according to latest data from Pew Research Center, teens are using Facebook much more than any other social network, while all the other teen-style social networks like Instagram, Tumblr and Pinterests are being used more by adults.
Recently a 13-year-old used Mashable to brag about how she thinks only old people use Facebook and how all her friends thinks it's old-school and boring. That may be true, but according to this research most other teens seems to think otherwise. Pew survey data shows that 89% of people aged 18-to-29 admitted to using social media, which is big improvement compared to 81% teens aged 13-to-18.
Check out the full infographic for more details.

[Via: VentureBeat / Source: NextAdvisor ]
(All the images, trademarks, logo's shown on this post are the property of their respective owners)
Roshan Jerad Perera