#WaronWomen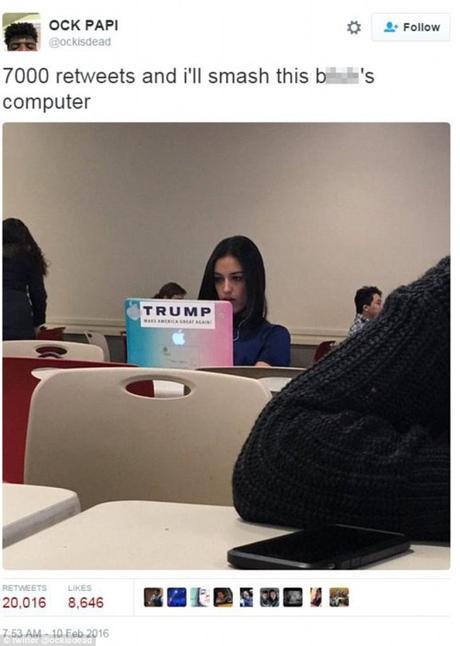 A student has been condemned online after threatening to smash a classmate's computer because it had a Donald Trump sticker on it.
The Daily Mail reports that the man, identified online as Clifford Durand, a student at St John's University, New York, posted at 10am threatening to 'smash this b**ch's computer' if his message was retweeted 7,000 times.
After the message went viral, attracting more than 20,000 shares as of Wednesday evening, Durand boasted about getting into a fight with the girl, who has yet to be identified.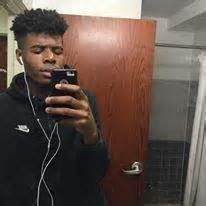 Clifford Durand (Facebook photo)
In a now-deleted message at around 4pm, Durand wrote: 'She threw her Starbucks at me and got shoved in the neck.' According to students at the college, who spoke to the New York Daily News,
the fight broke out in a corridor after the woman saw the message about her
. Sources told the news site
that the woman asked for the post to be taken down, to which Durand responded 'make me'. 
During the altercation
witnesses said Durand hit the woman in the chest, and she threw a cup of coffee at him
. It is unclear what order these events took place in.
While thousands of people appear to support Durand's actions online, he was also bombarded by hundreds of tweets from critics. In response Durand, whose Twitter account has now been suspended, lashed out with a series of vicious counter-tweets, branding people 'c***s' and threatening to 'stomp' his opponents.
St John's University did not respond to a request from the Dailymail.com for comment, but instead posted a short response on Twitter. Without directly referencing Durand's messages, it says: 'Thank you to everyone who reported the incident to us. This type of behavior will not be tolerated. Public Safety is handing the situation. 'Safety is our top priority. Any student in violation of our Code of Conduct is subject to our conduct process.'
Read the whole story here.
P.S. The Daily Caller is reporting that Durand is a supporter of the Black Lives Matter movement.
DCG