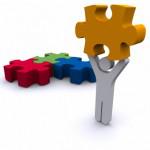 The idea of IT project portfolio structuring and management has been discussed within business and academic circles for the last three decades, and for the most part, it didn't started making its way into IT departments until more recently.As its name implies, project portfolio structuring and management groups projects so they can be managed as a portfolio, much as an investor would manage his stocks, bonds and mutual funds.

In the IT world, the obvious benefit of project portfolio structuring and management is that it gives executives a bird's-eye view of projects so they can spot redundancies, spread resources appropriately and keep close tabs on progress.But what's most appealing to many CIOs is the focus on projects as a portfolio of investments. Discussions aren't just about how much a project will cost, but also about its anticipated risks and returns in relation to other projects. This way, entire portfolios can be adjusted to produce the highest returns based on current conditions.

Since the recession began, companies have been looking at the multimillion-dollar IT investments made during the past decade and trying to determine what returns, if any, they saw from those investments and what they can expect in the future.That's where portfolio structuring and management comes in. It takes a lot of details and organizes them in an easily digestible form. It helps executives see where money is spent, why projects are or aren't necessary and what resources are needed.

At Litcom, our Senior Associates have significant experience setting up these types of portfolios, enabling organizations to realize benefits by ensuring they have vision and clarity to take the 'right' action now. For more information on our IT Management Services, please visit: http://www.litcom.ca/it-management/
Copyright 2009 Litcom Information Services Inc.