Our second day in Kuala Lumpur was actually our first full day and we decided to hit the streets. We had our cameras in hand, shoes on our feet, backpack with necessities and valuables in it and a bottle of water at the ready. We were all set to explore KL (Kuala Lumpur).
One of the first things we had to do was shake the rust off our technical jaywalking skills. I've used them in Canada and in Korea but it's a totally different traffic situation in southeast Asia. You have to basically jaywalk one lane at a time and watch very carefully so that you don't get struck by a car or motorbike. The added challenge of jaywalking in KL is the fact that they drive on the opposite side than what I'm used to. So, now I have to make sure I'm actually looking the right way before I venture out onto the crowded streets. I guess I'm pretty good at it because I'm still alive to write about it.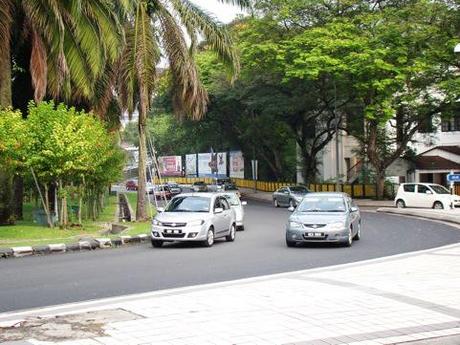 One of the early highlights of the day was something that actually had the power to stop traffic along with the help of a police escort. It was a parade for a Hindu wedding. There must have been a thousand people, mostly women, walking barefoot through the streets with flowers and fruit on their heads. They were all headed to the temple which is in Chinatown. I stayed out of the way and took as many photos as I could.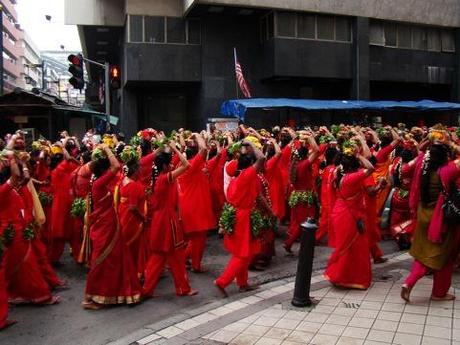 Kompleks Dayabumi was our next highlight. This tall Islamic looking buidling was the former headquarters of Petronas. Petronas is the state owned oil and gas company of Malaysia. It is one of the richest companies in the world. They now have their headquarters in the Petronas twin towers which are currently the fifth tallest building in the world.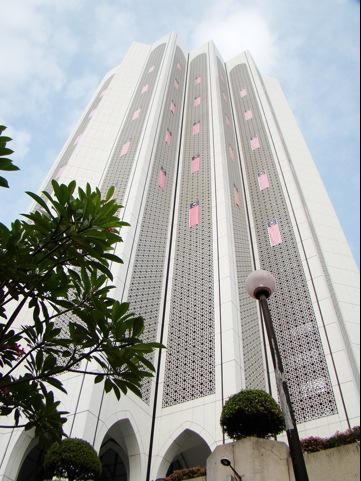 Our favorite sight of the day was Merdeka Square. It was in this square that Malaysia's independence was declared in 1957. The square contains a veiled field and a very tall flag pole. On one side are the very impressive buildings that now hold Malaysia's highest courts. This area is very important to Malaysians and it was evident by the number of local tourists there.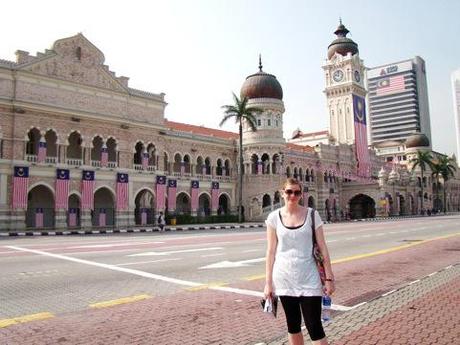 Our second day in KL was defintely a full day. I've only included some of our highlights. The were a few others. This city is a great city for exploring. The city has a very diverse culture. You could see a church, mosque, and a temple within minutes of each other. We still have one more day of exploring left in this city so, stay tuned.