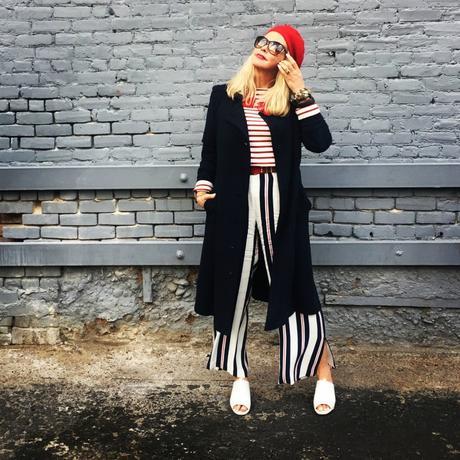 I have been scouring some online sites of lateto freshen up my wardrobe for spring.
Since I usually build my wardrobe over the long haulI am always so reenergized and excited how a couple of recent  purchases can breath new life into my tried and true  wardrobe pieces!
I knew these new stripe pants from Zaracould be a strong player in my wardrobe that is made up of mainly neutrals.
Here I have paired it with my classic Saint James  Breton teethat I picked up in Paris.I finished the outfit with a navy duster by ConverseI have had for years.
New

white block heels sandals also from Zara

are the perfect accessoryto add a modern edge.
Of all accessory piecesI think it is  always shoes that can modernizemy beloved classic pieces.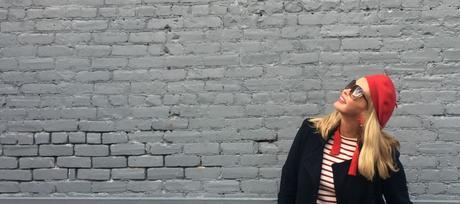 And speaking of accessoriesheadwear is always a player for meto really finish off a look.
I chose a red beret for a pop of color punch.Wanting a casual glamI chose to leave my hair downand
finish the look with an exceptionally dramatic tassel  earring of my own design.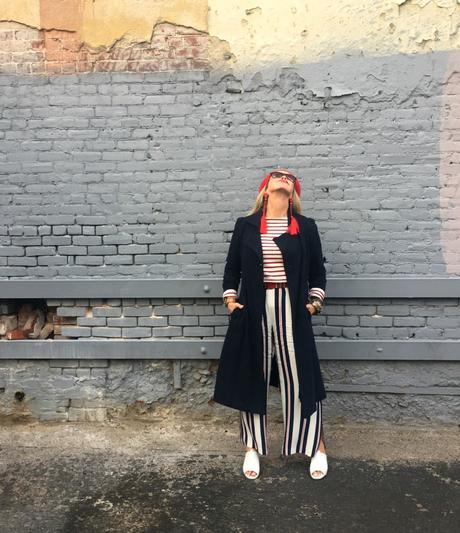 Freshening up my wardrobeto be  really excited about wearing an outfitis always one of my favorite ways to Crown Myself!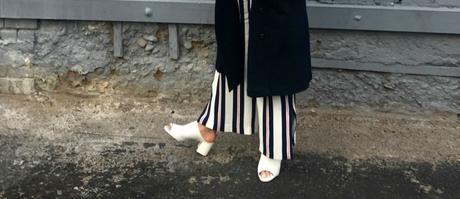 Here's to a Spring of New Possibilities!!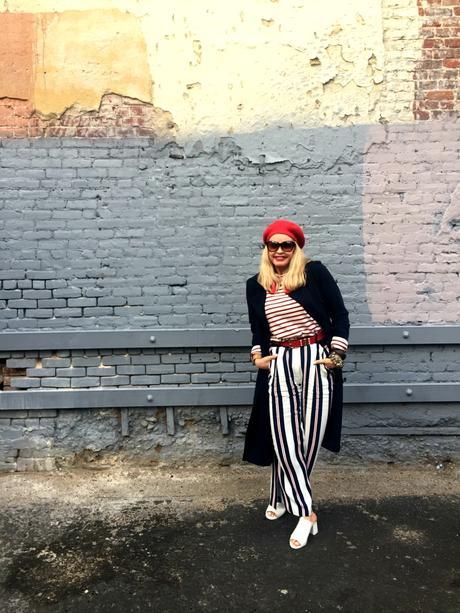 As always my friends


I wish you love and joy

as you style your life


linking with


Not Dead Yet Style




Not Dressed As Lamb