Being a part of a large family is a fantastic thing, but it can make getting together quite challenging. The good news is that a little organization and a little forethought can make all the difference. Check out these simple tips to make family get togethers stress-free.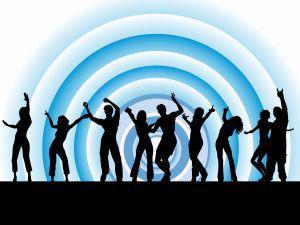 It's All About Planning
First and foremost, if you want your family outing to go off without a hitch, then you need to be prepared to do plenty of planning. Obviously getting a bunch of people together is not as simple as designating a time and hoping everyone will show up, but what do you do when you don't have hours and hours of planning time at your disposal?
-   Let others pick up the slack. There's no reason that one person needs to be completely in charge of planning. Ask for volunteers to work on various aspects of the planning process. For example, one person can be the treasurer who makes sure all deposits are paid, one can be in charge of coming up with activities, one can be in charge of notifying everyone – and so on. Think about all the different things you need to plan and then have everyone pitch in.
-   Use social media to your advantage. One of the most difficult parts of planning is making sure everyone's on the same page. Use Facebook, Twitter, and even blogs like WordPress or Blogger to your advantage. These tools help you contact everyone at once, and you can even set up polls so people can vote on restaurant selections, hotels, activities and more.
Choose a Large Activity With Different Sub-Activities to Keep Everyone Happy
One of the most important things to remember is that large families are full of different personalities, and not everyone is going to want to do the same things all the time. The ideal is to set up an event that everyone can participate in, such as a picnic, but to have several different areas so people can do their own thing. Think about what family members with small children would want to do, versus younger, single family members. The idea is for togetherness, but you also want everyone to have a good time.
Out of Town Activities Bring Their Own Challenges
If all your family members don't live in the same area and many will be traveling, then it's important to carefully select the place in which the outing will be held. Often times people assume that choosing a neutral area is best, because everyone will have to travel and no one will feel that they've had to do more than others. However, this can actually lead to more problems than you may think.
First of all, it will be very difficult to find the best hotels for everyone to stay at, the best restaurants to accommodate large parties, and to learn the best tips that only insiders will know. Instead, pick a place where one of the planners lives. They can do the footwork to visit various locations to check them out on their own. They'll be very aware of which parts of town bring the most fun, and which parts should be avoided.
Create Lifelong Memories – And Record Them
These days it seems that everyone has a camera in their phone and more pictures are taken of events like these than ever before. However, it can actually be a wise move to hire a professional photographer to capture a special event. When everyone grabs their own phone and snaps photos at random, you'll never get the entire group and the moments you really want to capture will be missed because everyone's too busy having a great time. A pro photographer can ensure that everyone has a record of the very special family outing.
Citations:
Guest author Tracy Smith loves planning get togethers for her family.  A trip to Six Flags always makes a great large family activity, but it can be pricey.  Utilize Six Flags Coupons to make a day at America's favorite theme park more affordable.