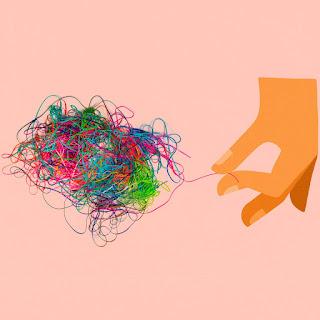 It is said, and I believe it, that moving house is one of the most stressful things to deal with. I have moved seventeen times and would dearly like an eighteenth. I know we'll simply have to bite the bullet, throw caution to the wind and go for it, otherwise we'll be here for another thirty-odd years looking at the same neighbourhood. Actually, we probably won't, unless we both live to some great age, defining all medical issues. That's why we've got to move now. I'm feeling a bit stressed now at the thought of it and wish something would happen to make it easier. Ideally, we could buy a property without waiting for a sale on ours. Perfect. Modern static caravans are breathtakingly stunning with all mod-cons, but we want a house. Besides, where would we put all our stuff? I'm having another stressful shudder. We will have to downsize, I know that, it's how to do it efficiently. What a struggle. We've lived here over thirty years, two became three, became four then more often than not, five. Now we're down to the two of us again. I can't gauge portion control in the kitchen just for two, so there's no chance of me deciding if we need three televisions and a cupboard full of bath towels. Books are completely out of any conversation, no reduction necessary, they are all coming. They are not being boxed up until we have a moving date. A moving date, that's so scary, because where to? It has got to be Scotland. This move has got to be a proper relocation. I'm not packing up to move to a bungalow two miles away. All the stress has got to be worth my while.
I remember feeling stressed when I moved here and nothing could have been easier. Piece by piece we brought things from my little house in Layton. Anything not needed stayed behind. Eventually that little house went on the market and was sold. I should have kept it and rented it out – hindsight is a wonderful thing.
Long before that, there was the escape from a nasty landlord. Nothing illegal, rent paid up to date, just a horrible, creepy man. All my worldly goods crammed into two cars, mine and my father's.It had to be done in a few hours to avoid confrontation. We managed. My things were stacked in Dad's garage and I took up residence in his spare room. The stress involved here was waiting for my passport to come through the post, which it did, just in time, otherwise I would have had to go back. It was good to leave the key and no forwarding address.
This time I will leave a forwarding address, otherwise I'll have no visitors and friends will always be welcome. Anyway, while I'm nervous, twitchy and trying to attempt a positive step forward into the unknown, I'll just close my eyes and relax for a moment.
My poem:
The imagery behind closed eyes
Is of a quiet, peaceful scene.
Outside, the wint'ry, dark'ning skies
Hide the cosy, Crofter's cottage.
A Heavenly place where I'm free,
It's time to relax and return
To the open book on my knee
And glow from the log-burning stove.
By the window, my armchair,
With plumped up cushions and a throw.
A resting place, for moments rare,
Like now to bring me back to earth.
A momentary stress release,
A daydream of hope and wishes,
Until I'm rested and at ease,
Feeling ready for the next thing.
PMW 2021
Thanks for reading, Pam x
Email This
BlogThis!
Share to Twitter
Share to Facebook