Real Mom Street Style – Dr. Marten's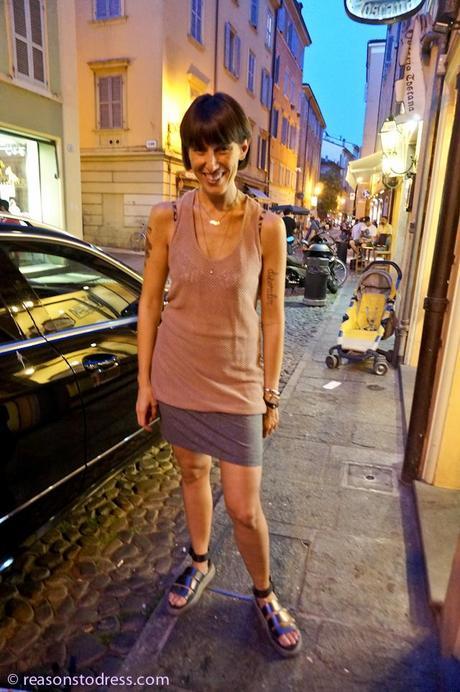 Before I went away on vacation in Romagna with my son I really didn't feel like grocery shopping and cooking!! I was already in a vacation mode, and since my man was often working late, my two year old and I would head out by ourselves for late evening walks and street food dinners alone.
The Reason She Dressed
I was at one of my absolute favourite Tigella places in Modena (I have yet to write a tigella post…sigh) and we were having our "fast food" dinner together when  I started chatting with this mom.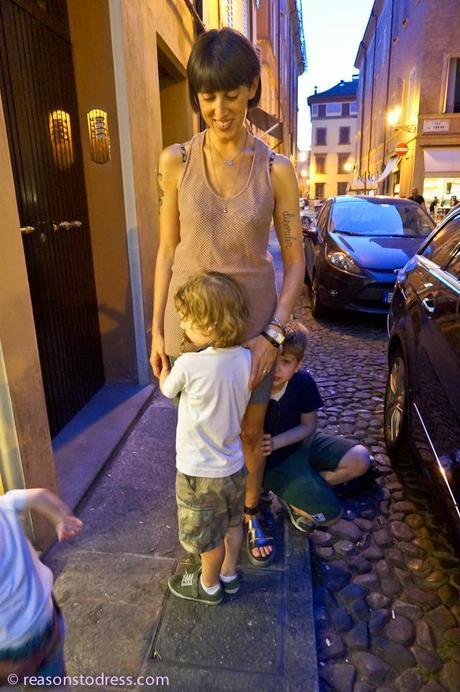 She embodies the coolness I know I have in my soul but just can't seem to channel.   Her straight cropped hair, her bangs, her big smile (that she is shy about!!) and her awesome style. She is married to an equally cool man and together they have two boys that my son really enjoyed playing with.  Oh, and you may have noticed her tattoo, a dagger she got AFTER she became a mom that bares the names of her two boys – love that.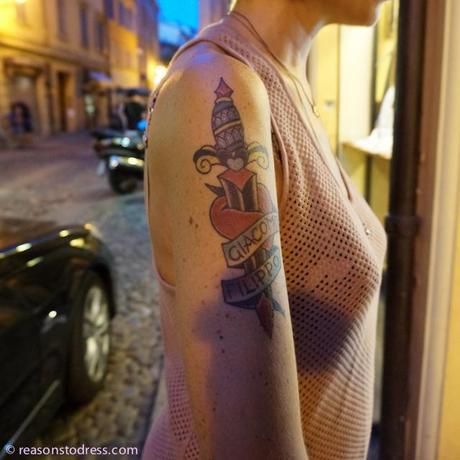 What She Wore
You may remember, way back when, in mid-December when I was researching this summer's biggest shoe trend the "ugly sport Sandal" (here is the post if you missed it).  The chunky Teva sport sandal was all over the runway, and at the time I was shopping the online SALES trying to find a look that would be in-style for the summer.  I ended up going with these Asos leopard sandals (this is how I've styled them).
Later, in April, I did a "Trend Update" since at that point every blogger and fashionista was sporting a pair (pardon my pun!)  This look is really starting to grow on me and now I am eating my words about the trend being "ugly" because you know what….THIS TREND LOOKS AMAZING ON THIS MOM!!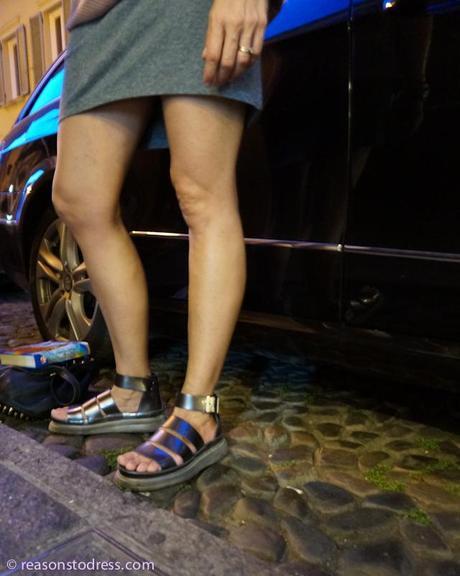 She is wearing Dr. Marten's silver sport sandals, and they look very space aged chic and comfortable.  She paired them with a stretch, cotton mini-skirt (with those legs she SHOULD be showing them off), a perforated peach tank worn overtop of a camo bra and a gold watch with a few bracelets.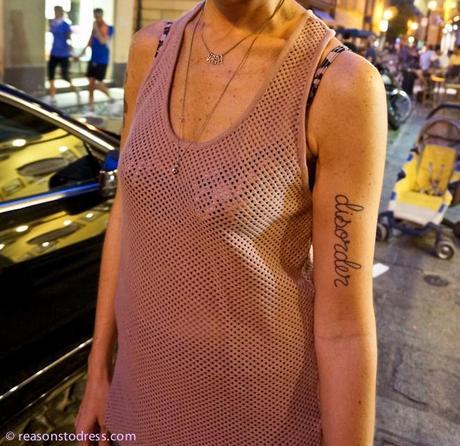 If I run into her again I will be sure to take her picture, unless the situation becomes awkward.   Luckily for me, she also blogged for a while and so wasn't intimidated (or scared) by my creepy streetstyle blogger vibe!!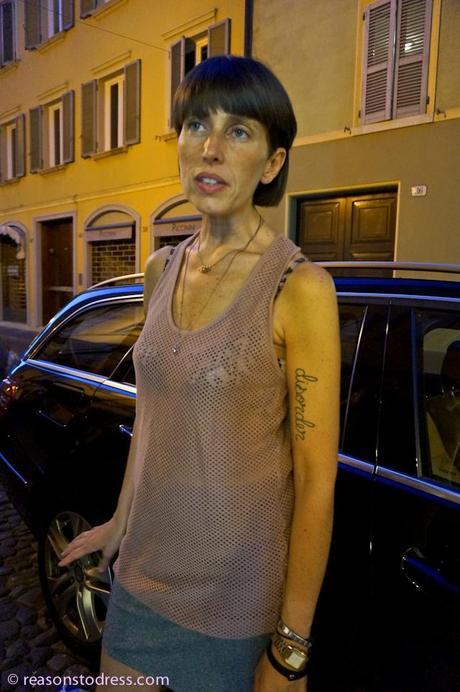 SS 2015 Sport Sandal Trend + Fashion Foresight
To be able to stay ahead of the trends without breaking the bank I have a way of shopping that I call "Fashion Foresight".  I have a whole category dedicated to this way of shopping, which is basically shop now and wear later.
YOU

CAN

SHOP NOW AND GET NEXT SEASON'S LOOKS!!!
For example, even though the Spring Summer 2015 runway shows haven't happened yet, the RESORT 2015 SHOWS HAVE.  The "Resort" collection is a Pre-Summer collection that the bigger brands put out to fill in a "transition" season.  Often, this pre-collection shows which direction the brand will be taking their Spring and Summer collections.
Just this week I've started researching the Resort 2015 collections to see if there are any shoe trends, color trends, pattern or texture trends that are still sticking around from this season.  Hopefully, I'll be able to pick up something from the sales rack that I will REALLY LOVE next season and also save myself a pretty penny.  My entire clothing budget was spent last week on Gluten Free food for my son…..but that's another story!
Based on a few pins from Pinterest (here's my Spring Summer 2015 board), you can see that Sport Sandals (ugly and otherwise, with socks and not!!) are still around!  So I predict that we are still at the beginning of this trend and that for another year it is here to stay.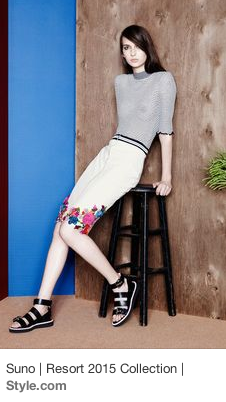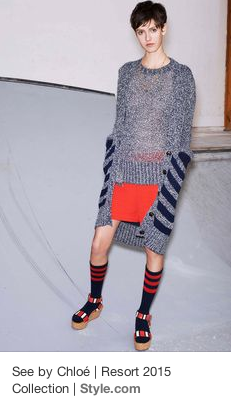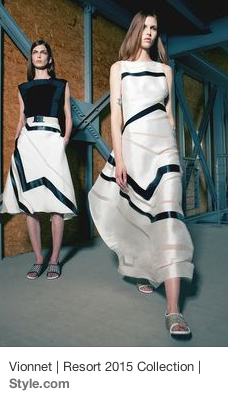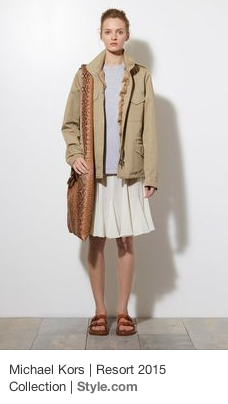 Personally, I think Steve Madden has done a great job of interpreting this trend at all price levels.  Here are my picks that are currently on sale for under $50. If you like what you see, there is a sale "Take an Extra 20% off your purchase of $75 or more + Free Shipping with code HOT",  but it ends shortly.

Click
here
to open the gallery.
What do you think of the Sport Sandal trend? Did you buy into it?
Would you wear it?

Follow Reasons to Dress through Bloglovin' & get 1 email a day with all the most recent posts from the blogs you love.

 You can find Reasons to Dress on  Facebook, Google +, Twitter, Instagram, Pinterest and Bloglovin'! I love hearing your comments and suggestions, please feel free to share any of my posts with your friends and don't be a stranger!
I'm a Top Mommy Blogger! Reasons to Dress is ranked as a top Fashion and Style Blog for moms, if you'd like to leave a comment about this blog or vote please visit TopMommyBlogs.com …THANK YOU!
Link-ups!
Every week I try to link-up my with these fantastic ladies.
Visit their sites for some inspiration & to discover new bloggers!
Momma in Flip Flop's Real Mom Style, Mama and More and Mother.Wife.Me's #AllAboutYou, Style Elixir's Style Sessions, and her Fab Favorites, The Pleated Poppy's What I Wore Wednesday, My Girlish Whims' Your Whims Wednesday, Because Shana Said So's Random Wednesday, Get Your Pretty On's I Feel Pretty, Perfectly Coutured's Three-fer Thursday, Her & Nicole's Lovely Thursdays, The Life of The Party's Fashion Informant, The Penniless Socialite's Look What I Got, Rachel The Hat's Passion 4 Fashion, Mummy's Got Style's Fashion Friday, Musings of a Housewife's Fashion Friday, Vodka Infused Lemonade's Tres Chic Thursday, Fry Sauce and Grits' Be You Tiful.