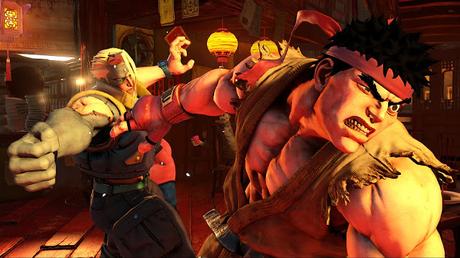 Street Fighter 5 is going to take a very different and extremely interesting new approach to ongoing content support.
Street Fighter fans had an expensive time of it with the fourth game. There were four major version releases and numerous DLC packs, which added up to a lot of cash dropped for those who wanted to stay on top of the latest competition scenes.
This pattern will not repeat for Street Fighter 5, apparently; Capcom used its EVO 2015 panel to announce a new "service-based approach" with the latest game.
"The initial release is the only disc you will ever need to own," Capcom community manager Peter Rosas wrote on the PlayStation Blog.
"All balance and system adjustments will be available for free. All post-launch gameplay related content will be earnable for free by playing the game."
Capcom will offer two different in-game currencies. "Fight Money" is earned simply by playing the game and can be used to purchase post-launch content including new characters. "Zenny" is a premium currency purchased with real money and spent on post-launch content in the same way. The publisher said it will use the coming beta to test and balance these two currencies.
If you're not interested in DLC whether you pay for it or not, you may be pleased to know the base version of Street Fighter 5 comes with a core roster of 16 characters, including four all new faces.
"Post-launch, we will be adding new characters to the roster on a continuous basis, which will provide new content for players to enjoy," Rosas said.