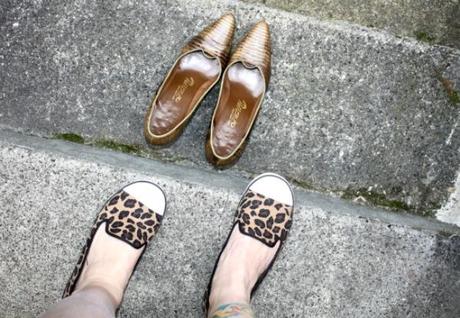 Animal and Reptile: What to Wear for the Urban Jungle
Animal prints and exotic skins hit the streets in real time. Observe your humble narrator taking pictures of shoes to sell online. I really liked this behind-the-scenes snap of my favorite leopard casual kicks standing over this dreamy Mad Men era lizard skin pumps. Dressed up, or dressed down, I'm on hunt for the perfect shoe. And perfect means it can walk the walk with style and comfort in my concrete jungle. 
Be sure to check out Seattle Street Feet for a peek at Seattle style from sole to soul.