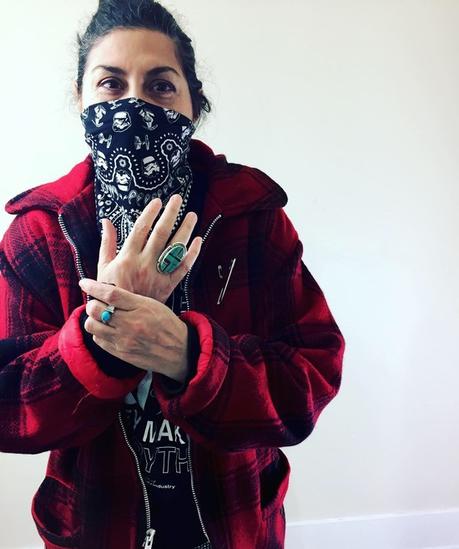 AMERICANO Y ROJO
I took these photos the December of 2020, when it was cold enough to wear this toasty (and heavy) vintage hunter's jacket, and I felt really comfortable in this outfit of reds, black and white. There's nothing high fashion about this look, in fact it looks a bit proletarian to me, and I think I love it all the more for that. 
I feel like I look very much like "me." And I like the pattern play and the color mix. For me, the color mix of black, red and white are probably one of the most flattering, and it really creates a presence. This is something I wear when "working" which includes sorting, cleaning and well pretty much anything that needs to get done. Here's another outfit featuring this vintage hunter coat: SNOW DAY WITH BONNET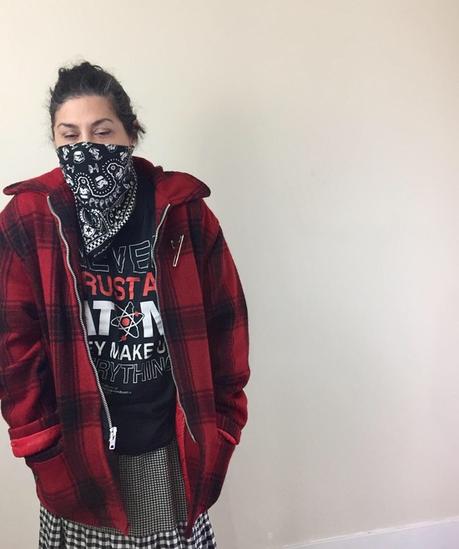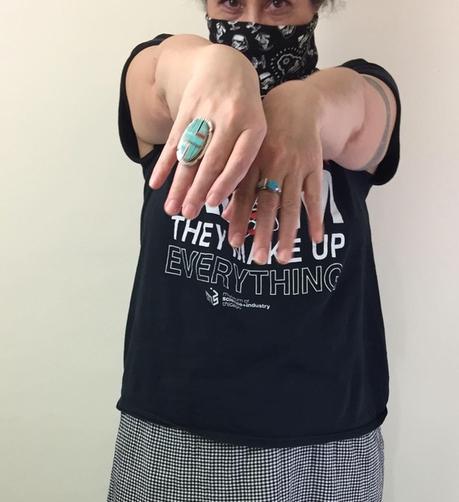 Coming up, I'll be posting a couple more Winter Lewks, then catch you up on some fun spring outfits I've been wearing. They share some common elements, such as being mostly secondhand sourced, or from my own closet, as well as focusing on "forever style."

NOW WEARING: 
Star Wars/Van cotton bandana, thrifted 

JC Penny's vintage 1980s wool hunter jacket, eBay

Vintage 90s science tee, thrifted

Vintage Navajo silver jewelry, Black Iris Vtg
JW Anderson for Uniqlo gingham skirt, Uniqlo


 Striped nylon socks, We Love Colors

Leather clogs, neighbor free pile