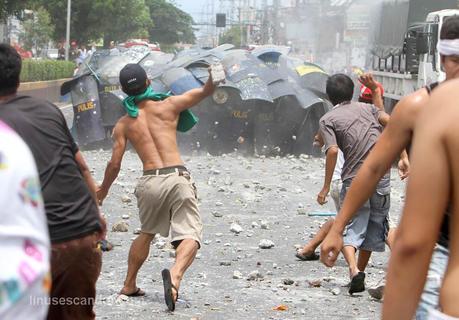 Residents throw stones, empty bottles, molotov cocktails to the policemen who advance at the Silverio Compound along Sucat road in Paranaque. A man died due to gunshot wound and some policemen were injured when residents threw stones at them as they proceeded to implement a demolition order in the compound. Gunshots were fired as policemen tried to prevent residents from attacking them.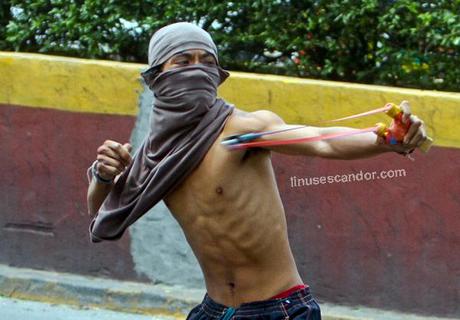 A resident aims his slingshot at riot police during a violent demolition.  Several residents and police were injured as residents resist the dismantling of their houses.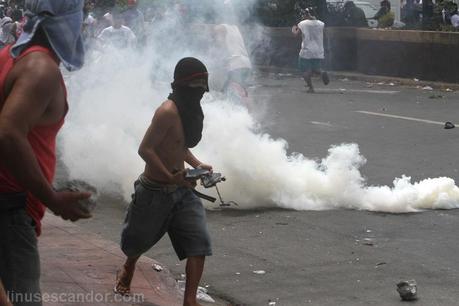 A tear gas lands near the residents during clashes with riot police in Sucat Paranaque,\Philippines on Monday April 23, 2012. Philippine riot police have clashed along a major road in metropolitan Manila with squatters resisting demolition.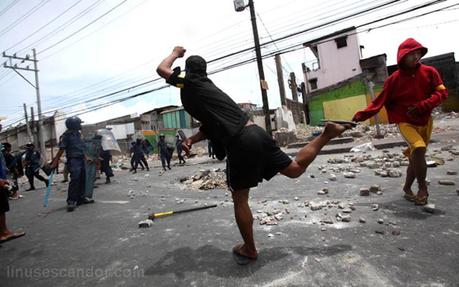 The clash took place in Silverio Compound where a talipapa (wet market) was being demolished. About 1,000 people living near the market thought that their houses would also be torn down and blocked the path of the police who were accompanying the demolition crew.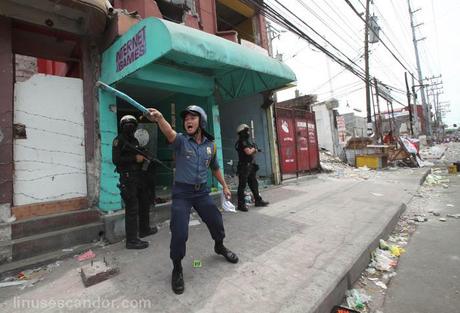 A riot police officer points towards residents during clashes.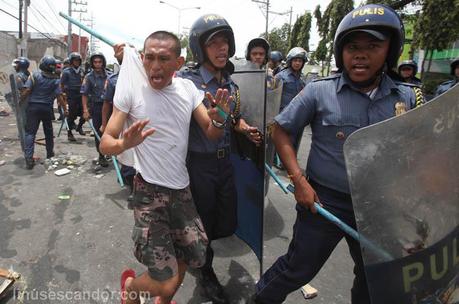 Authorities  arrest a resident who allegedly joined clashes in Sucat, Paranaque, south of Manila, Philippines on Monday, April 23, 2012.