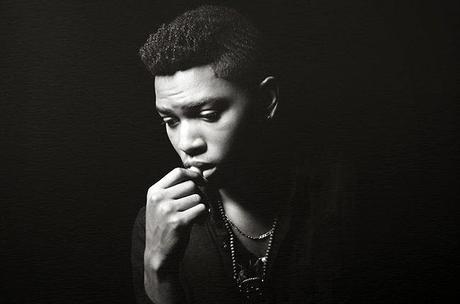 Los Angeles crooner
Gallant
has been featured on here a few times with his alt/R&B jams and now we have his
Zebra
EP streaming in full. The previously heard tunes are featured on this, but there are a few others that we have yet to hear.
Gallant
's vocals are brilliant and he perfectly fits over the solid backdrops that
Felix Snow
and
Math Times Joy
create.
Gallant states: "Most of the lyrics and themes came from pages of old journals and voice notes…feelings of guilt and loneliness… admission of regret and anxiety… all the stuff that's still difficult for me to talk about in the real world but easy to let bleed out on paper…. or scream into a mic in a dark, soundproofed room. I really hope each track can stand on it's own but
Manhattan
,
Jupiter Grayscale
and
Sienna
are probably the most personal."
Fresh?
Wanna hear a continuous stream of music? Check out Oh So Fresh! Music Radio.
Posted in: Alternative,Gallant,Listen,RnB,Stream