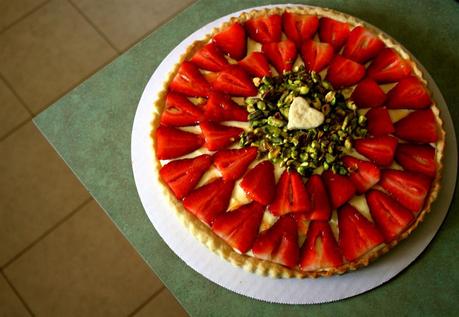 Waiting for a cafe au lait at Wheatsville this morning, I watched a college-aged boy devour a cup of Greek yogurt. Not even stopping to catch his breath, he finished the 8 oz container in seconds, far shorter than it took the barista to steam my soy milk. 


Then to add interest to an already lightning speed round of breakfast, he picked up the honey container near the coffee stirrers and squeezed half of it into his now empty yogurt cup.




When I left the store a few minutes later, I saw him again, outside, dipping a plastic spoon into his personal puddle of honey.




I left grateful I'd have the next hour for my breakfast:  a scrambled egg and a toasted bagel. Sitting at my dining room table, I'd type and eat, sipping on my coffee to wash the peanut butter and apricot jam down.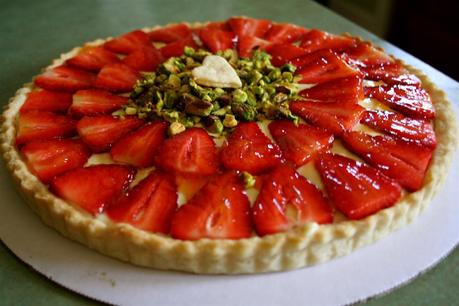 We all do this thing called nourishment differently.


That boy in Wheatsville reminded me of my father, who can eat a bowl of oatmeal in less than two minutes. He likes how it tastes, but his oatmeal isn't fancy and it certainly doesn't demand an hour of slow savoring.




On the other hand, you have people like me. People who wake up with the promise of a new day of flavor sand textures. I take time to eat my toasted bagel because it's a source of pleasure and inspiration. I find that eating well leads to living well.




And so I spend hours on tarts, cutting strawberries and layering them with precision. I warm apricot jam on the stove and carefully brush a thin layer over the cut fruit so that it glistens when my fellow eaters see it. The shine is a promise of what is to come when fork meets mouth.




In a world full of chaos and sadness, the act of eating can be a much needed solace. A gift, really, and what that is meant to be shared in the company of family and friends.




This tart was for my friend's bridal shower. I'm doing her wedding cake in June, and I couldn't be more honored. She is a woman full of grace and beauty, and I think this tart fits her well.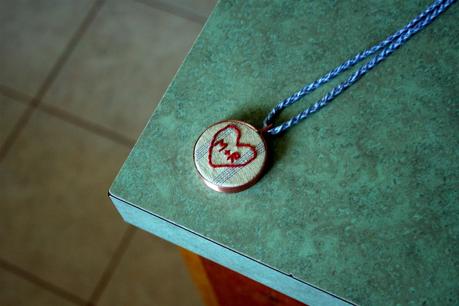 For the bride-to-be. Made by Ryan (and me!)

Strawberry Pistachio Tart




*Recipe adapted from the Barefoot Contessa




Tart Dough:




1 1/4 cup all-purpose flour




3 TBSP granulated sugar




1/2 teaspoon salt




6 TBSP unsalted butter, COLD




2 TBSP shortening, COLD




1/4 cup ice water




Pastry Cream:


2 cups half-and-half
1/2 cup granulated sugar
pinch table salt
5 large egg yolks
3 tablespoons cornstarch
4 tablespoons unsalted cold butter, cut into 4 pieces
1 1/2 teaspoons vanilla extract


1 cup of fresh strawberries, sliced thin




1/2 cup shelled pisatchios




1/4 cup apricot jam




For Pastry Cream (make this first):




1.

Heat half-and-half, 6 tablespoons sugar, and salt in medium heavy-bottomed saucepan over medium heat until simmering, stirring to dissolve sugar.
2. Meanwhile, whisk egg yolks in medium bowl until thoroughly combined. Whisk in remaining 2 tablespoons sugar and whisk until sugar has begun to dissolve and mixture is creamy, about 15 seconds. Whisk in cornstarch until combined and mixture is pale yellow and thick, about 30 seconds.
3. When half-and-half mixture reaches full simmer, gradually whisk simmering half-and-half into yolk mixture to temper. Return mixture to saucepan, scraping bowl with rubber spatula; return to simmer over medium heat, whisking constantly, until 3 or 4 bubbles burst on surface and mixture is thickened and glossy, about 30 seconds. Off heat, whisk in butter and vanilla. Transfer mixture to medium bowl, press plastic wrap directly on surface, and refrigerate until cold and set, at least 3 hours or up to 48 hours.


For Tart Dough:


1. Combine the flour, sugar, and salt in a small bowl and place in the freezer for 30 minutes. Put the flour mixture in the bowl of a food processor itted with a steel blade. Add the butter and shortening and pulse about 10 times, or until the butter is in the size of peas. Add the ice water and process until the dough comes together. Dump on a well-floured board and form into a disk. Wrap in plastic and chill for at least 30 minutes.
2. Meanwhile, preheat the oven to 375 degrees F.
3. Roll out the dough and fit into a nine-inch tart pan with removable sides. Don't stretch the dough when placing it in the pans or it will shrink during baking. Cut off the excess by rolling the pin across the top of each pan. Line the tart shell with a piece of buttered aluminum foil, butter side down, and fill  with dried beans or rice. Bake for 10 minutes. Remove the beans and foil, prick the bottom of the shell all over with a fork, and bake for another 15 to 20 minutes until lightly browned. Set aside to cool.


To Assemble Tarts:




1. Once tart

is completely cool and pastry cream has set, use a large spatula to spread pastry cream in tart shell. Arrange cut strawberries on tart, starting near the rim of the tart and working inwards. Sprinkle pistachios in center. Heat apricot jam on the stove with one-two teaspoons of water. Once thinned, use a pastry brush and lightly brush the top of fruit with jam. Serve immediately or refrigerate for up to 8 hours.


Always,




Monet




Anecdotes and Apple Cores