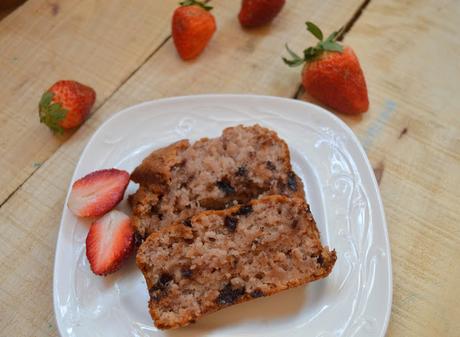 Though strawberries were seen from December, I was not in a mood to buy and make as I hardly blogged in that month.Since I felt guilty bought a box keeping in mind this loaf cake. My house felt heavenly when this was in the oven and I was so excited didn't wait for it to cool completely so my pieces were not perfect. I request you to be patient before you slice them.


I adapted this recipe fromhere and converted it to eggless by replacing eggs with yogurt.Go ahead and try any version egg or eggless and relish with your family.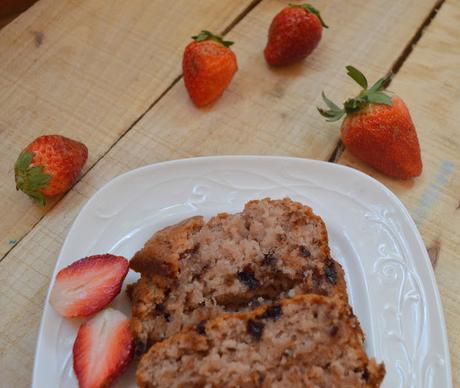 Preparation time : 15 mins
Cooking time : 5mins ( for sauce)
Baking time: 50 mins - 1 hour
For preserve:

Strawberry- 12 nos
sugar- 1\4 cup
For bread :
Flour- 1 & 1\2 cup
sugar- 1\2 cup
baking powder- 1 tsp
baking soda-1\2 tsp
yogurt-1\2 cup
oil-1\2 cup
choco chip -1\3 cup
vanilla essence- 1 tsp
strawberry preserve- 3\4 cup
milk-1\4 cup ( if needed)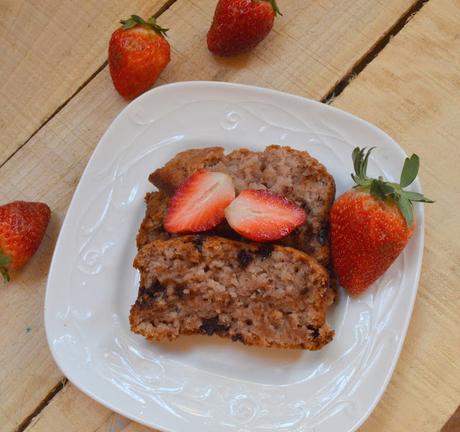 1.In a thick bottom pan add in chopped strawberries and sugar. cook in low flame till the strawberries mash up well, release water and become a sauce consistency.switch off and cool.


2.In a bowl add in flour , baking soda, baking powder,sugar and choco chip. Mix well.


3.In another bowl add in the cooled strawberry preserve,oil, yogurt,essence and mix well.Slowly add the dry ingredients to it and mix well. If difficult to mix fold in some milk.

4.Pour the prepared batter in dusted loaf pan and bake in a pre heated oven for 50 mins to 1 hours or till done at 180 deg C.


5.Cool completely before slicing it.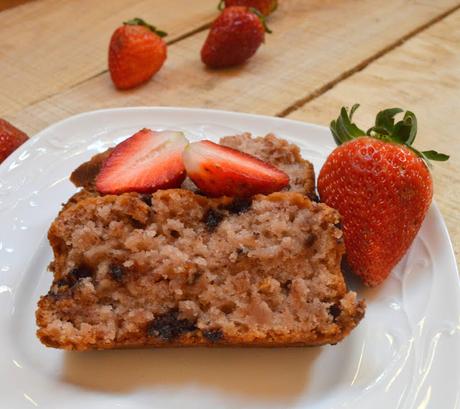 1.Baking time will vary from oven to oven.